Installing the SteppIR 3el Antenna
The Tower
In 1998 a remodeling project spelled the demise of my guyed 60' Rohn 25G tower and the Mosley Classic 36 atop it. Thinking ahead, I decided to pour the base for a self-supporting tower to keep my ham radio options open. I figured that if I ever became active again, the right time to plan for the tower was when the guy with the backhoe was here anyhow -- and I could roll the cost of the tower into the financing for the rest of the remodeling project.

I ordered the installation kit for a 72' US Tower TX-472MDP and had the 4' x 4' x 8' hole dug and the base installed (just in case). The tower was delivered at the same time as a hydraulic lift for the garage (I need to stack Corvettes - but that's another story). Here's the tower story in photos: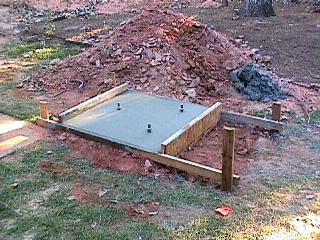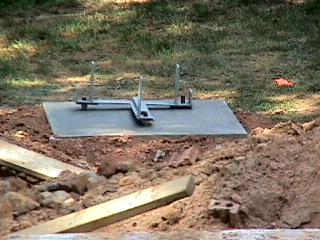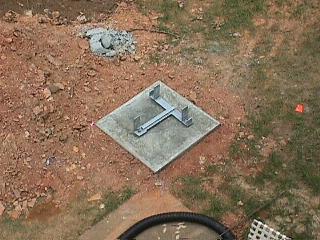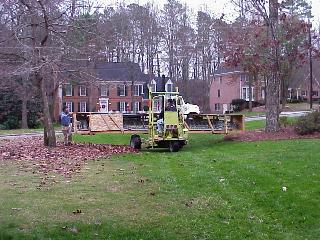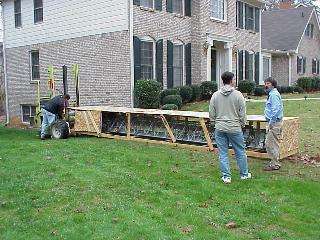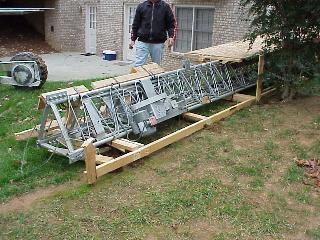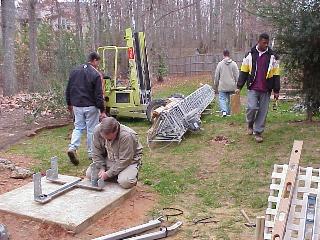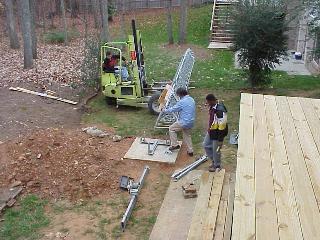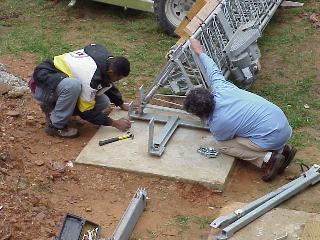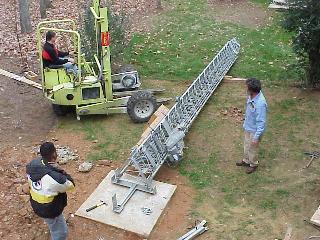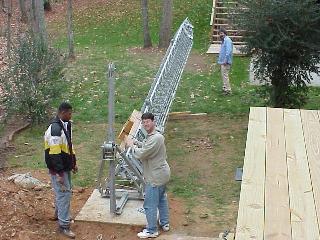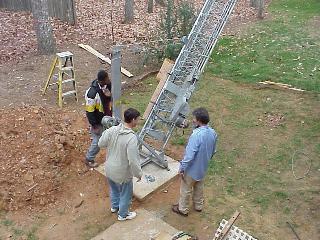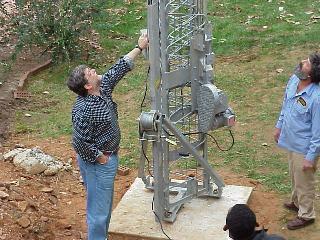 ..and there it stood, buck-nekkid, no antenna on top, from December 12, 1998 until my friend Bob Allphin, K4UEE, asked me on January 28, 2004 why I was no longer on the air. The bug bit again (hard) and I decided that a 50+ year hobby deserved re-activation.

I still had all my gear (well, at least the station I had when I "dropped out"). I have an ICOM 765,an Alpha 78 and all the accessory stuff. I also had an ancient Ham-M rotor whose terminals indicated a rebuild was needed. But I wanted one of those rotors that could be controlled from the rig so I decided to buy a new one. So, all I needed was an antenna, a new rotor and some computer software (to handle logging and to control the rig (do they still call them that?)) and I'd be back on the air!
---
Click HERE for the next part of the story or HERE to return to the top...