Installing K4DLI's SteppIR 4el Antenna
Marietta, Georgia
---
---
..This page is best viewed full-screen at 1024x768 resolution or above..
---
Jim has the first 4el SteppIR I've seen. And, since Jim is an expert in "all things antenna", I knew his installation would go well. Here's Jim: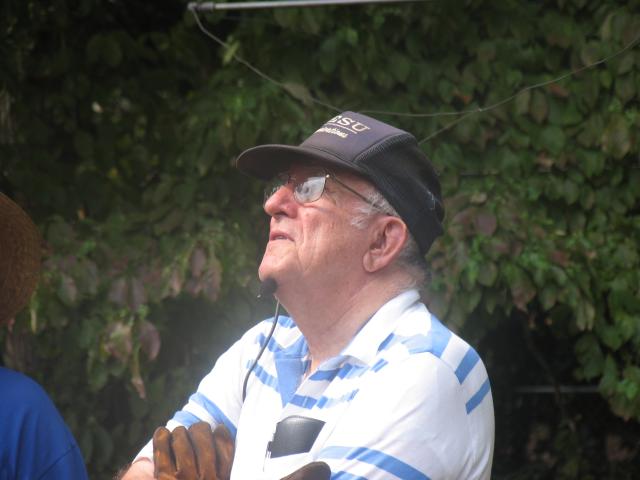 Here's his home with the tower visible over the house: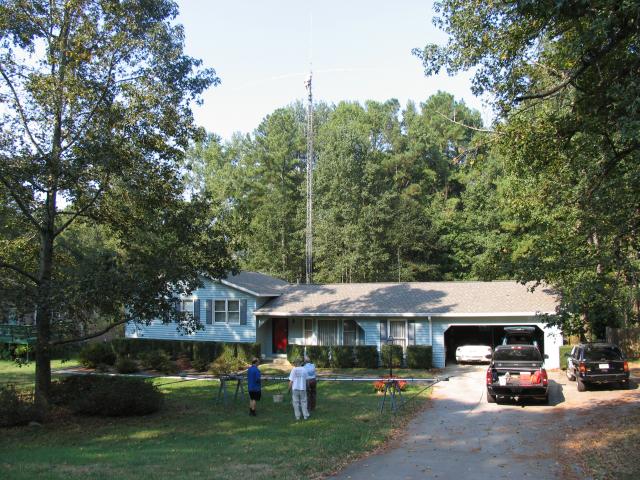 Today's crew consisted of:
| | | | |
| --- | --- | --- | --- |
| Dave, K4SSU | Don, N4HH | Bob, W2WG | Chaz, W4GKF |
The antenna was assembled on sawhorses in the front yard: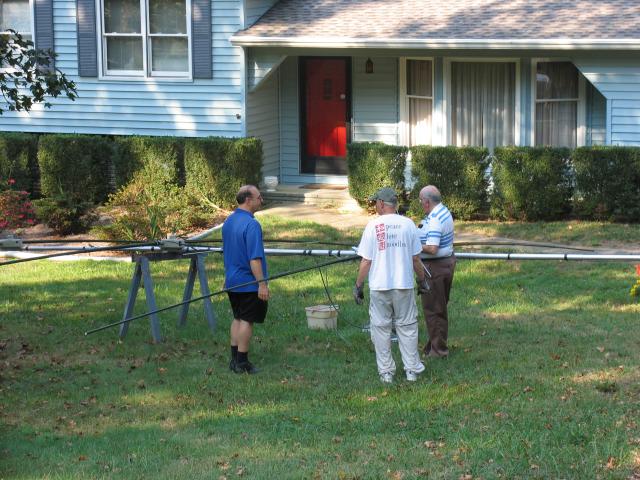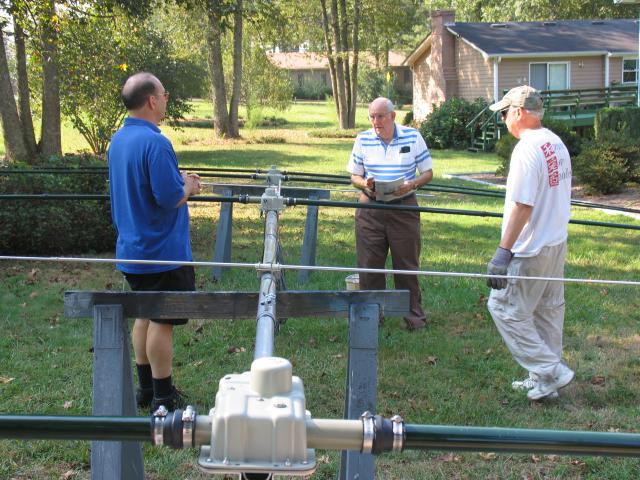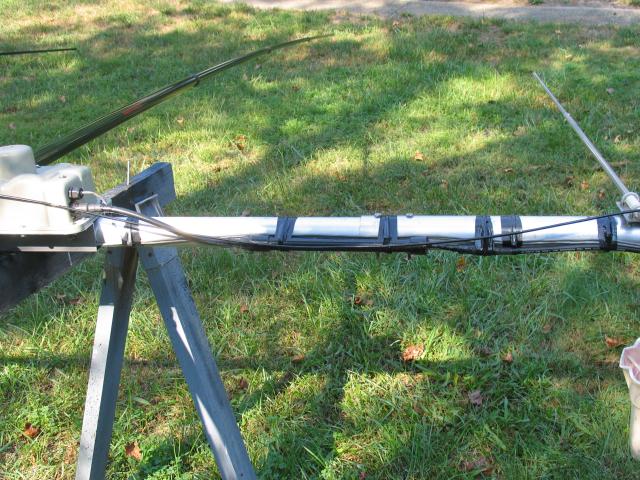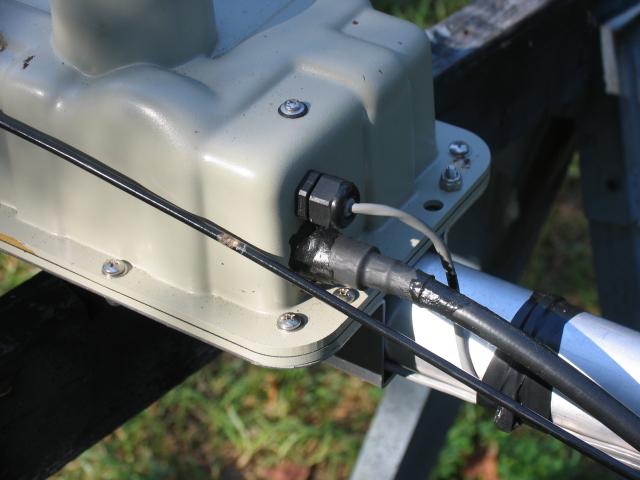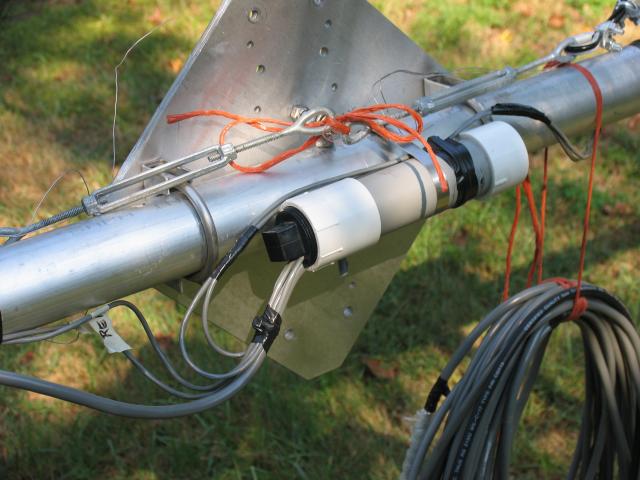 The SteppIR is going to be a few feet below Jim's 40M rotatable dipole: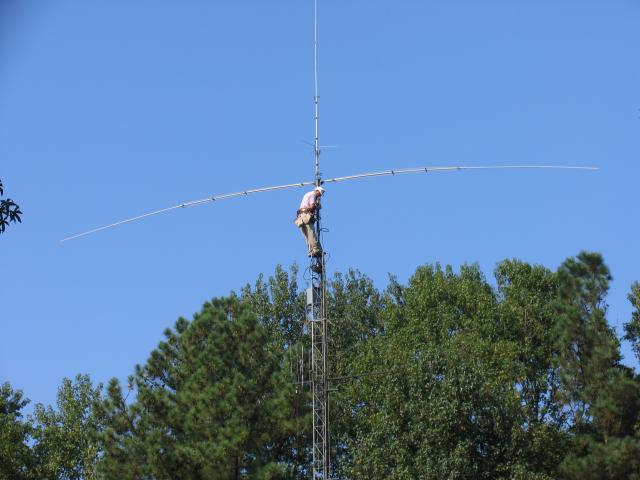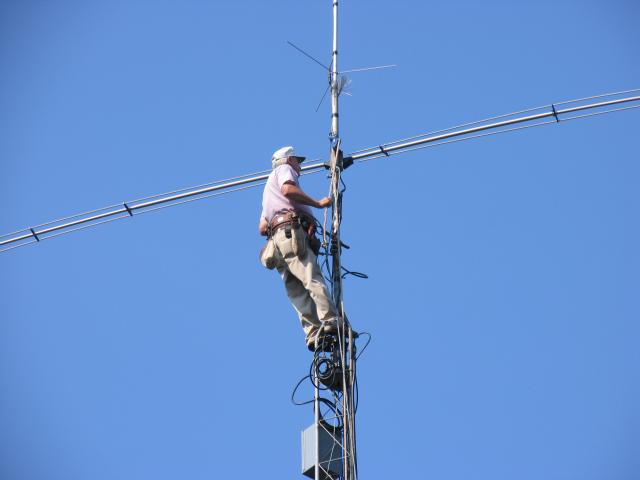 The plan was to slide it up a combination of guy wires and ropes secured in the front yard, over the house to the tower.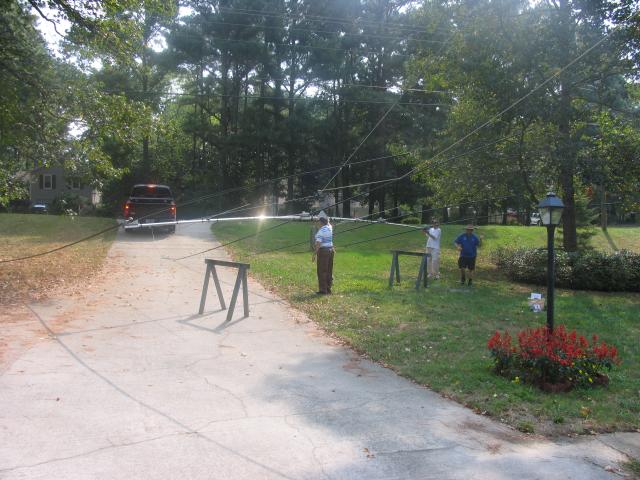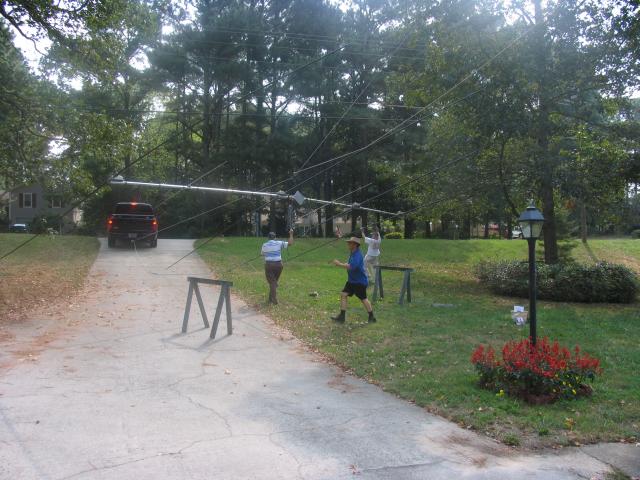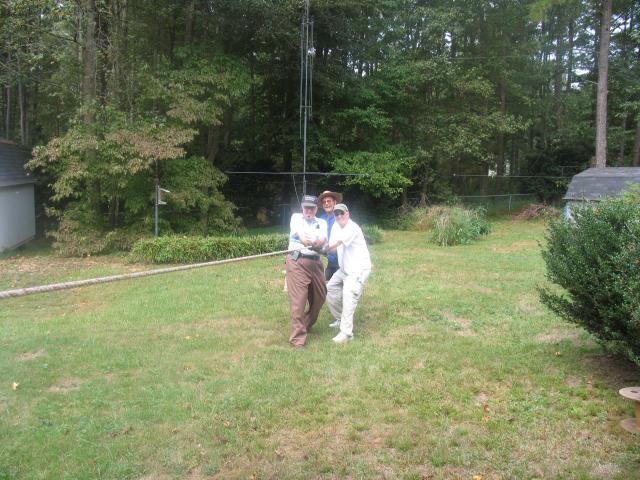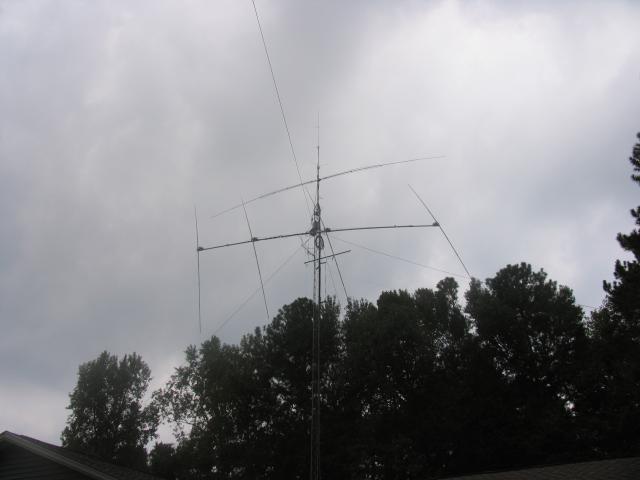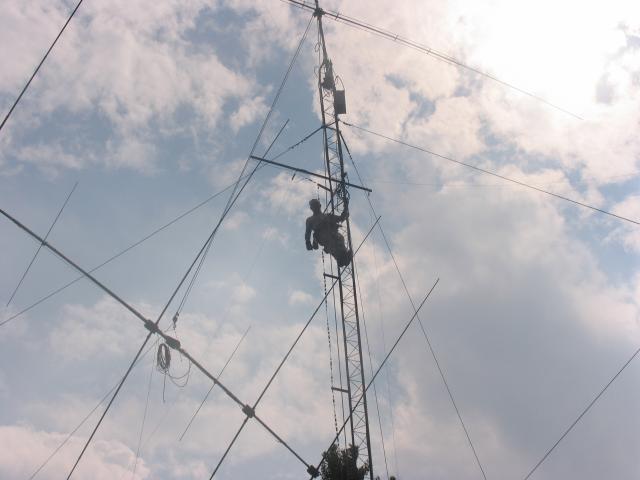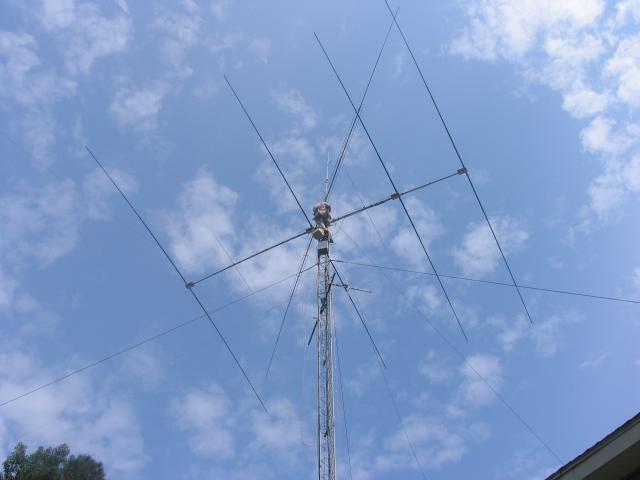 It's UP!
---

..
You can see the story of my SteppIR 3El installation by clicking HERE.

---

Site designed and hosted by