The Red Rangers Home Page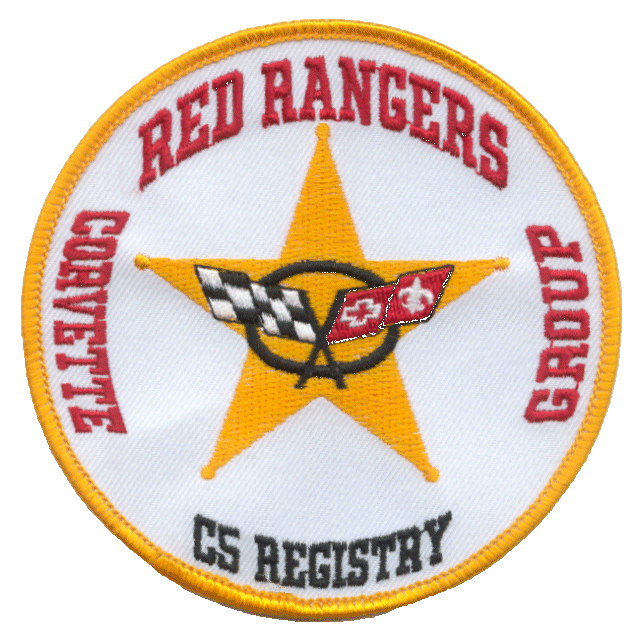 Last updated: 10/05/2000
The Red Rangers Color Group is one of several such groupings for members of the Official C5 Registry. Bonding through the exterior color of your C5 Corvette is a healthy thing; trust us!
To view all the C5 Registry Color Groups along with the name of each Group Leader and a link to his/her email address, click HERE.
Here are the members of the Red Rangers Group (You may click on any highlighted member's name to send email):
To join the Red Rangers all that's required is that you be a member of the Official C5 Registry and either have, plan to have or just love the C5 Corvette with body color in Torch Red, Carmine or Magnetic Red.
Membership is free; the patch costs $6.00 postpaid anywhere in the US. Click HERE to join or receive more information.
To learn about or join the Official C5 Registry, click the Registry logo below: