The North Georgia Chapter meets:
Sundays
1930UTC
28.610Mhz
Please check in!

Click HERE for our net procedure.

You can earn your New South Award by working only TWO holders of the New South Award, submitting the list of callsigns, 10-X numbers, New South Award numbers and QSO date and time to me at:
Chaz Cone, W4GKF
6900 Hunters Knls NE
Atlanta, GA 30328-1763
..and including $5.00 ($6.00 outside the US) to help defray the cost of printing and postage.

Click HERE for a list of New South Award holders.

The New South Award is 8.5" x 11" and is in full color suitable for framing: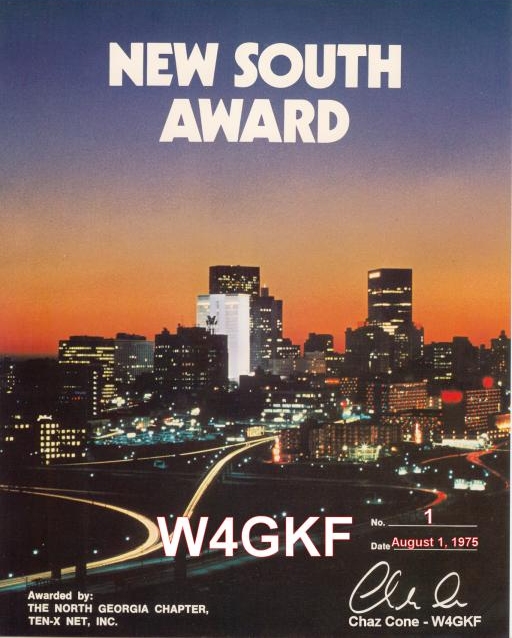 You can also earn endorsements starting with the Peachtree endorsement; click HERE for more about New South Award endorsements.