Sebring Test 2008
The Corvette Racing team was testing at Sebring International Raceway earlier this week. I was fortunate enough to be invited to watch and spent a beautiful day with the team.

As you will notice the C6R has a new paint scheme for 2008:

The #3 car: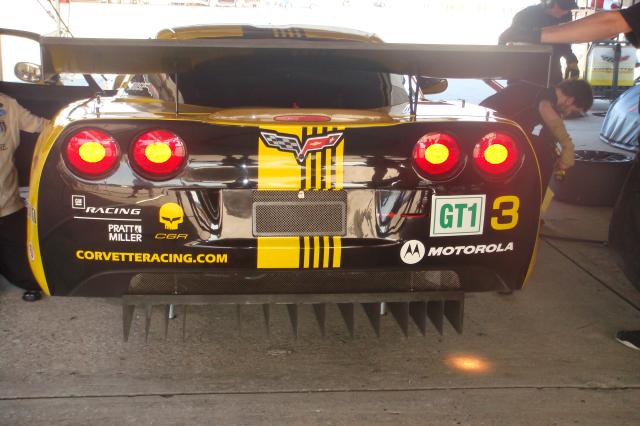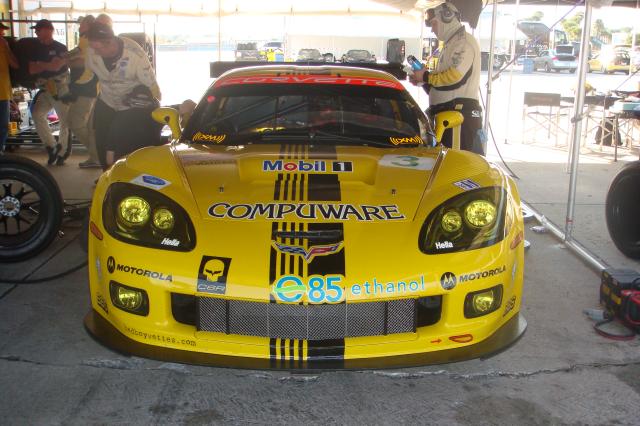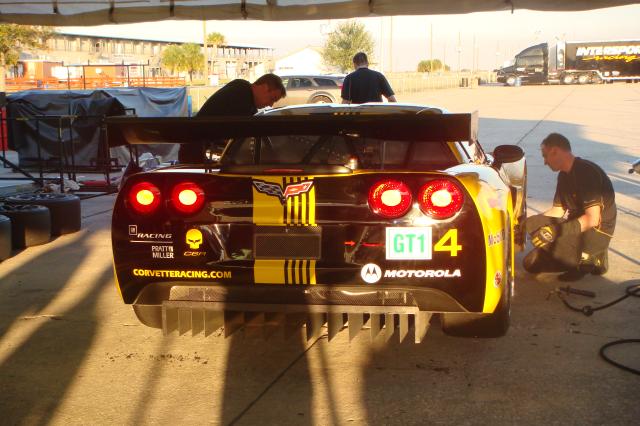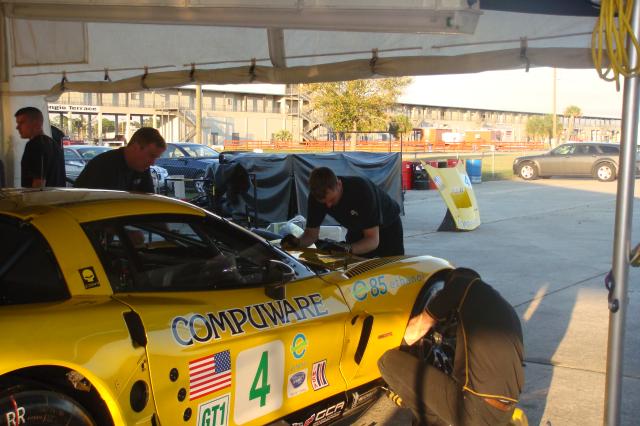 The work to keep them looking good never stops: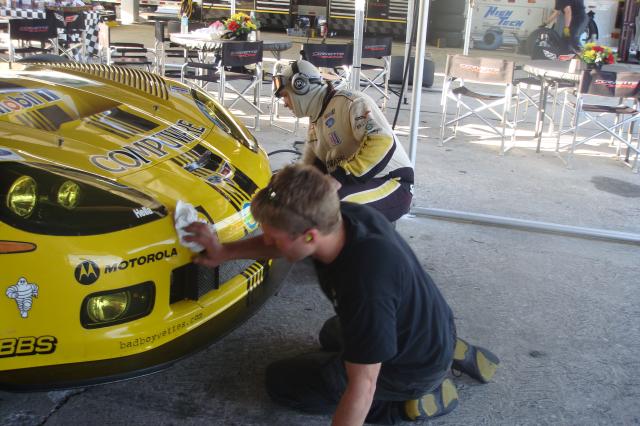 However, some things remain the same.

These decals are on both the cars: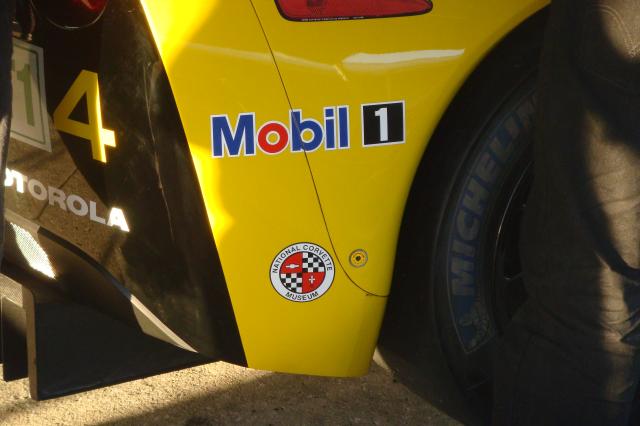 "Thanks, Doug."

The new Cadillac team was also testing and I got to see my old friend Andy Pilgrim. He is driving for Team Remington Cadillac Racing in the number 8 car. As you can see, it is the same car as last year but with new colors and a new sponsor, Remington. I wish them well in the SCCA Pro series: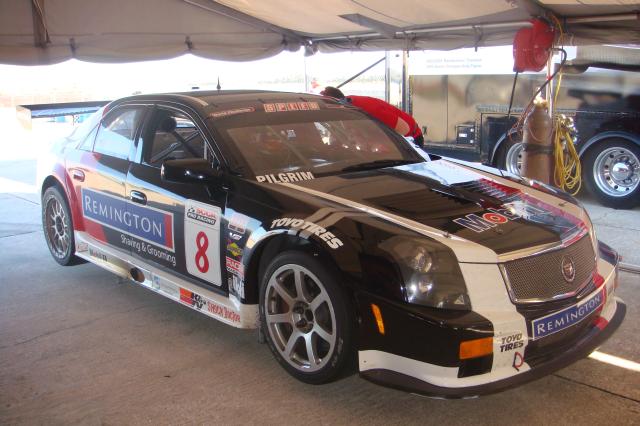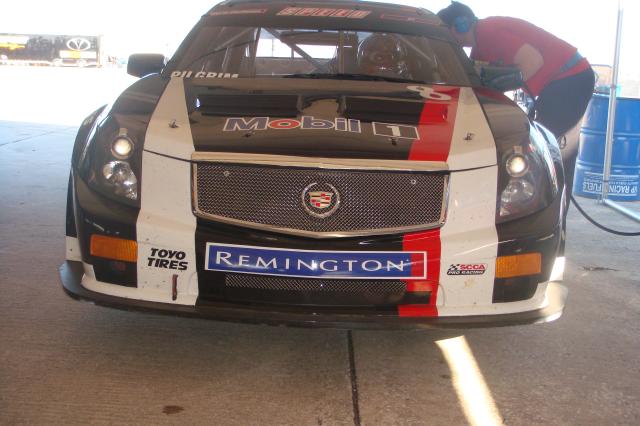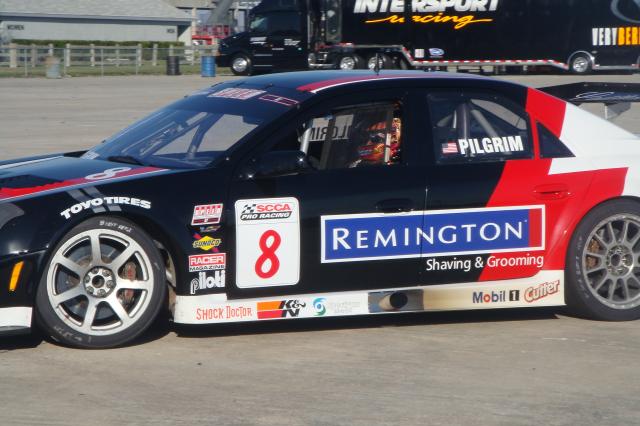 Here Andy gets a few words of wisdom from his crew chief: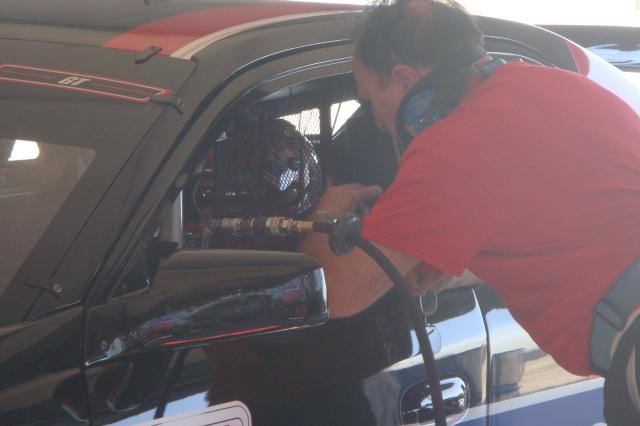 There are not very many places to get some privacy: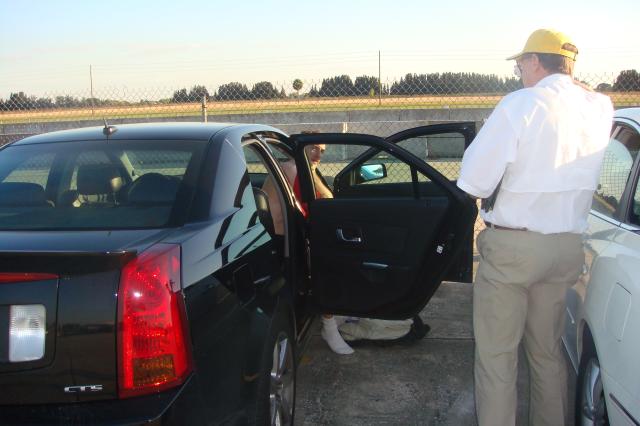 Here are Jake Drennon, Andy & me: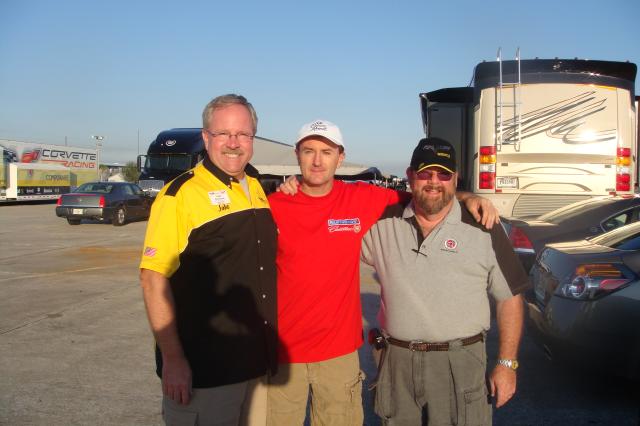 Here is Andy and Steve Robertson:
When I arrived, I found Jake Drennon from the C5/C6 Registry interviewing Jim Miller from Pratt-Miller for the Registry newsletter. Way to go, Jake!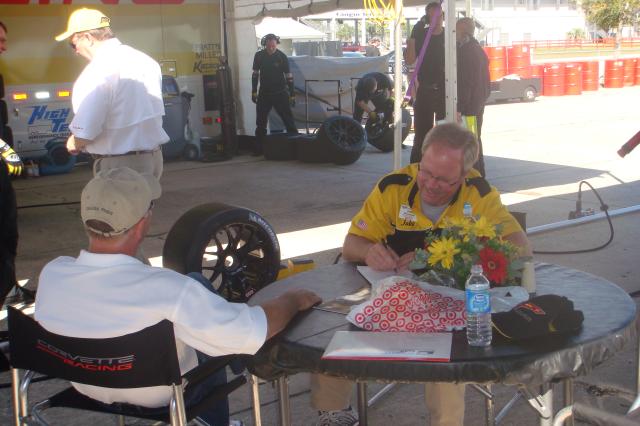 Also along with the race cars, there were some of the C6RS cars that are street legal: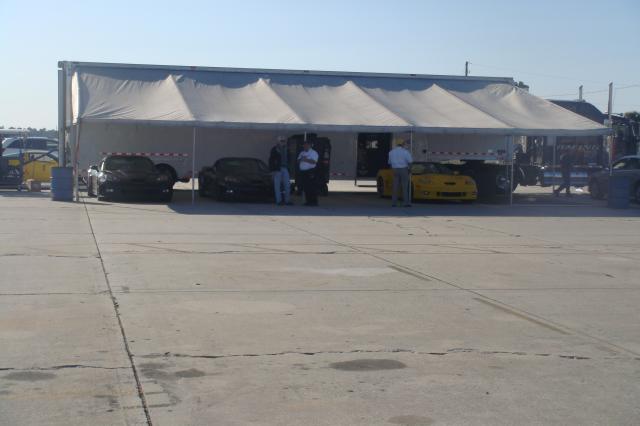 The shiny black one you may recognize as belonging to Jay Leno. Here Ron Fellows takes it for a spin and, if you look closely, that's Jan Magnusson riding shotgun: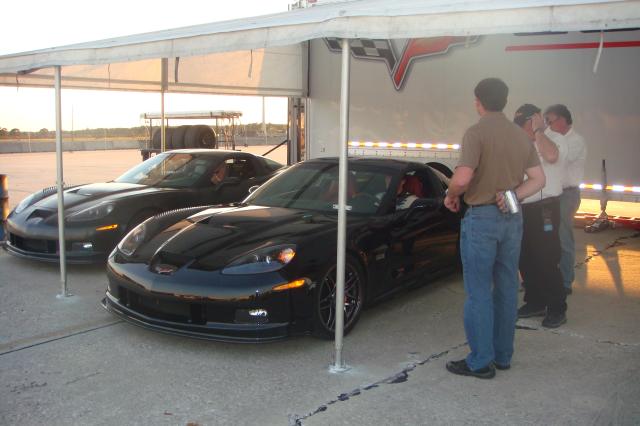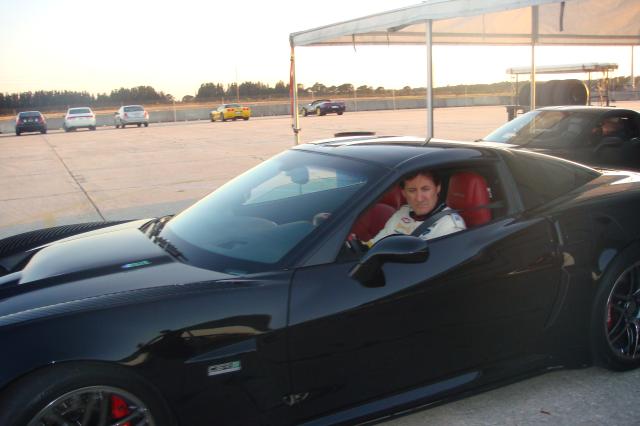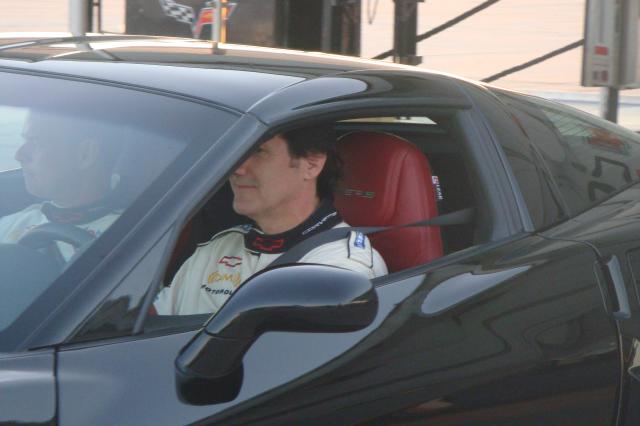 How's this for an engine compartment?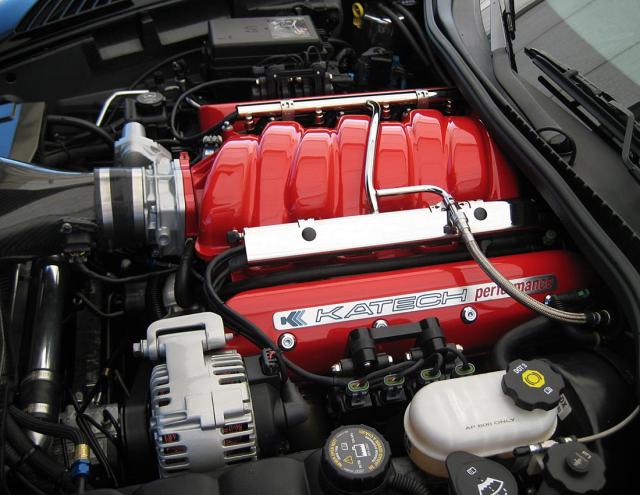 Photo courtesy of Steve Robertson)
The Yellow convertible is for Jim Miller and I have to say is Way Cool!!!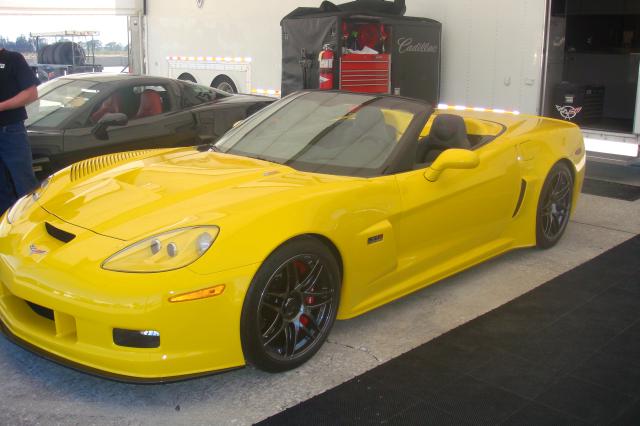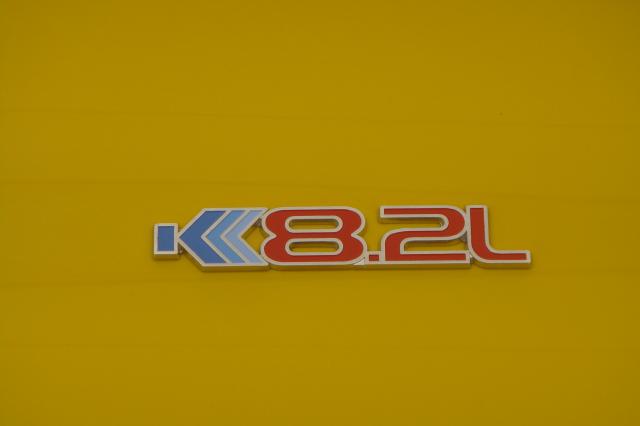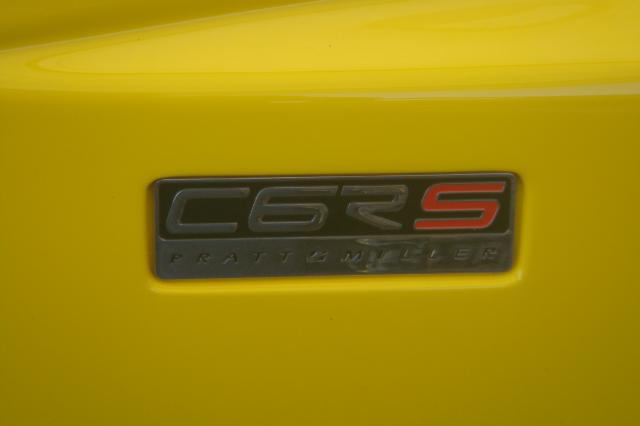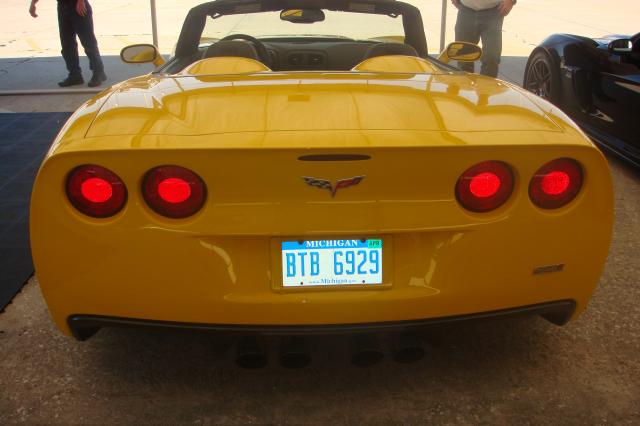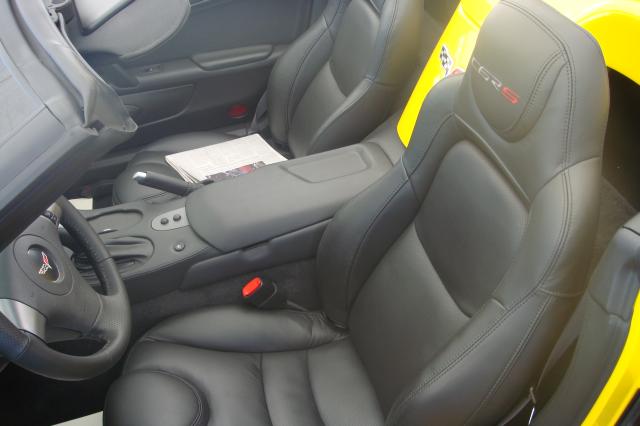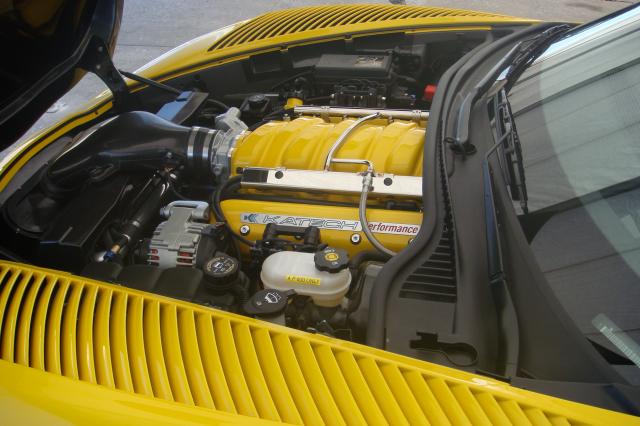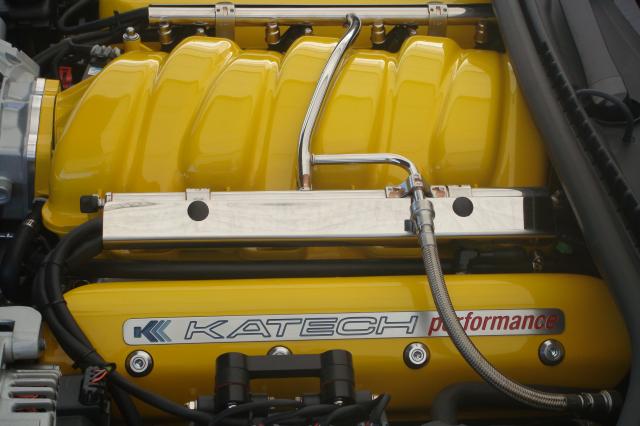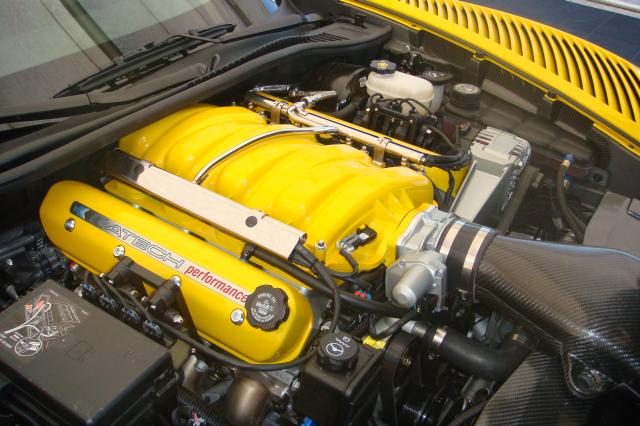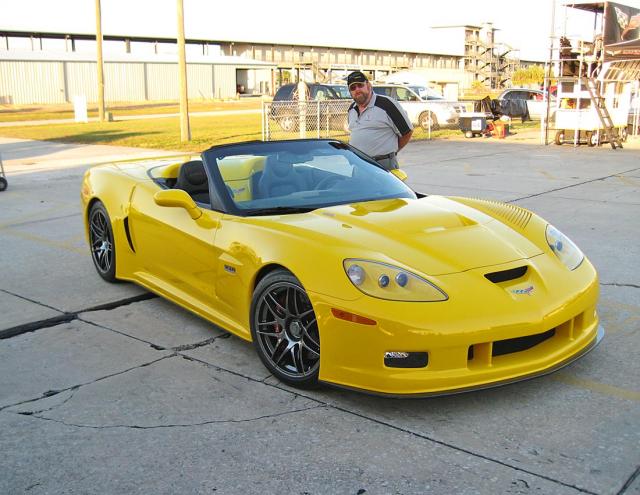 (Photo courtesy of Steve Robertson)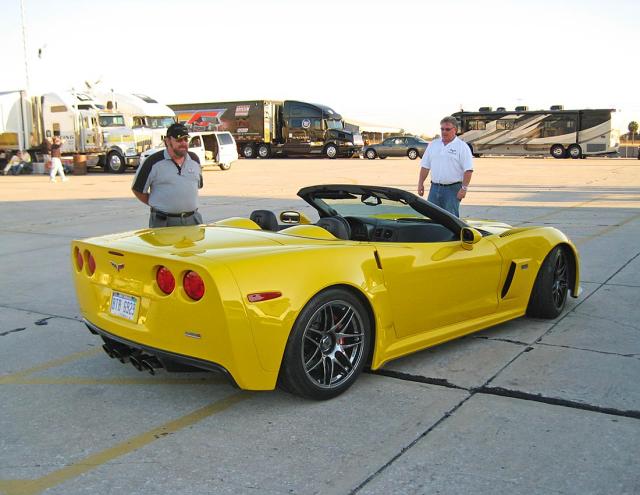 (Photo courtesy of Steve Robertson)
Look! It's an automatic!: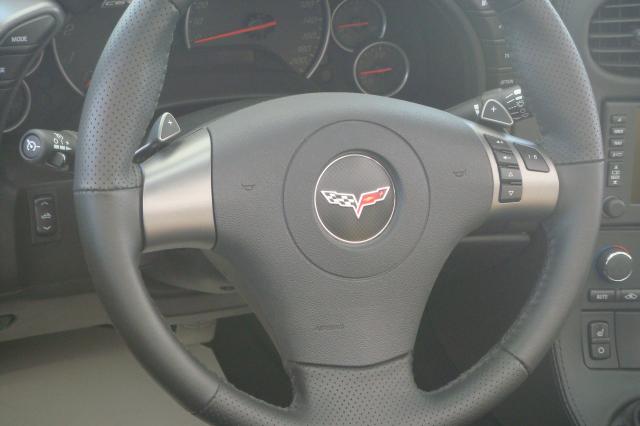 This should help you stop: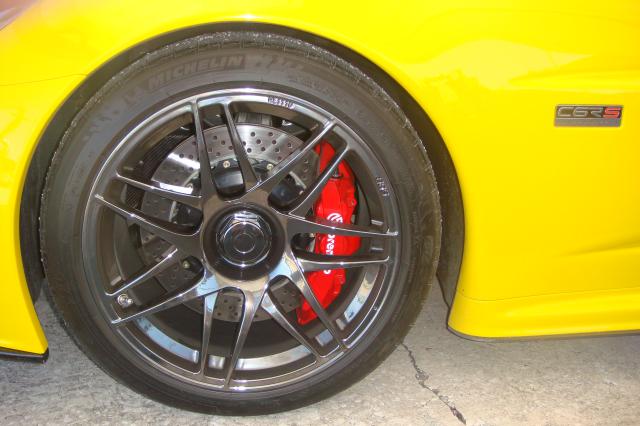 These are rather large sneakers: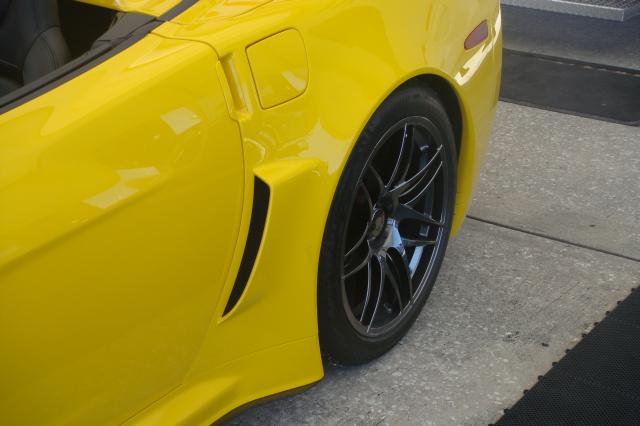 Jim got a chance to take it out on the track for a spin, and I think there is a hint of a smile when he got back: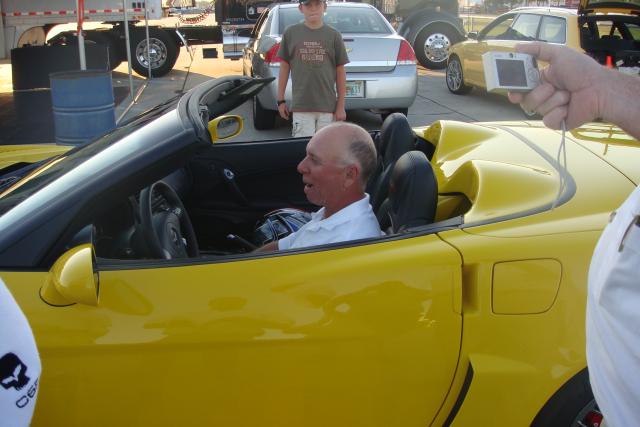 He even told Olivier Beretta about his ride: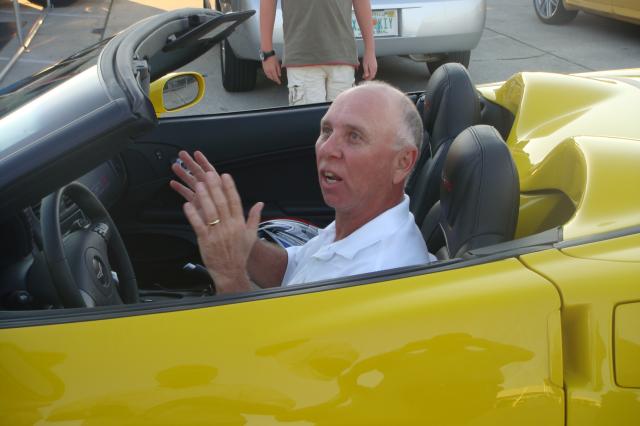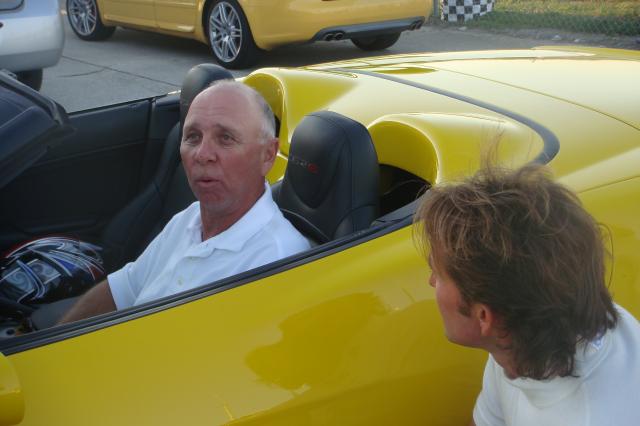 Olivier wanted to see for himself: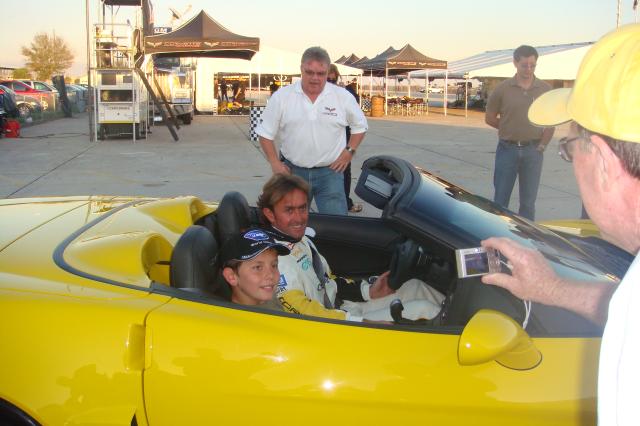 The primer-colored one is the test mule and the one that I got to go in. WOW!!!!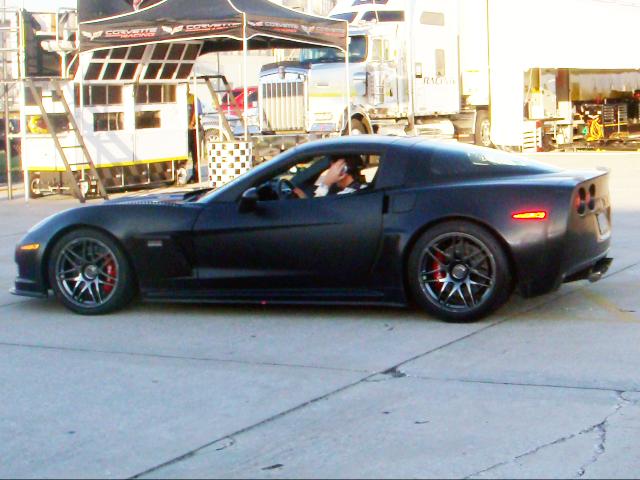 I don't look too excited or happy!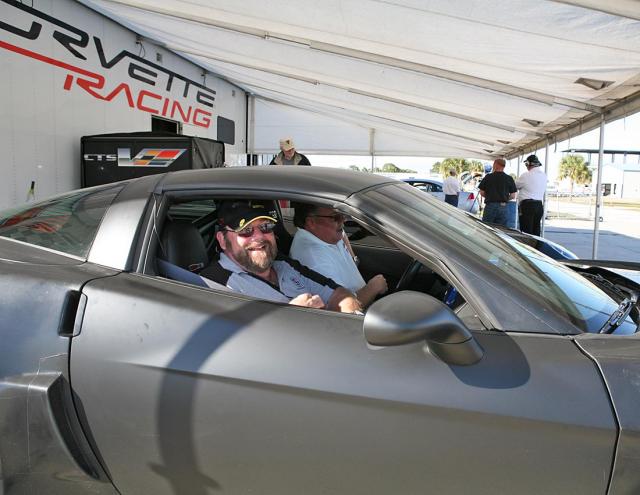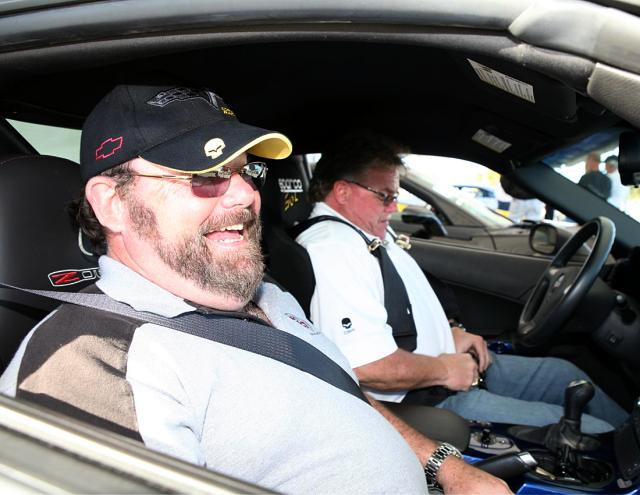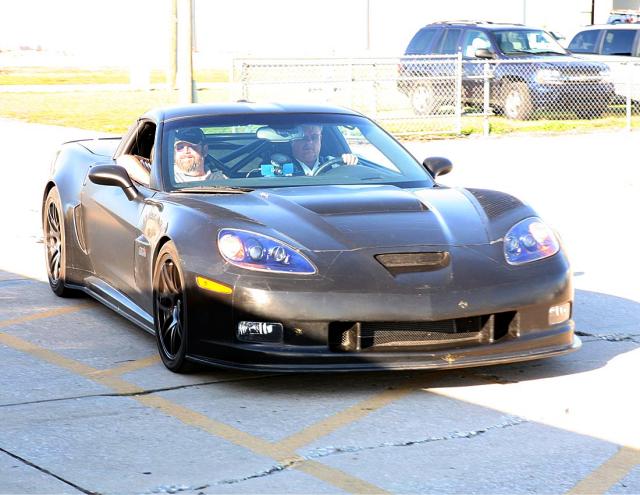 (Photos courtesy of Steve Robertson)
Thanks, Gary for allowing me to have this thrill; all I need now is a fist full of cash.

One of the things that the team was going to do is take videos of the cars on the track and stills of the cars, along with a C6 Z06 and the drivers for promotional purposes.

Richard Prince is all 'hooked up' for the shots: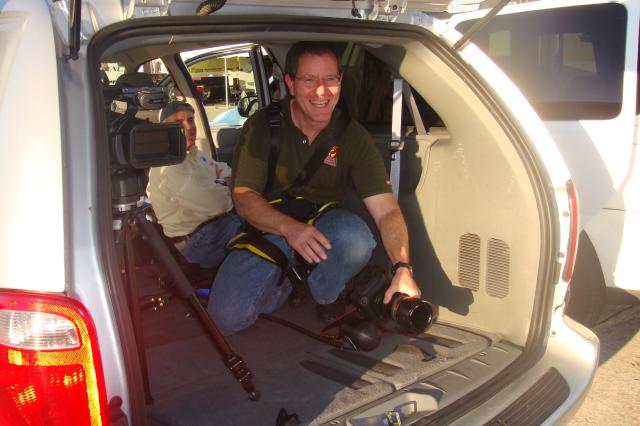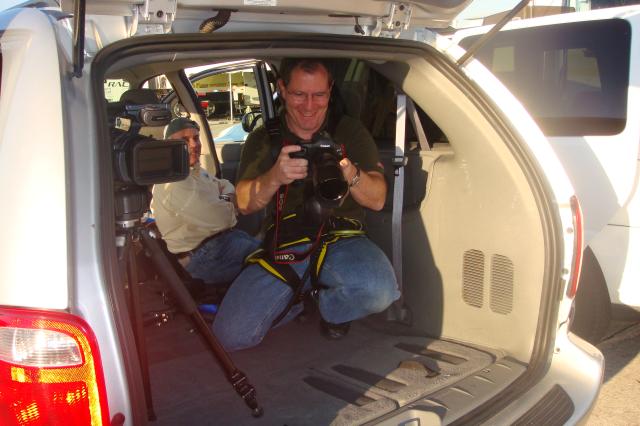 Here they are going out on the track: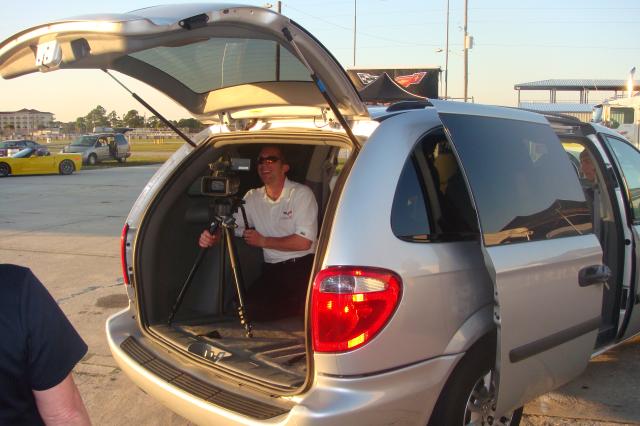 Followed closely behind by the race cars themselves: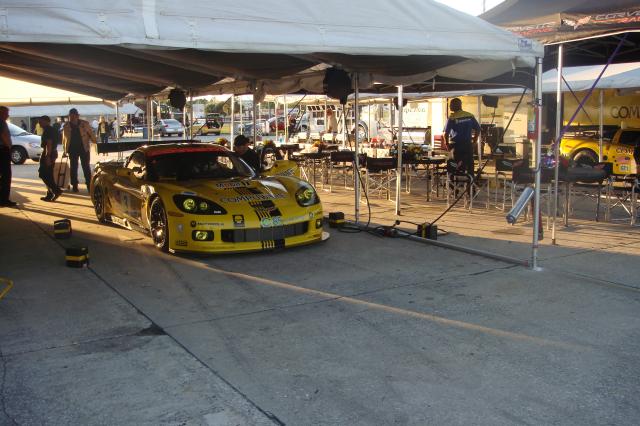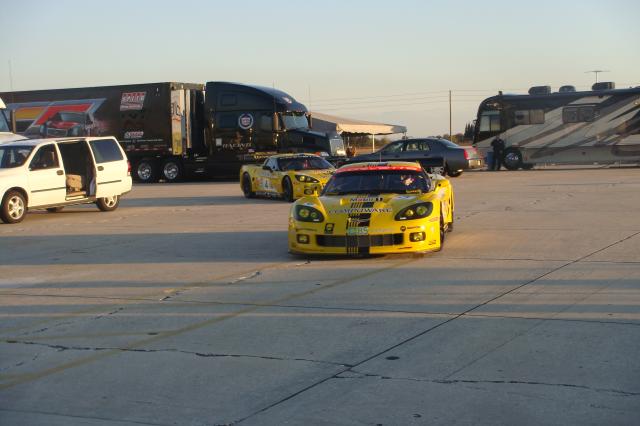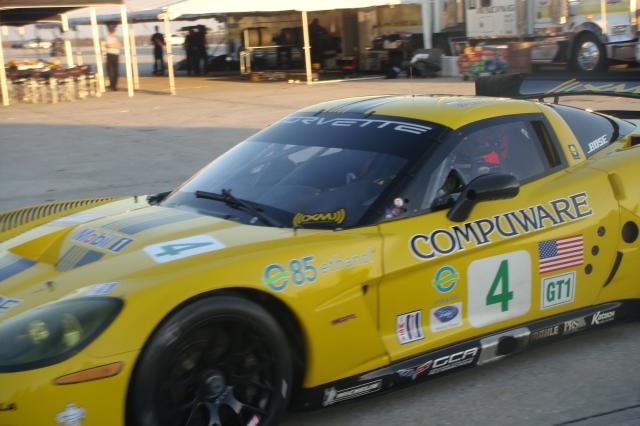 As you can see, it takes a lot of people and equipment to make it happen: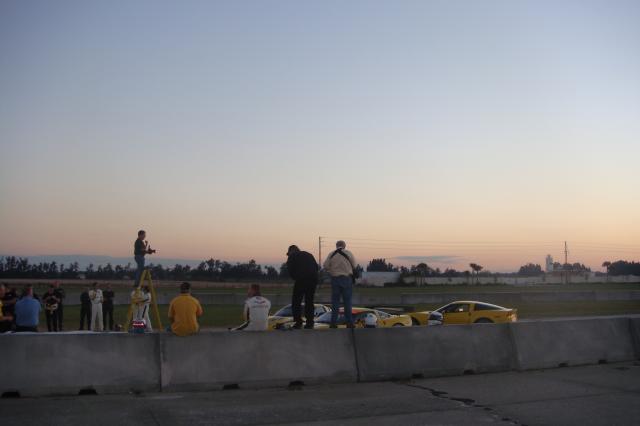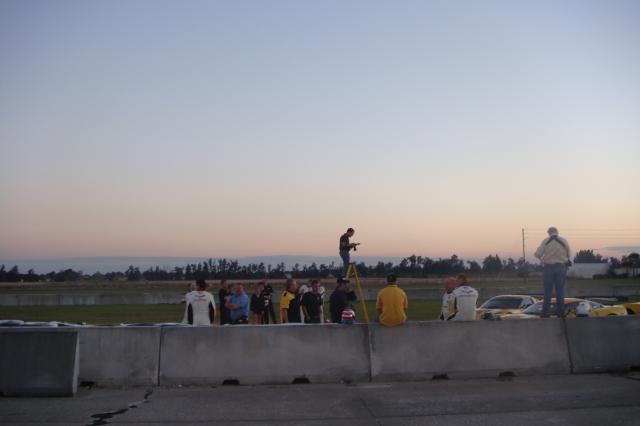 Again, Thanks to all at Pratt & Miller for their courtesy and for allowing me to have another great day.
---
Back to our Main Page..