NCM Cruise - Jewel of the Seas
On Friday September 21, we met Anne and Pete Chevillot at the Tampa Airport. We were ready to take off to Boston, where we were spending a night at the Marriott Long Wharf, before heading out on a Royal Caribbean Cruise to Canada. The flight was uneventful, but upon arriving in Boston we had been informed that the best thing was to take the water taxi to our hotel: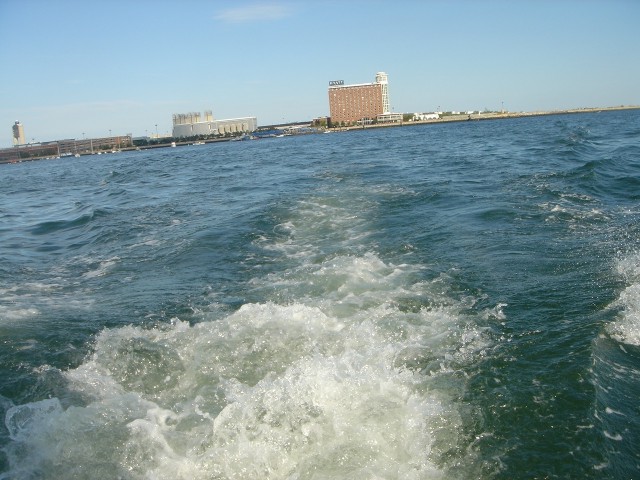 Hmm, it would have been wonderful if we didn't have a week's worth of luggage with us. Buzz and Pete certainly had their bicep work out. Once in the taxi we had a great little ten minute ride to the hotel. We even heard that the dispatcher was a Corvette owner: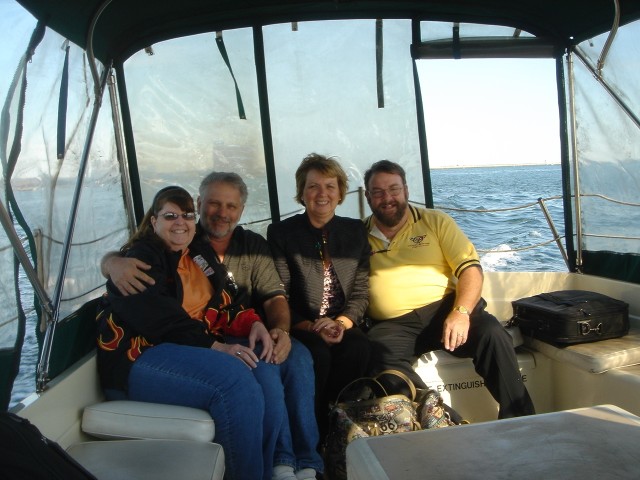 After checking in we decided to do dinner before meeting up with other NCM cruisers who were also staying at the Marriot, even Al and Diane Dow showed up to say "Hi". They have been on several other NCM cruises and unfortunately weren't able to make this one, it was really nice to see them and have a few moments to chat. It was a great time to meet and greet our fellow sea goers before boarding.

Saturday brought in a little rain, Jackie and I decided to walk down the wharf to find a small little place to have breakfast. It was very good. Then we headed back to the hotel to pack up and head to the port. Then Anne, Pete and we decided to get one cab, hmm, just a bit crowded. We found out that most of the luggage fit in the trunk and the rest we could deal with. Thank goodness it wasn't a long ride!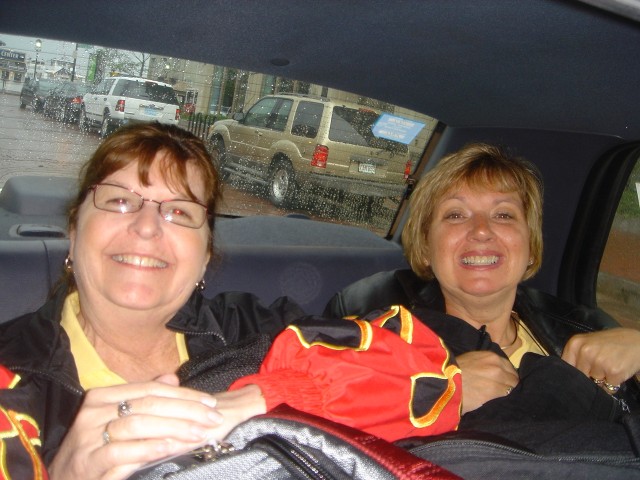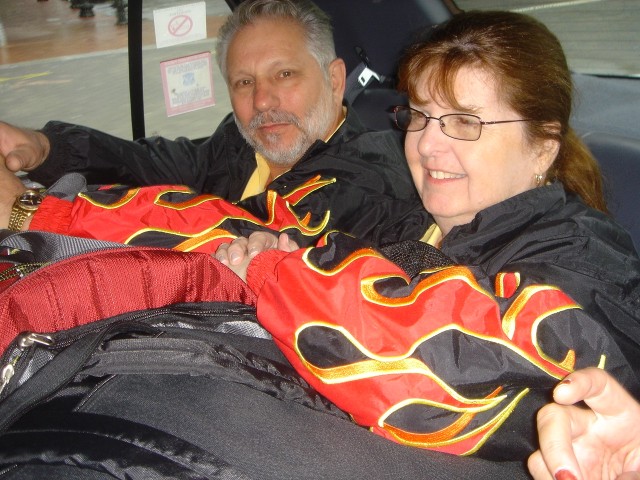 Upon arriving at the ship, we were told it hadn't cleared the Coast Guard inspection yet: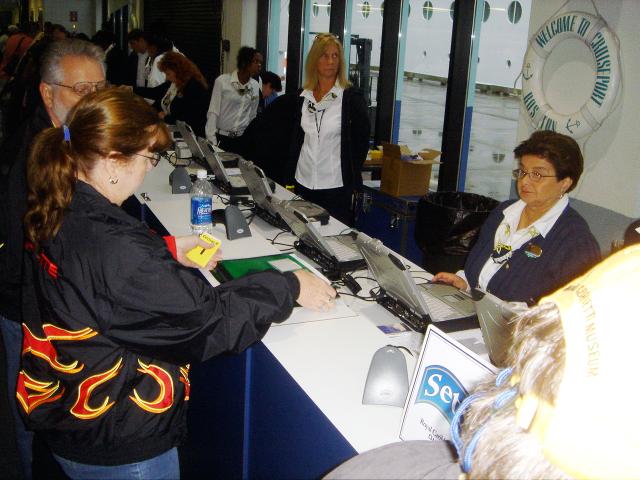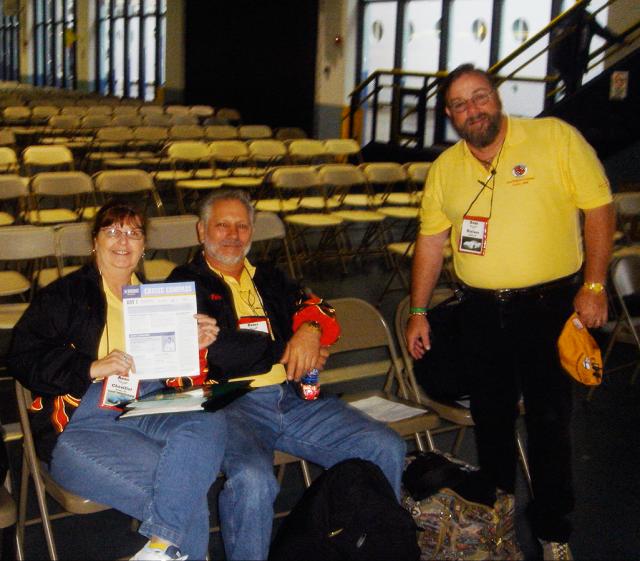 Royal Caribbean set up a nice buffet with drinks and lots of chairs to help us all comfortable. The wait was not really bad at all.

After a short time waiting, we were allowed to board the Jewel of the Seas, our new home for the next week. Now the fun really begins. First stop was to find the wine plan for the upcoming voyage! Then it was off to explore the ship and prepare to start eating. Our very good friends Gary and Debbie Lathrop were meeting us on board, so we were keeping in touch by cell phone. We all decided to meet up in the Windjammer cafe, yes this is the place you find all the food. After all, we might as well start right in.

Now for the best part, I was unaware of the fact that our daughter, Sarah, was joining us for this cruise. During this cruise I was turning the big 60, so for a surprise, Jackie had arranged for Deb & Gary to hook up with Sarah and they all arrived together. It was a great surprise. Now the fun really begins!

After a little bit of exploration, very little as "Jewel of the Seas" was a sister ship to "Brilliance of the Seas" from our Panama trip. It was then off to unpack, yes Jackie packed way too many things. After the mandatory fire drill: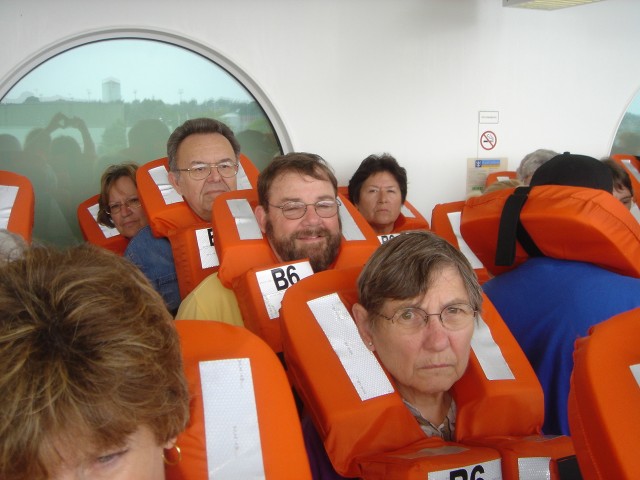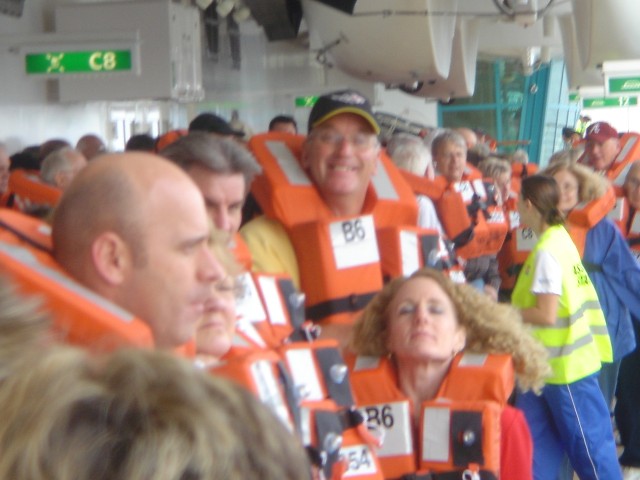 .. we did manage to get to know our neighbors and have a small libation: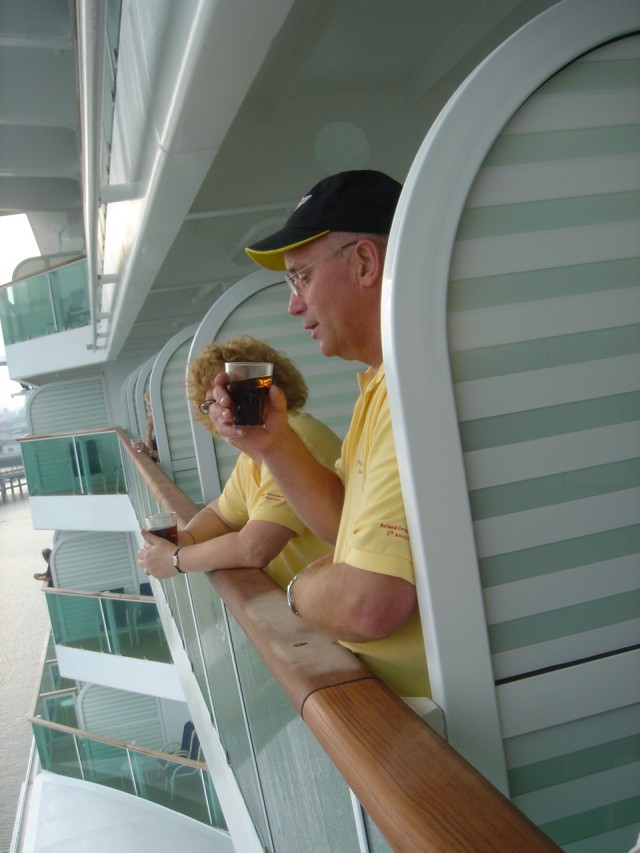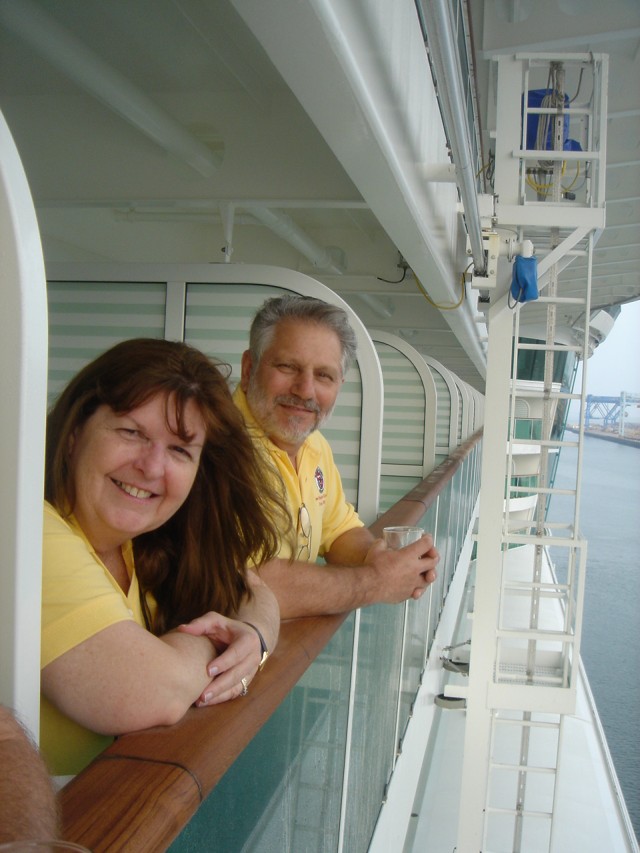 ..and watch the boat depart:
After that we were off to dinner to say hello to many other NCM cruisers. Peggy and Gus Puryear also were included at our dinner table. Believe me we had way too much fun.

Day 2 - Martha's Vineyard, MA.

It was off to Martha's Vineyard, a small quaint island off the Massachusetts coast. The ship was anchored off shore and we had to tender. The seas were a bit rough, so the tender rides were a lot of fun for us, but not for some: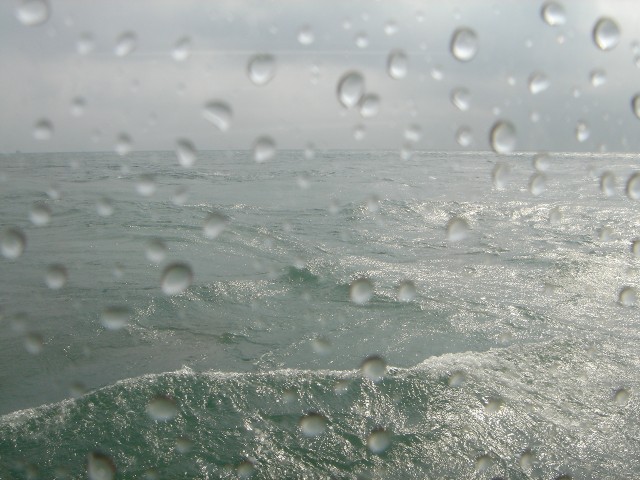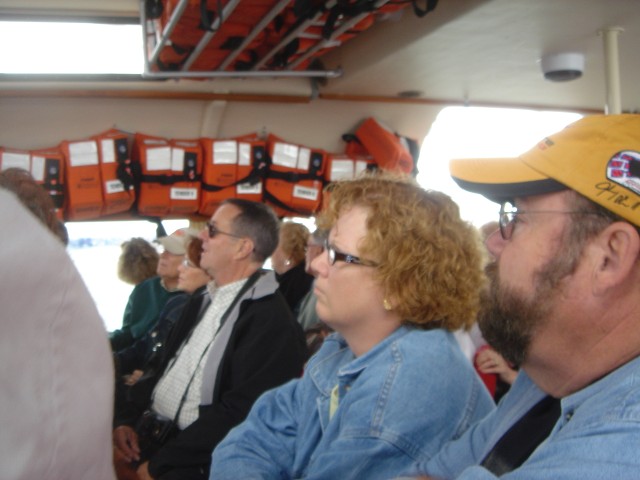 Arriving on shore we met up with Anne & Pete, who had gotten off earlier in the morning. Gary, Debbie, and Sarah were already with us. Anne said that on this trip she really wanted to see lighthouses, which was fine by the rest of us, so we decided to rent a small minivan for a few hours. Seven of us piled in, and off we went: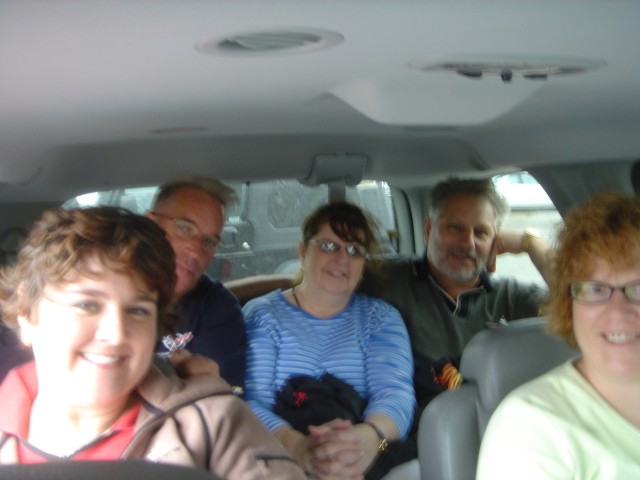 The first one we found was very picturesque, as you can see by these photos: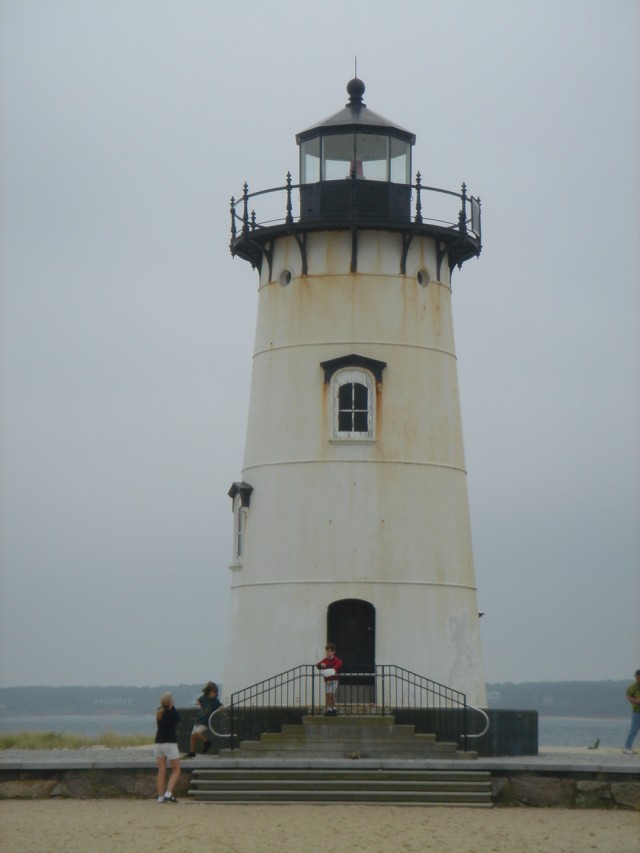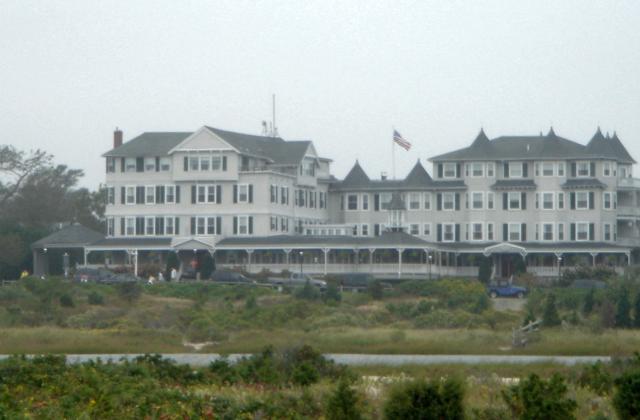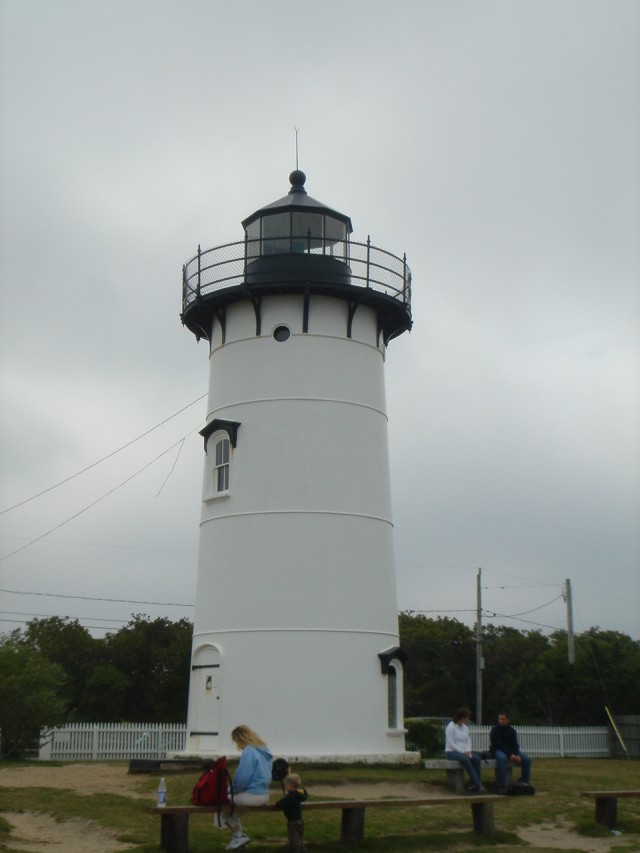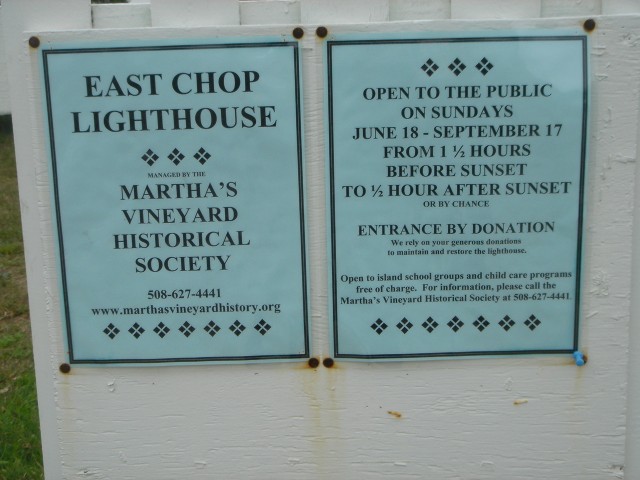 On our return to the minivan, I jumped into the driver's seat and closed my door: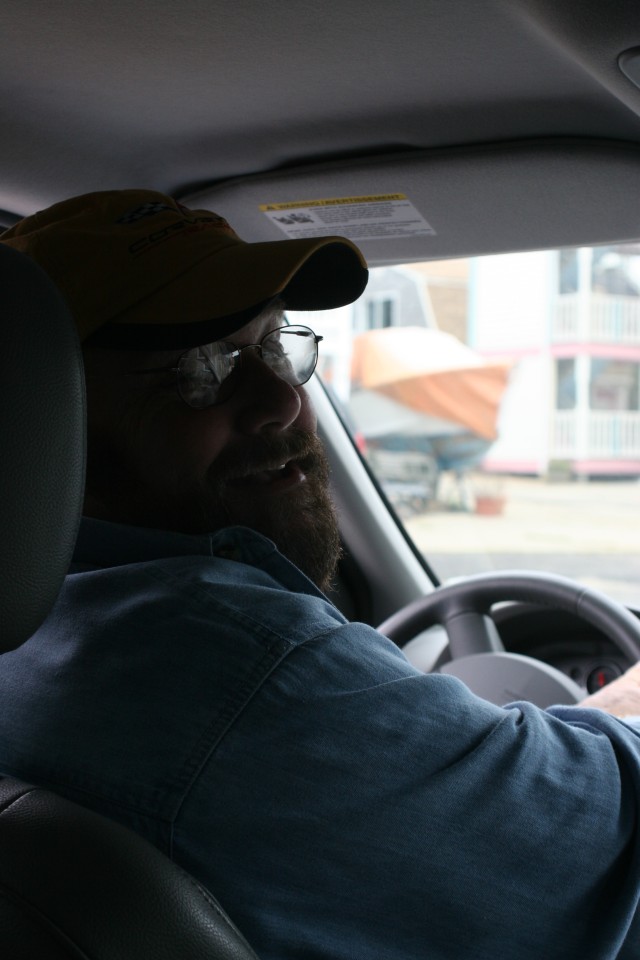 All of a sudden, I hear Anne in a very quiet voice say, "Buzz, could you please open your door?" I made her repeat it one more time, as I didn't quite understand what this was all about. Again very quietly she says "Buzz could you please open your door, the door is closed on my hand":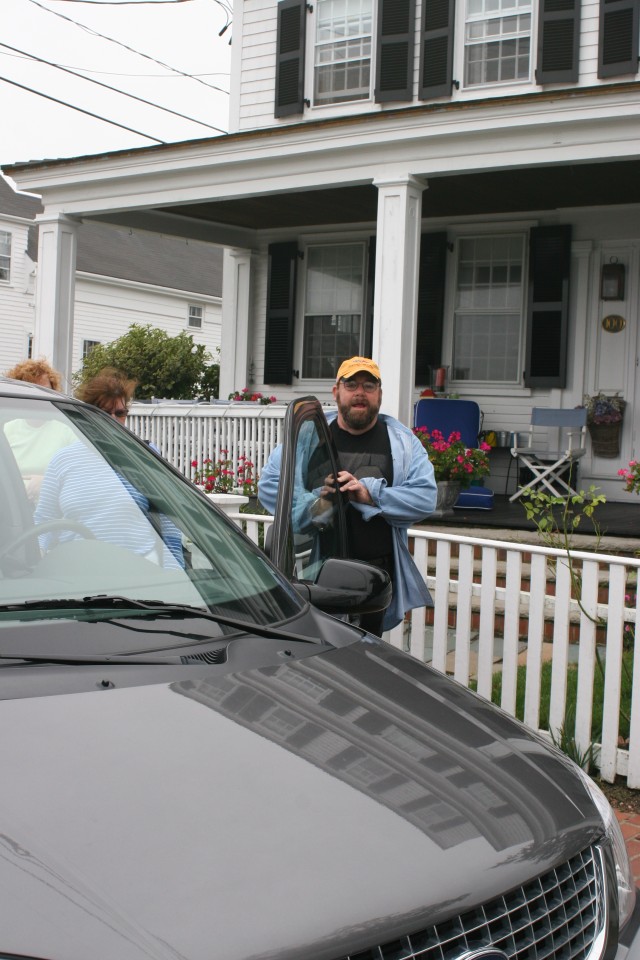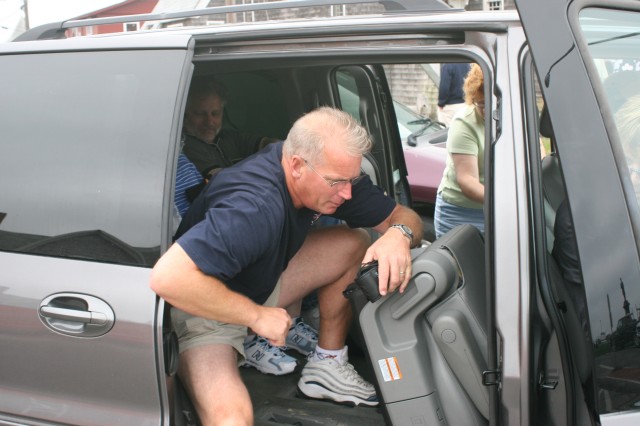 Not a pleasant first day vacation for her!!! Nurse Jackie immediately looks at the hand, it is white and the fingers just don't want to bend, the ever gracious Anne is saying, "Oh I'll be fine, don't worry about it" Jackie looks at me and says; "We need ice" Of course we are where? Nobody knows where the nearest store is, so off we go, and it's an island so we don't have to go far. Jackie runs in and purchases a ½ bag of ice and proceeds to instruct Anne to keep her hand on it for a while. Anne did not let this stop her, or us. She toted the ice for the next four or five hours. Off to the second light house, a bit of shopping and even the ice cream parlor. Nothing was going to spoil her vacation. Kudos to her!! Amazingly enough the next days only saw a very tiny black and blue mark and she had just a stiff feeling in her fingers, but all moved OK, at least that's what she told everybody else. Now, her fingers are horribly deformed and she will never have proper use of them again, No just kidding, all is well.

After the tour, it was off to the top floor for a "Get Acquainted NCM Party." After we got off the elevator, we were greeted by a few feathered friends: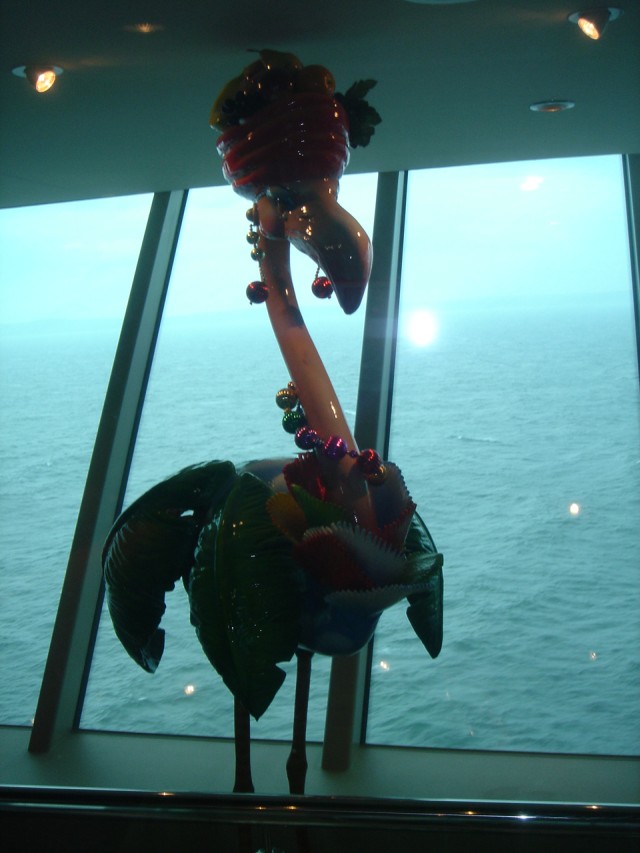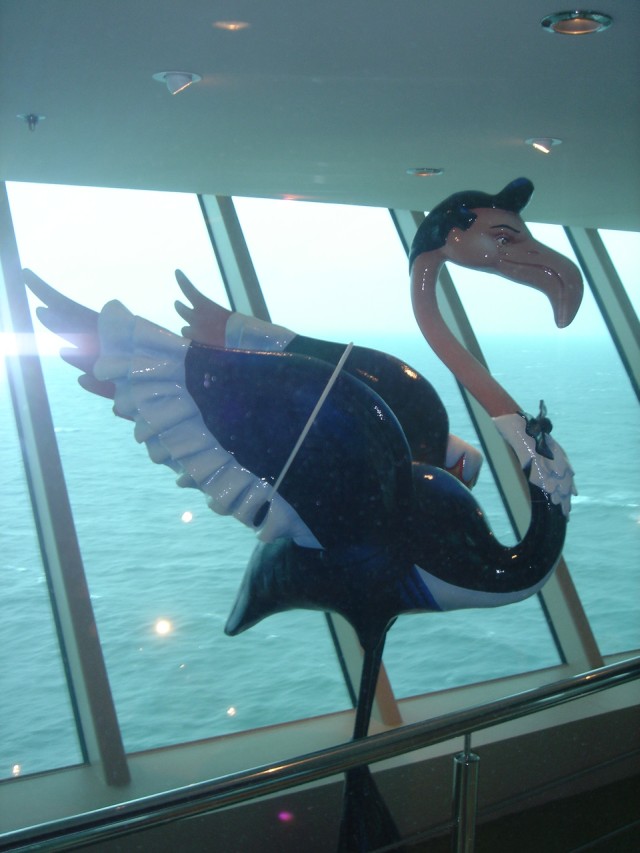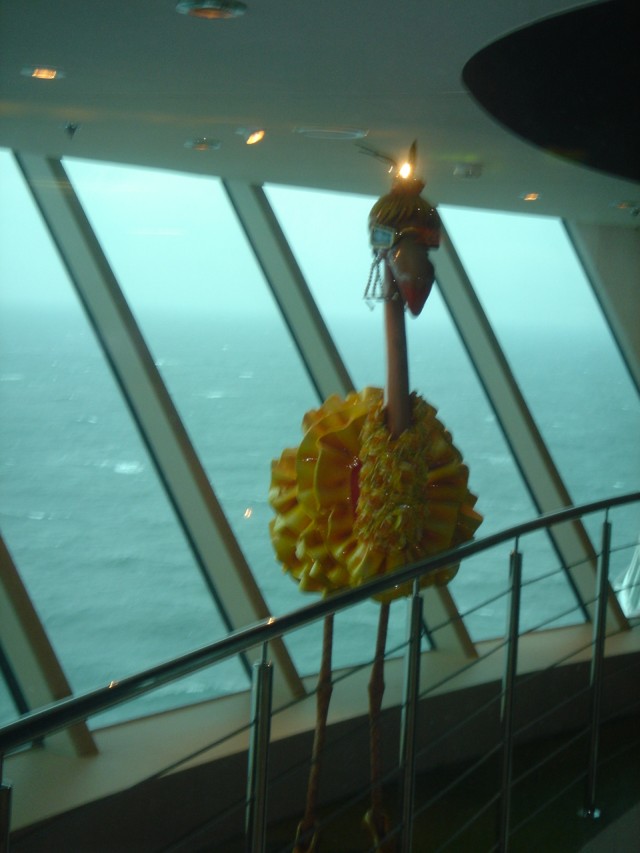 Of course I had to give a little speech: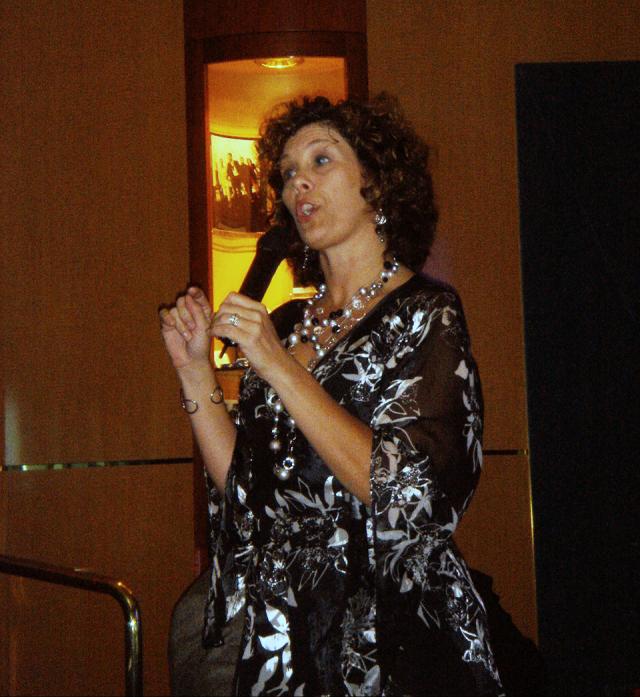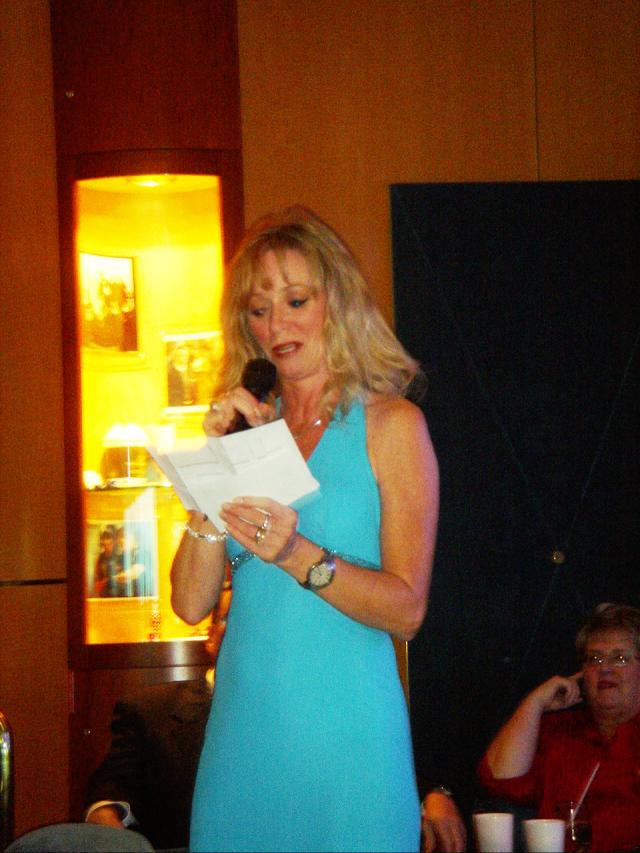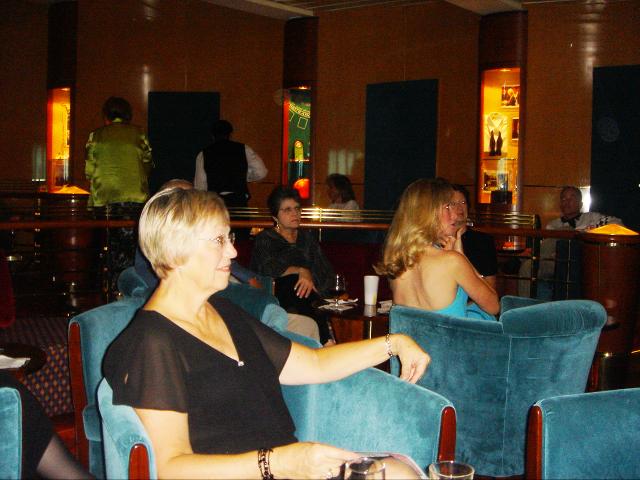 ..and with the help of Darrel Lee: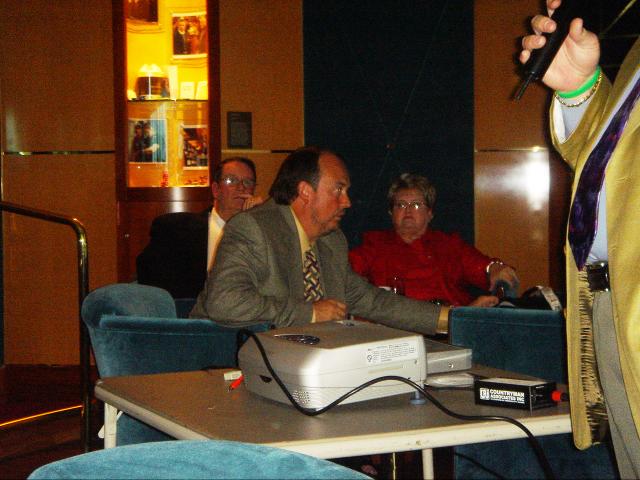 .. showed the new NCM addition video. If anyone wants to see it, please contact me by clicking .

Since we were all dressed up, it was off to dinner: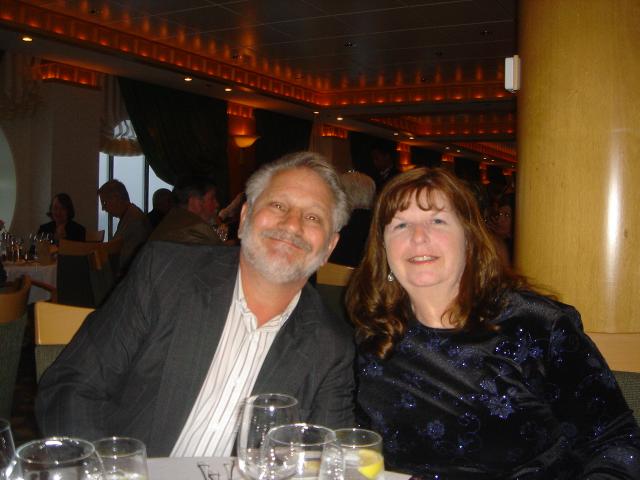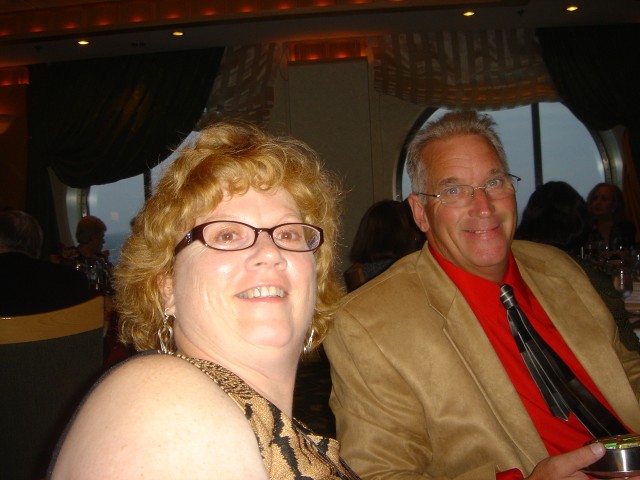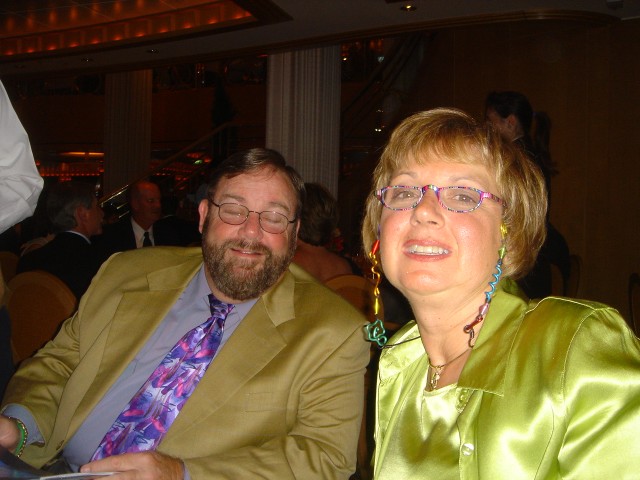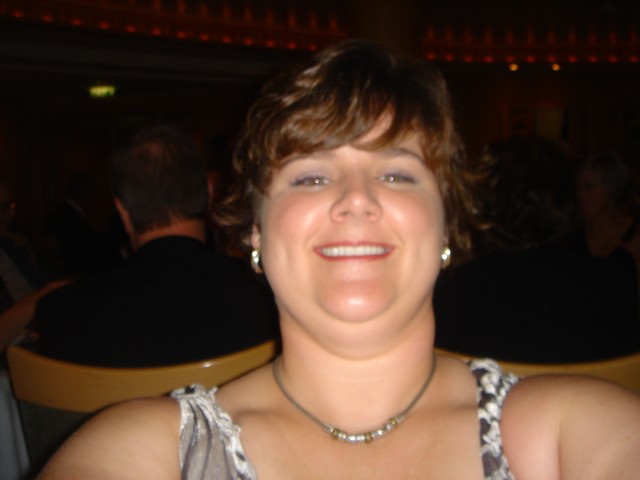 ..and the rest of the evening's festivities.

Day 3 - Bar Harbor, Maine

Even though we had lived in New England we had never been to Bar Harbor, of course this was another very charming seaport town, with lots of stores. It is a very charming setting with very clean and neat streets: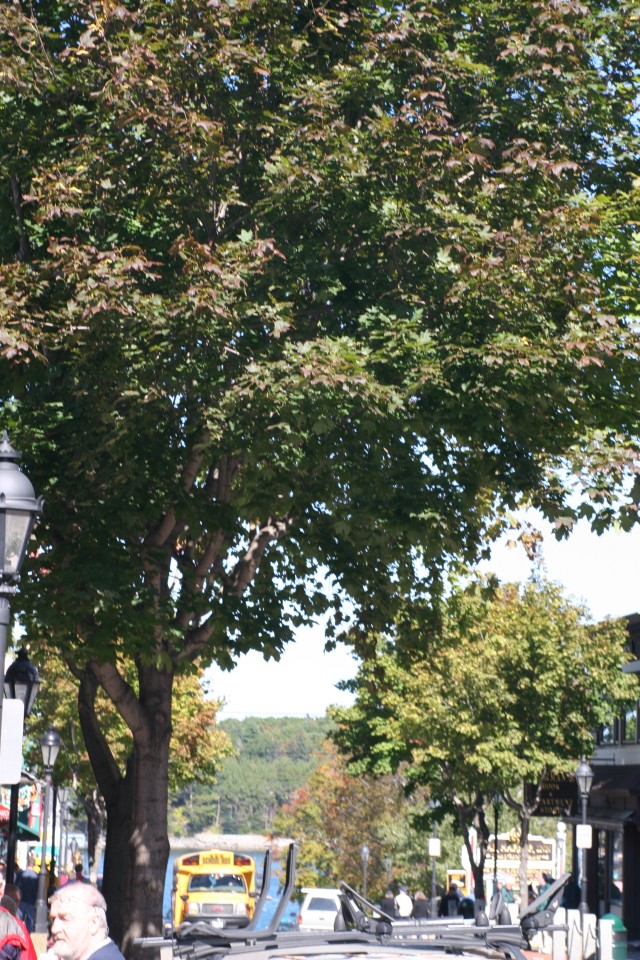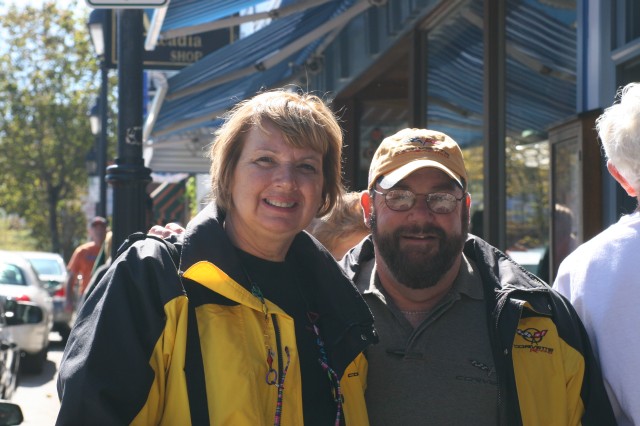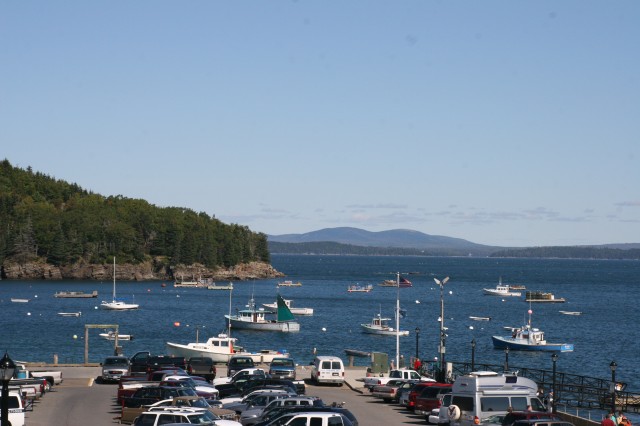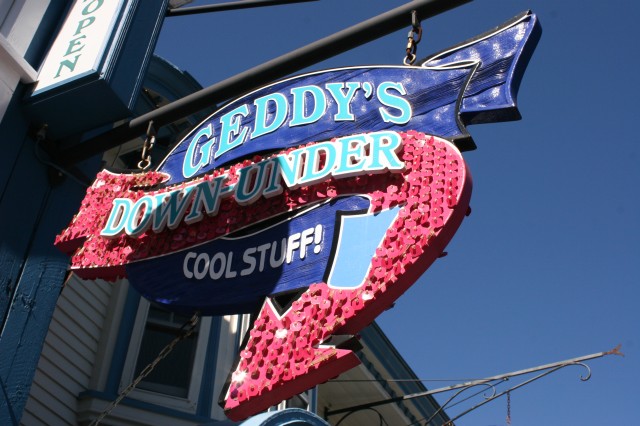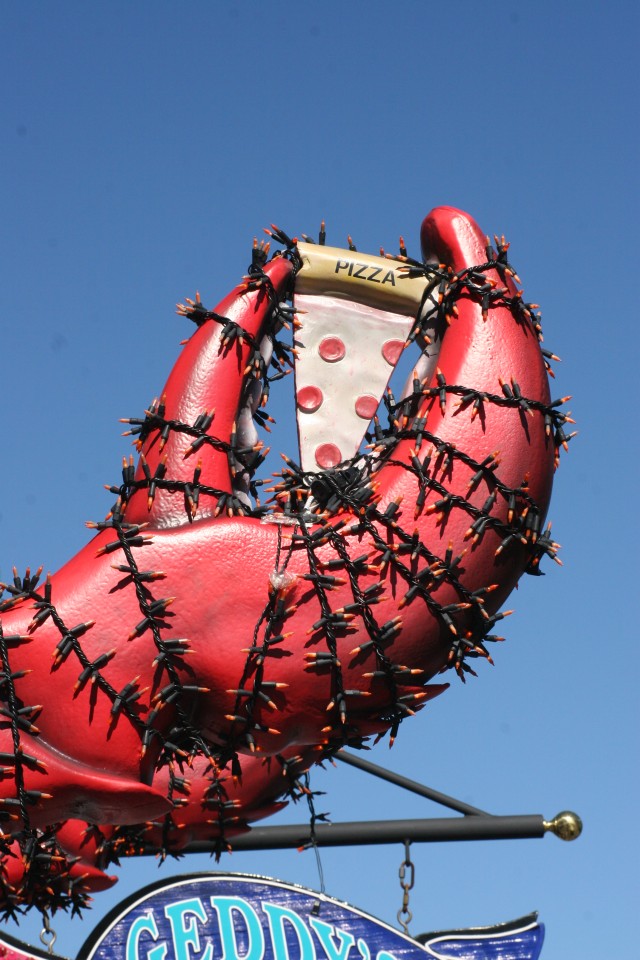 We did a half of day of shopping and walking about town, before we met for a Maine lobster bake which Sheri Clark, our cruise planner had put together for us. What a wonderful setting, sitting inside, which was perfect as it was quite windy and a bit chilly for some, overlooking the water.

The food and service couldn't be better. I mean to tell you that the clam chowder was to die for and the lobsters were as good as they look: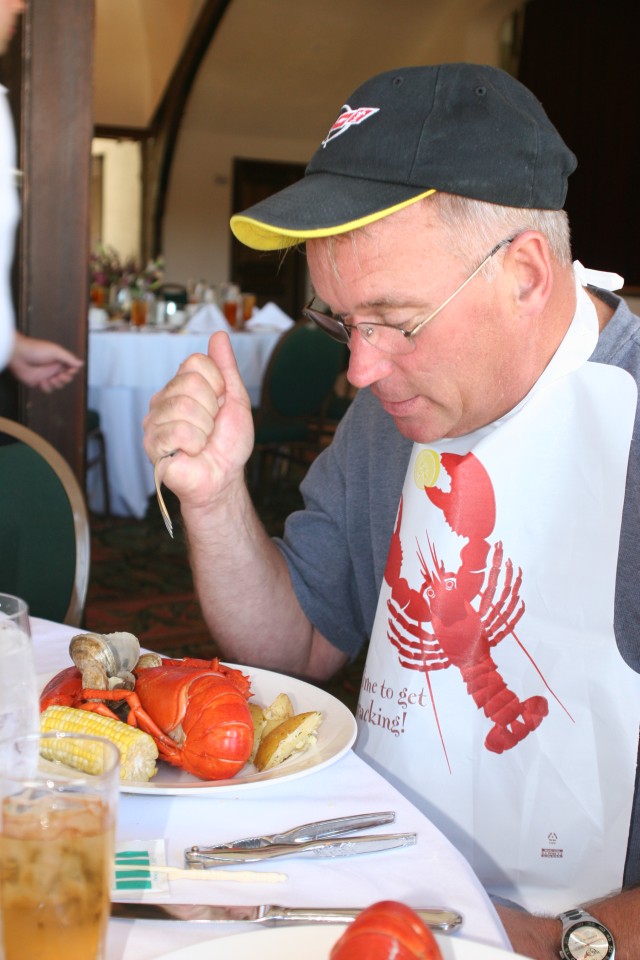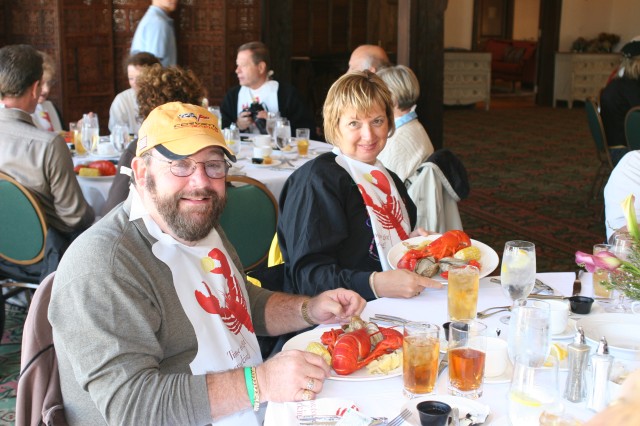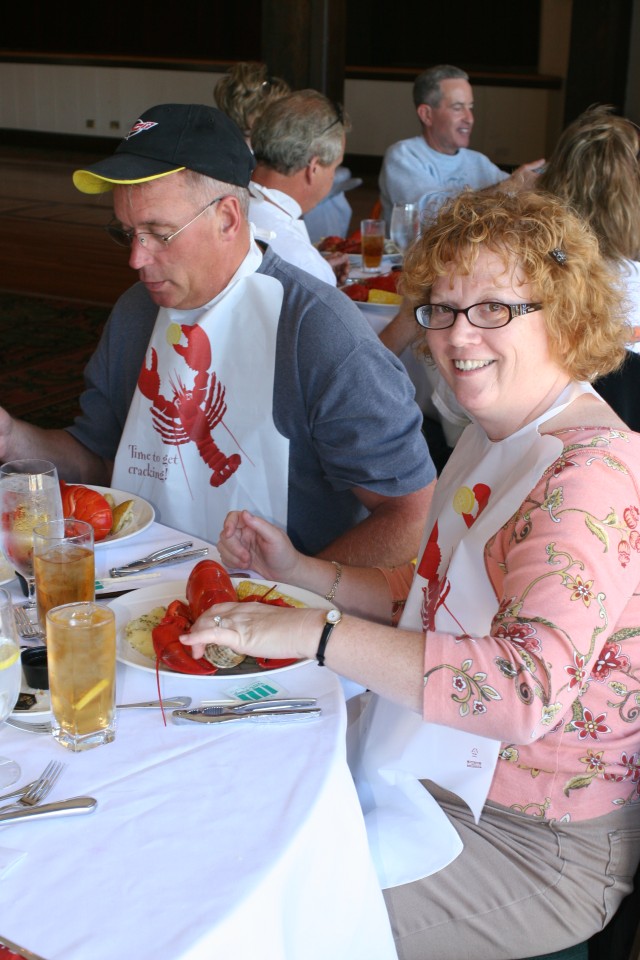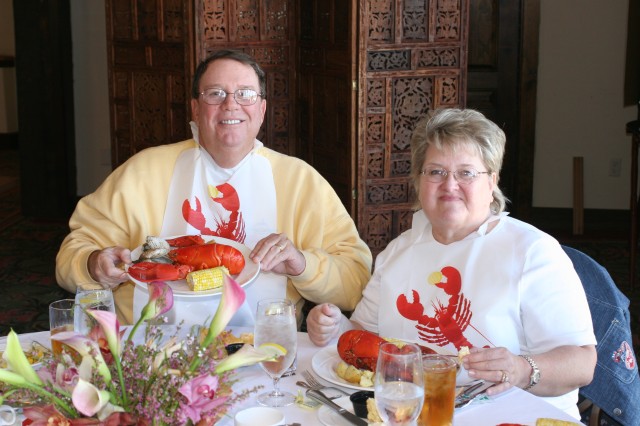 It was a great idea and a great way to meet other NCM cruisers. Many pictures were taken it was a perfect Kodak area: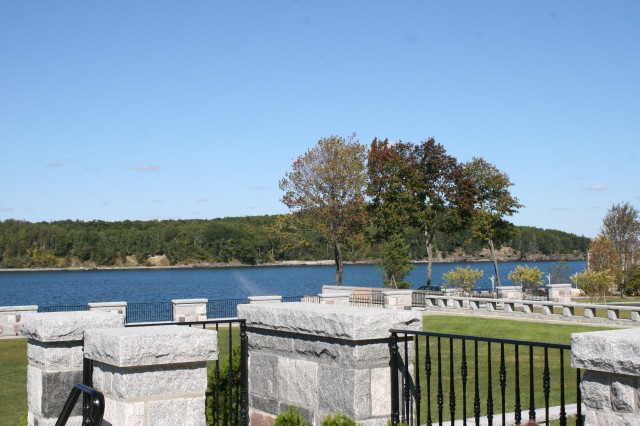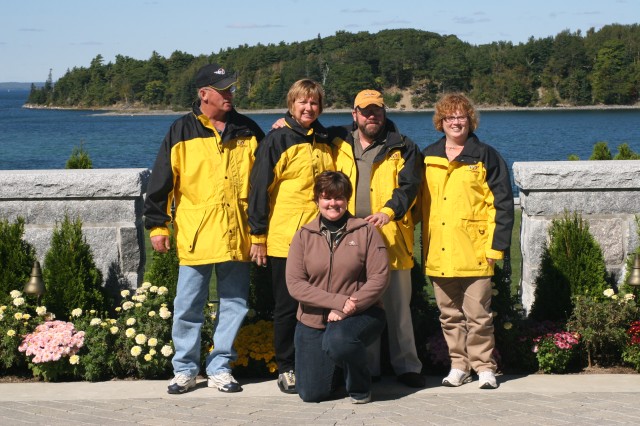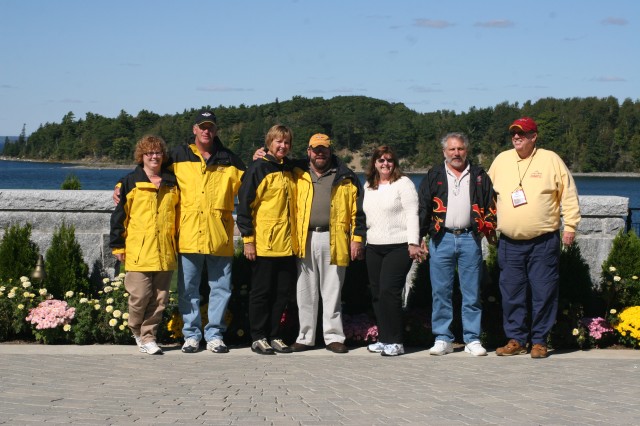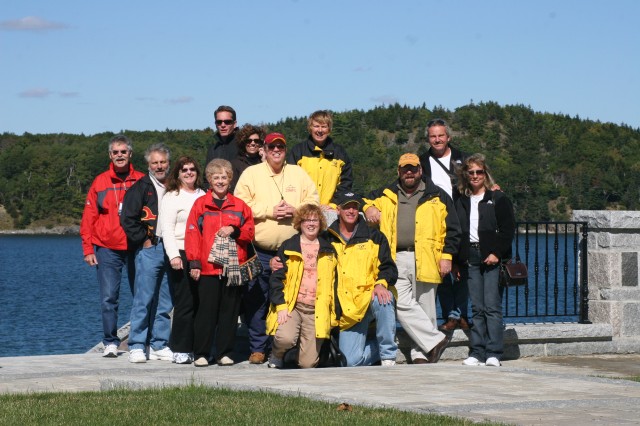 Even Darrel Lee was working hard while we posed for the appropriate pictures: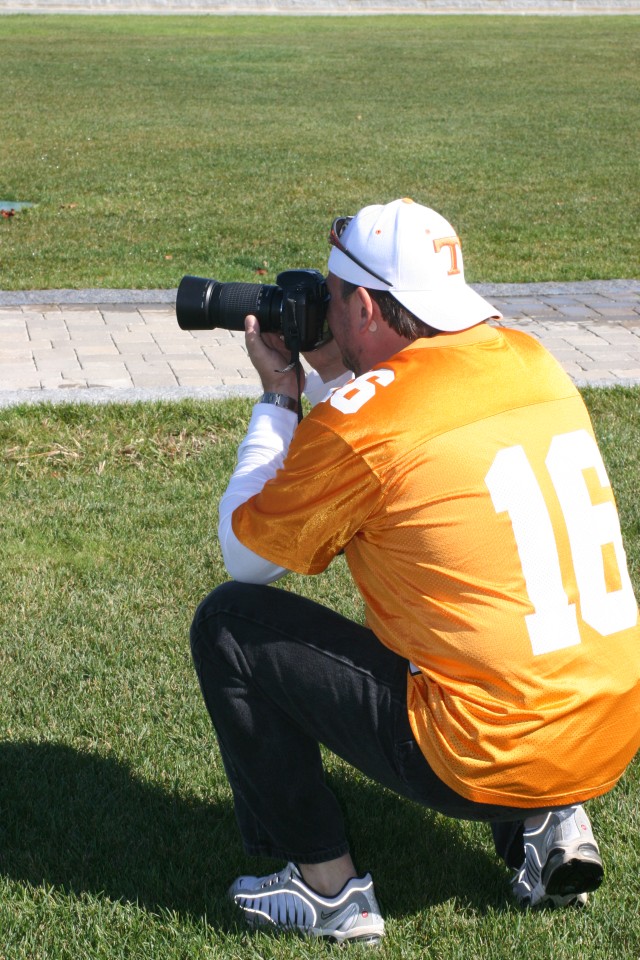 We then went on a bus trip up the mountains for some more beautiful views: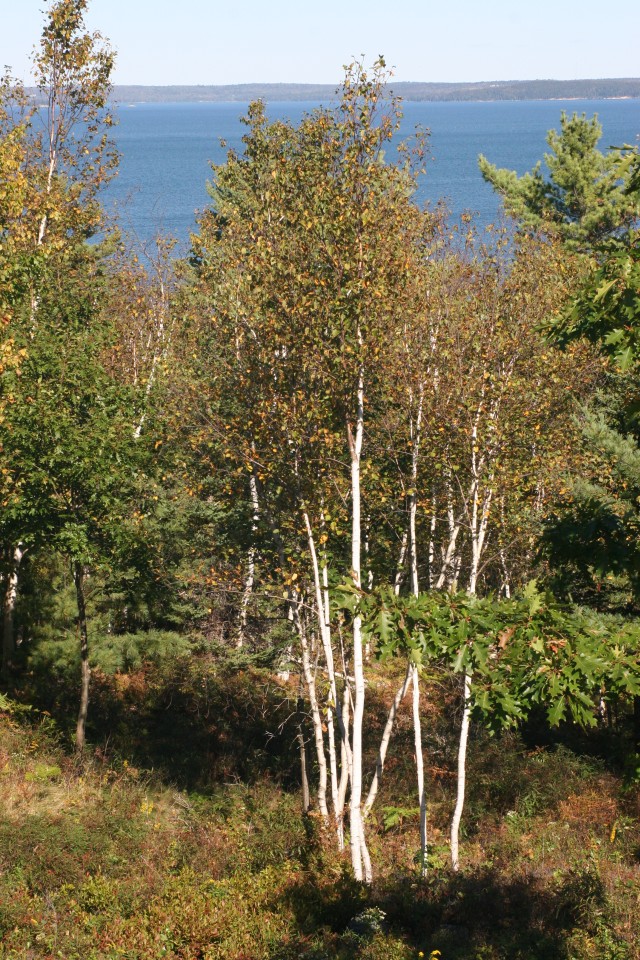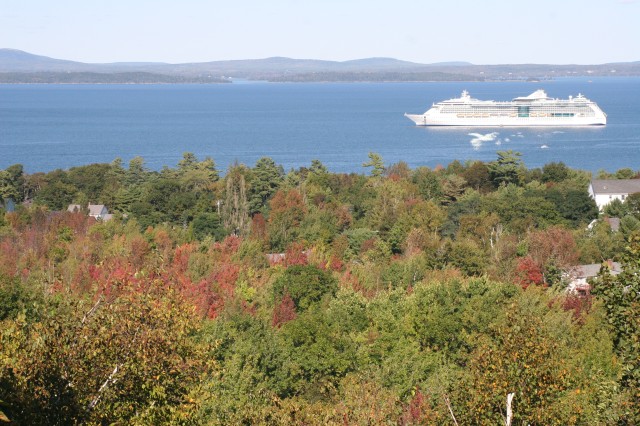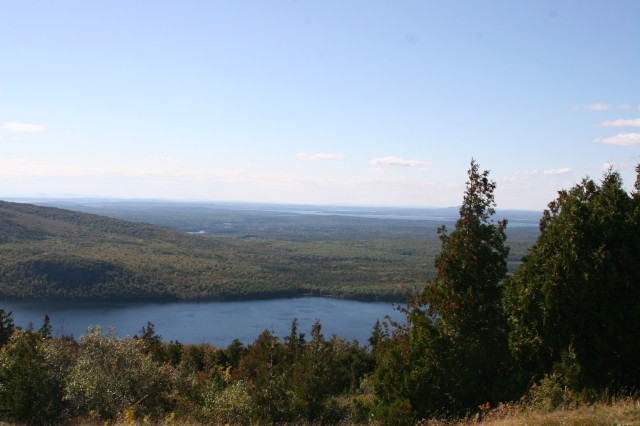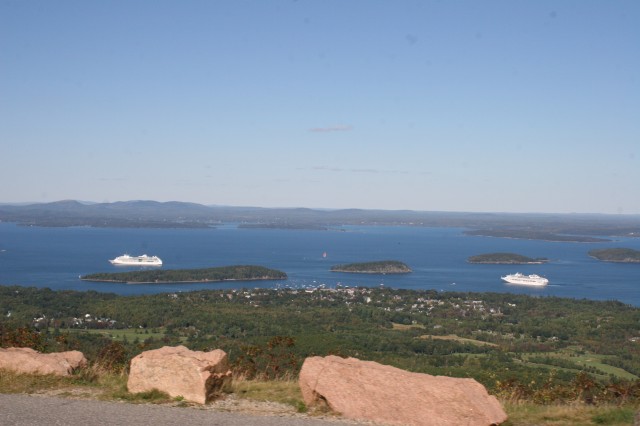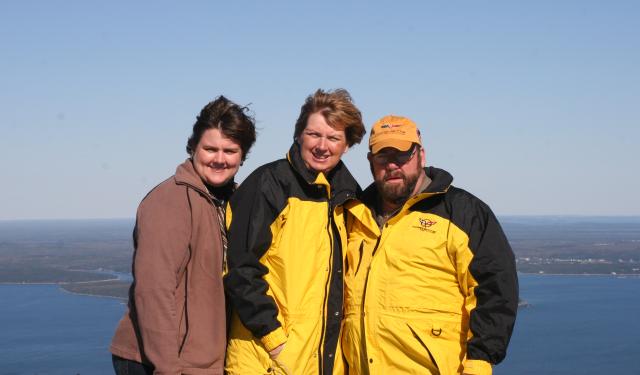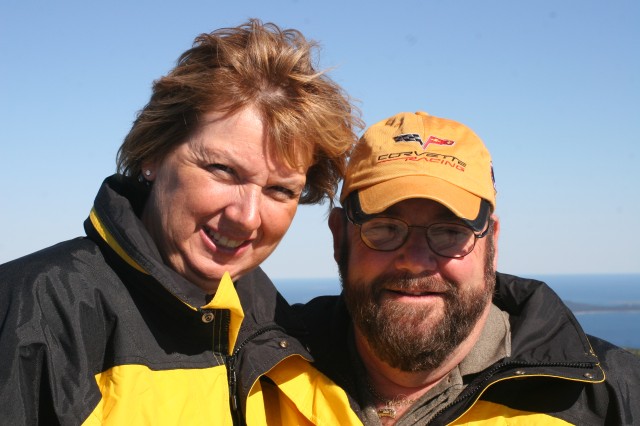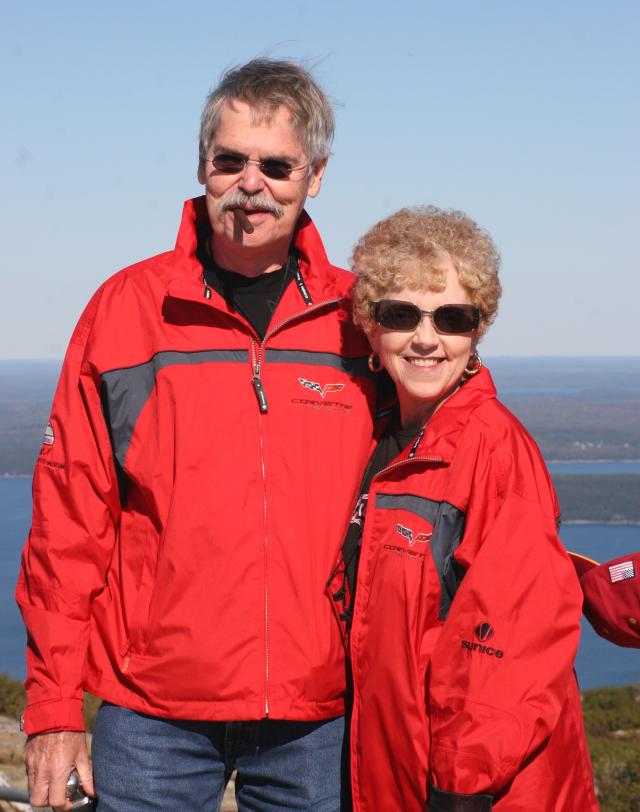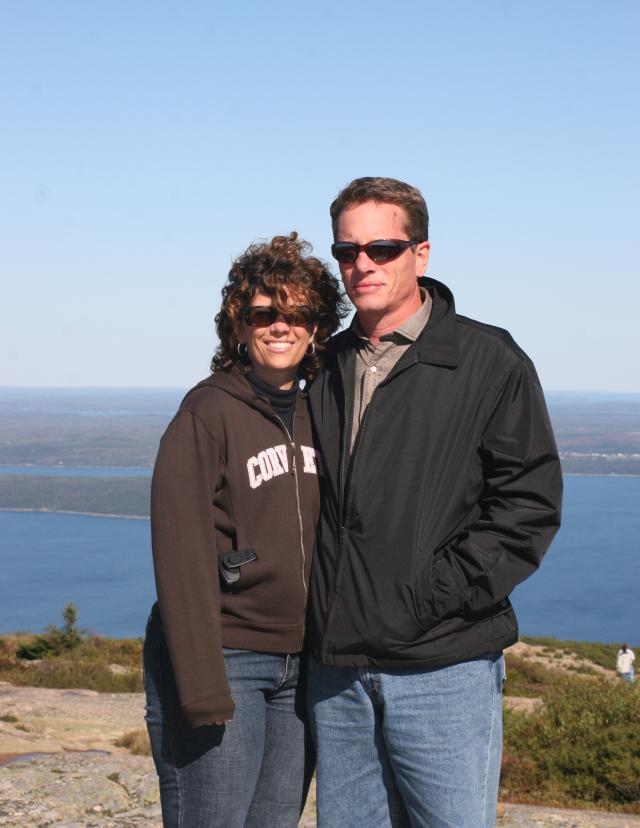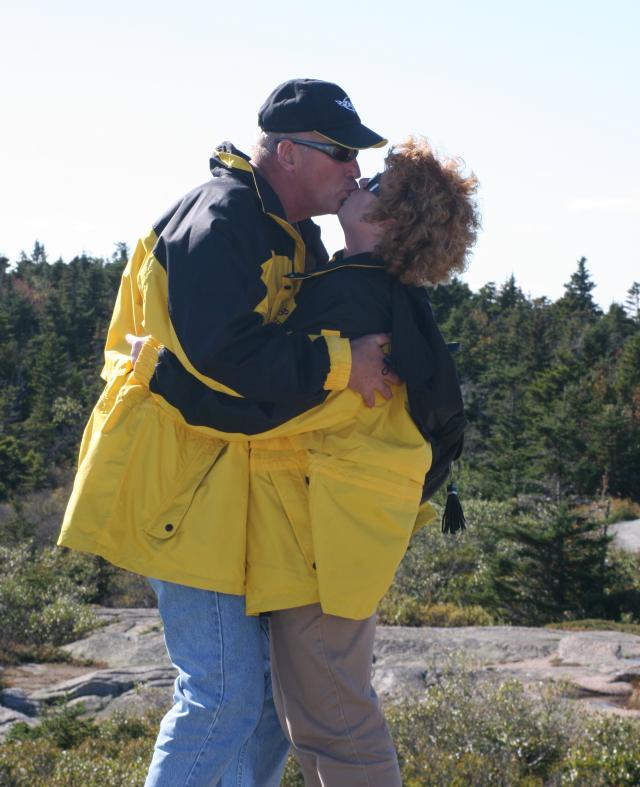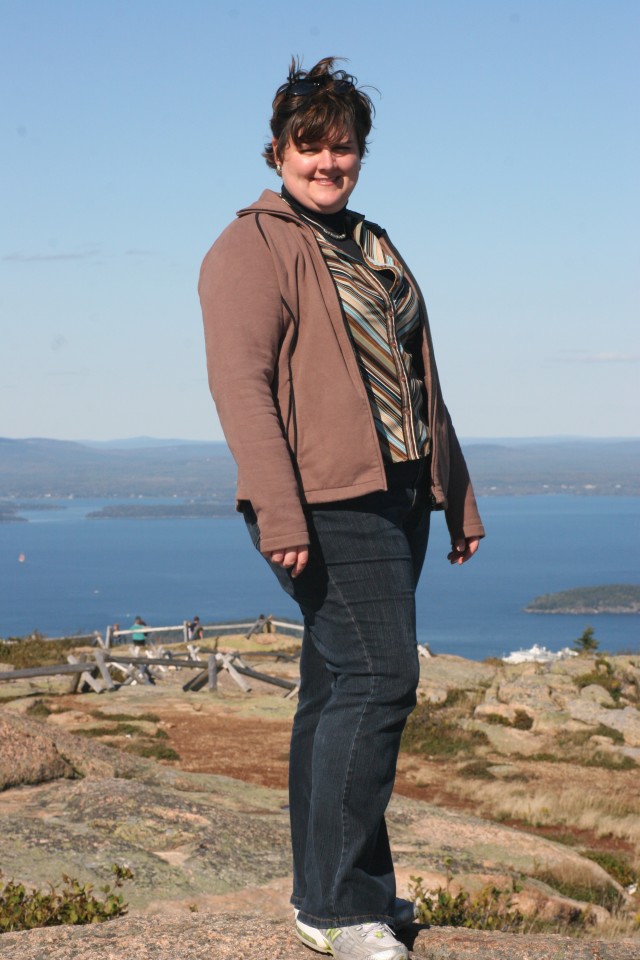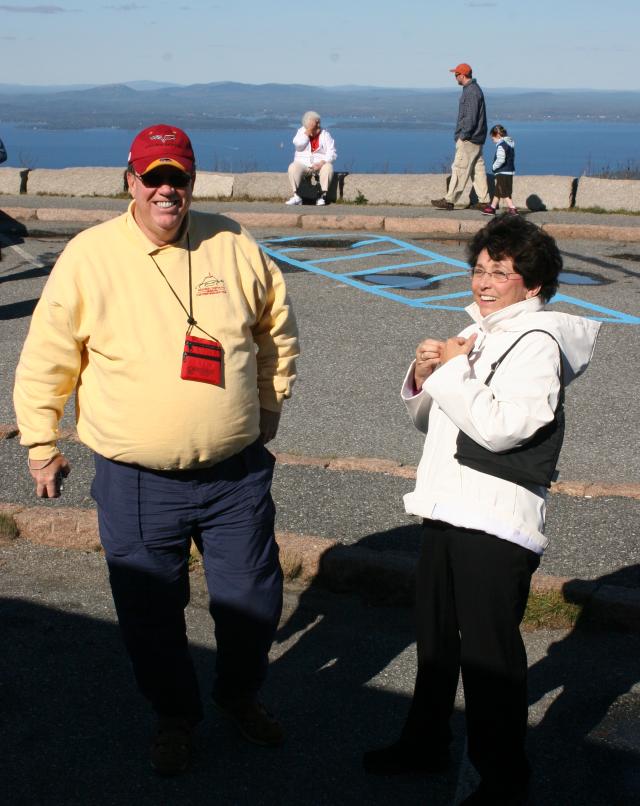 We then stopped at the Thunder Rocks for a few minutes: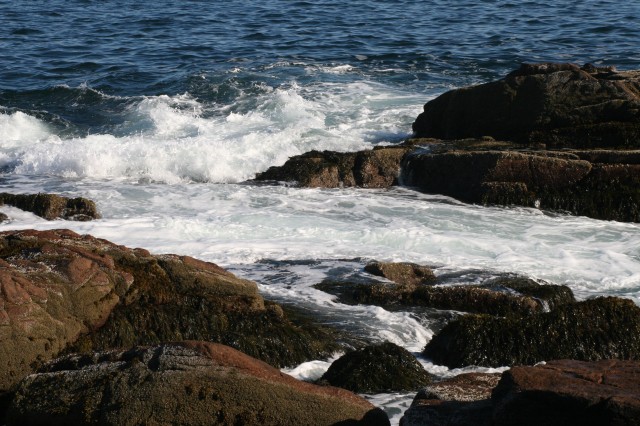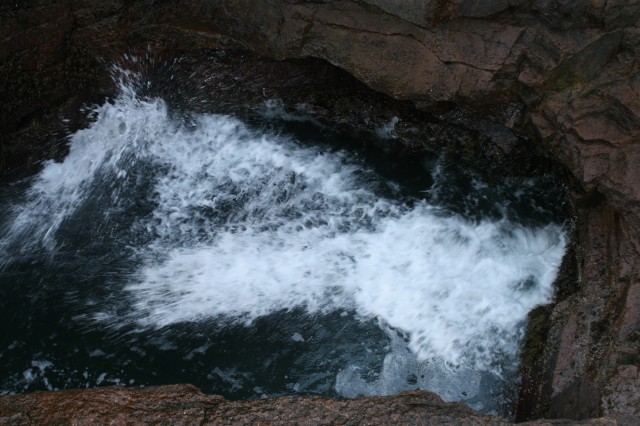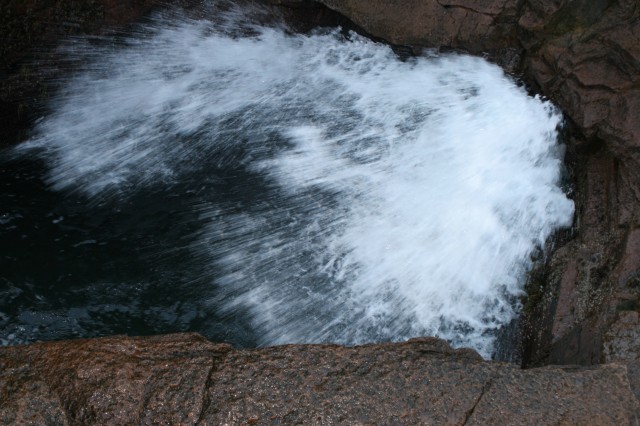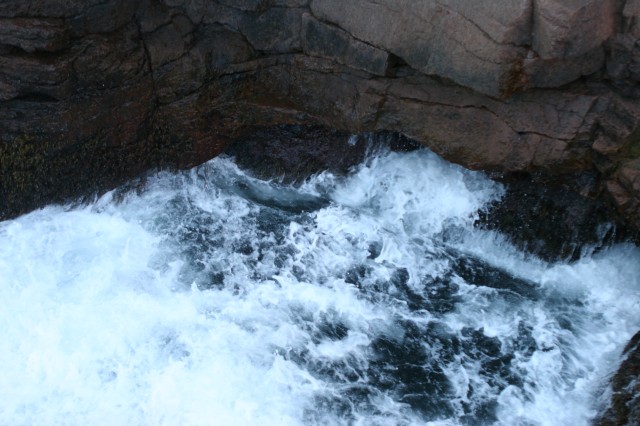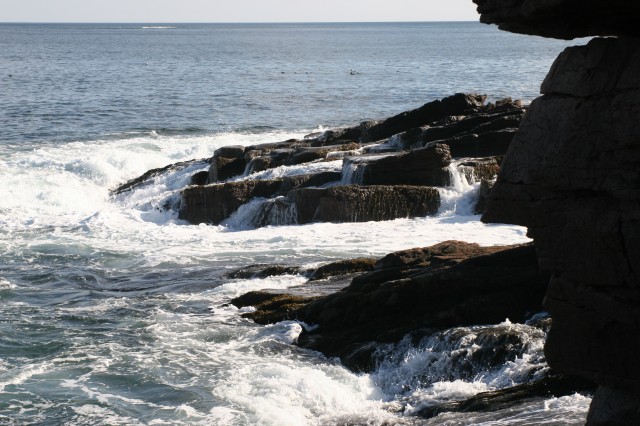 .. and then it was back to the ship.

Back on board for dinner and afterward the show, this is one I will mention, they were all quite good and we enjoyed them. This was a bit unusual it was basically a one man show, Lance Ringnald, who was an Olympic Athlete and did a great performance on the silks: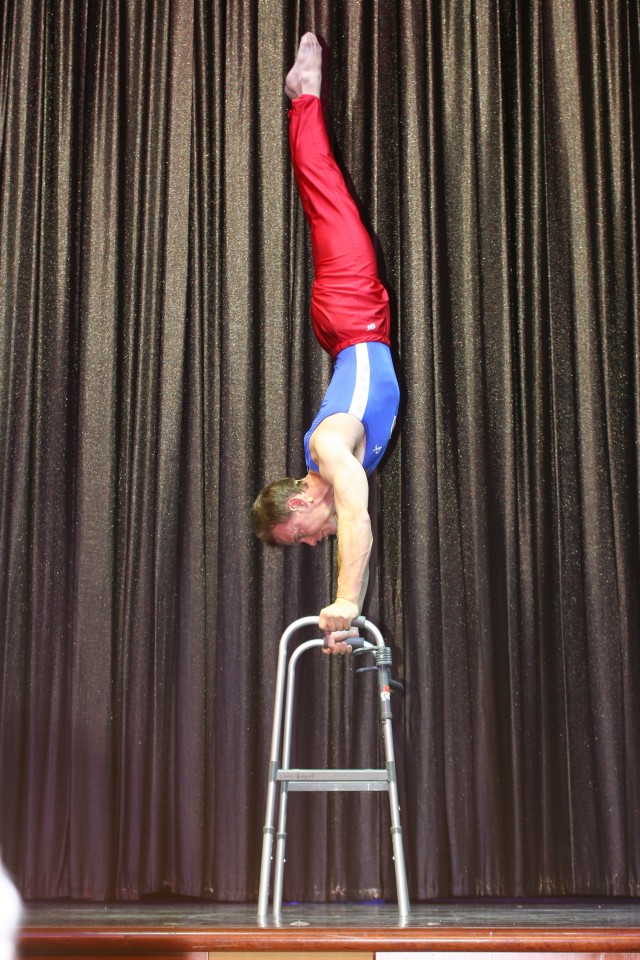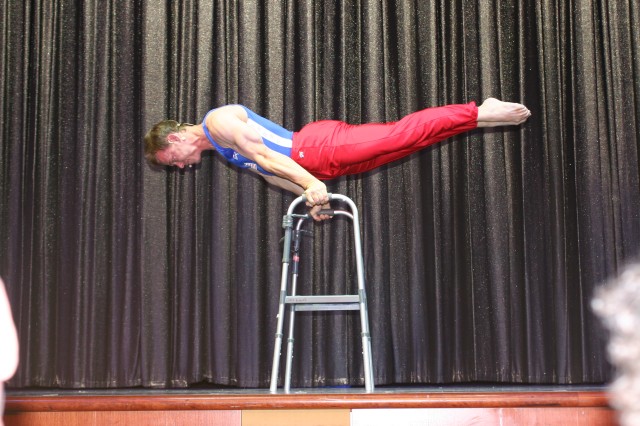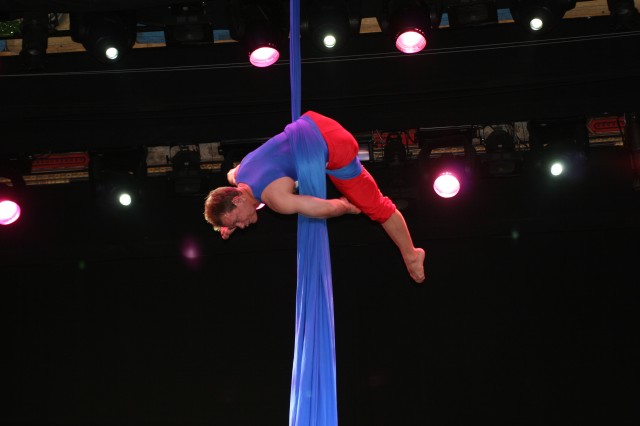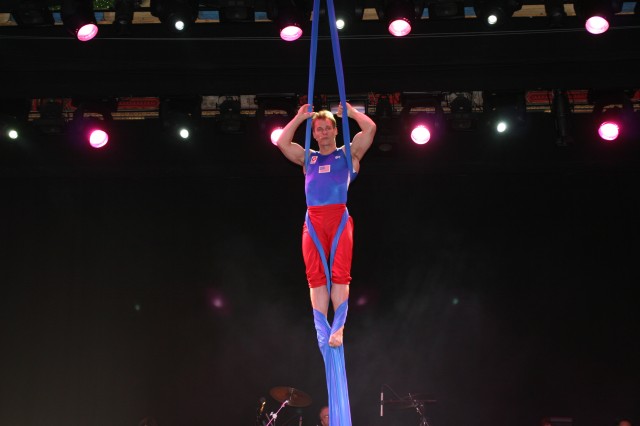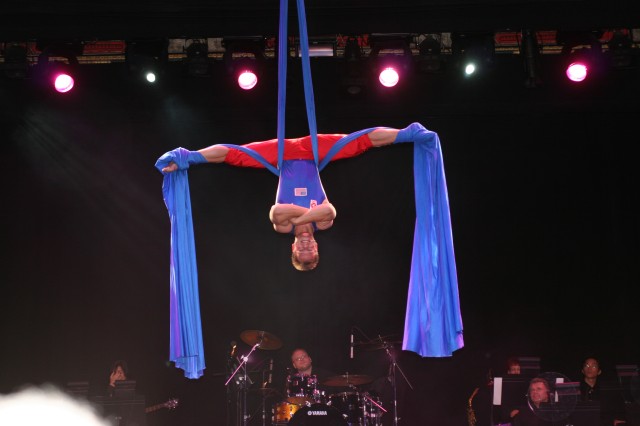 Day 4 - Halifax, Nova Scotia

It was a rather chilly day and again the wind was blowing a bit, but we were all dressed for it. Remember we now reside in Florida, but have had to deal with the cold in the past.. So, Gary, Debbie, Sarah and we decided to go wandering, we have a trolley ride booked for 1PM so we need to be back in the harbor area for that. Off we go, we are real troopers. First off we see these lobsters: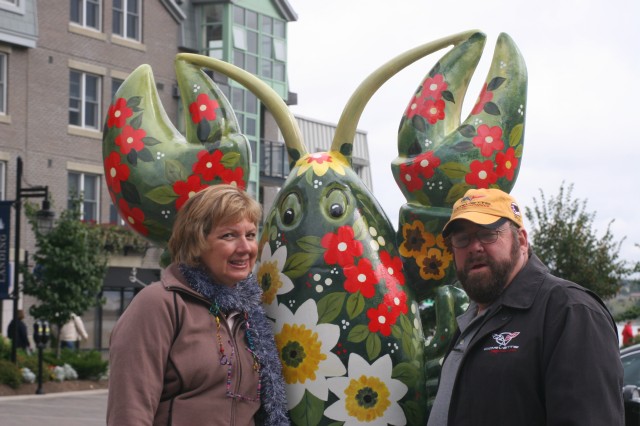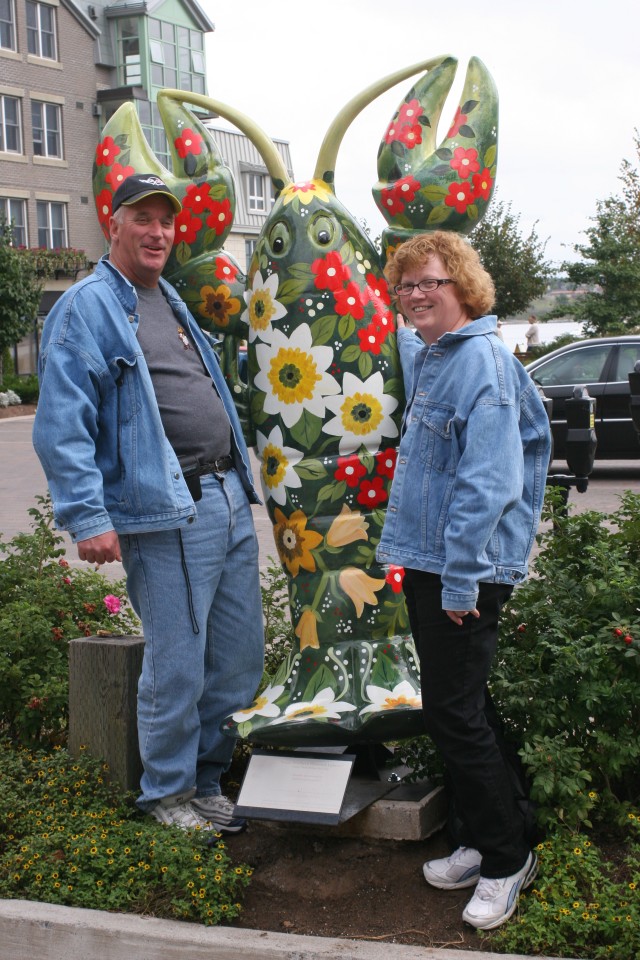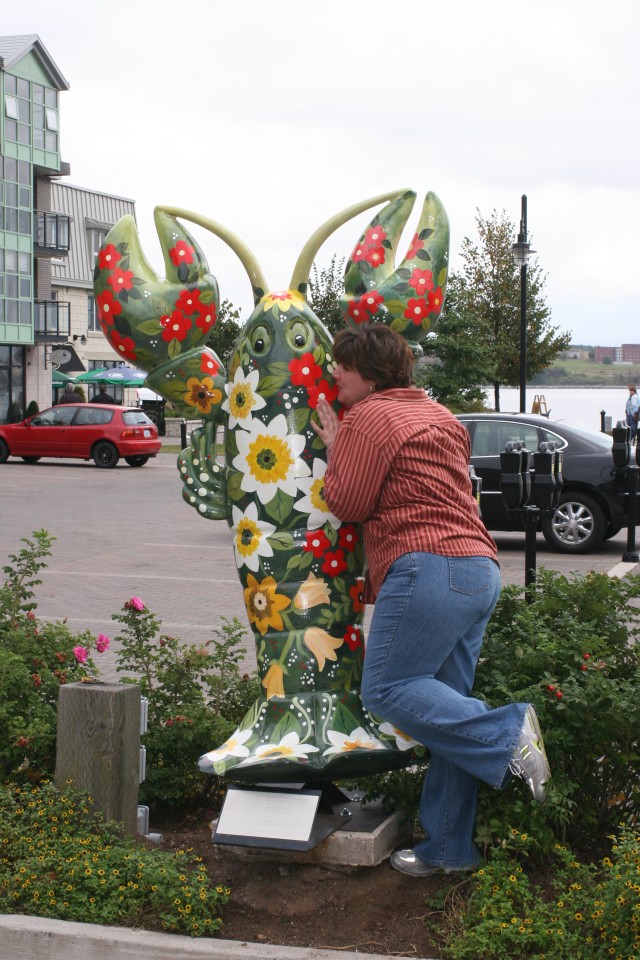 This town is built on hills, and we have to go up. Where are the cable cars? Hey we can do this! Is anyone here out of breath? We follow signs that say walking tour. This is good. We end up at the Halifax Public Gardens, which was very nice: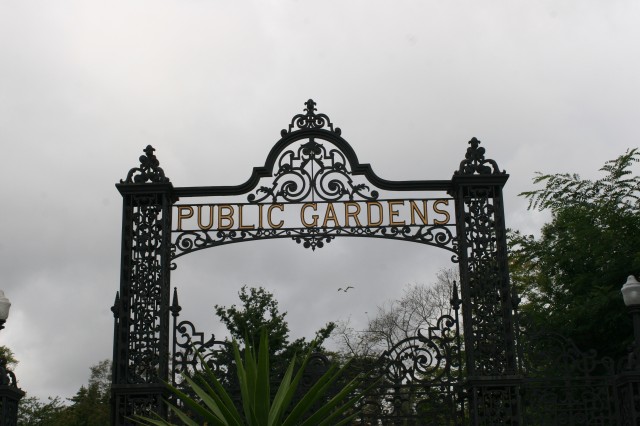 We came upon these ducks enjoying a walk about the park and even Dad tried to join them: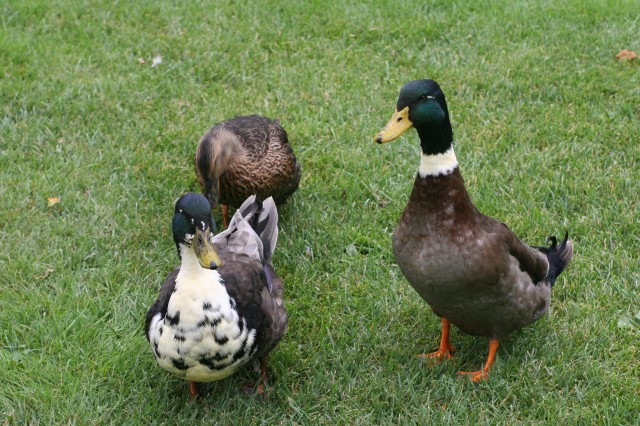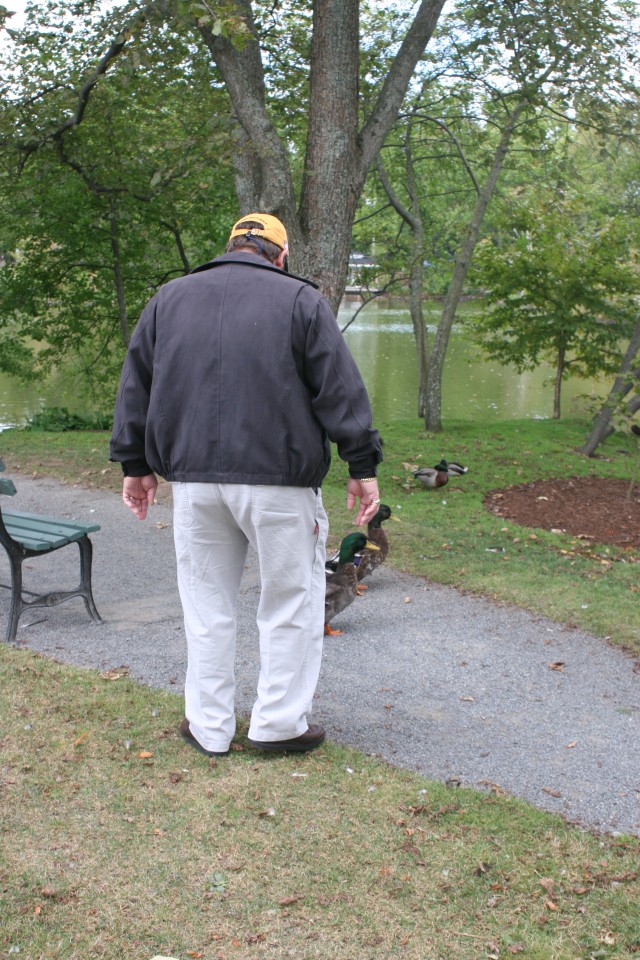 At this point I have to put in a few pictures that Sarah took, so please enjoy: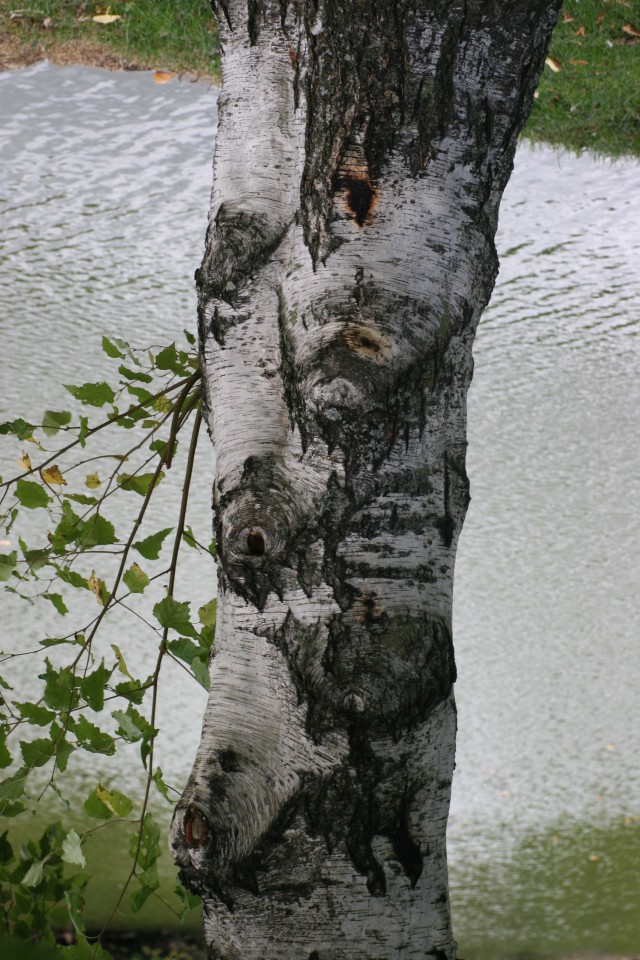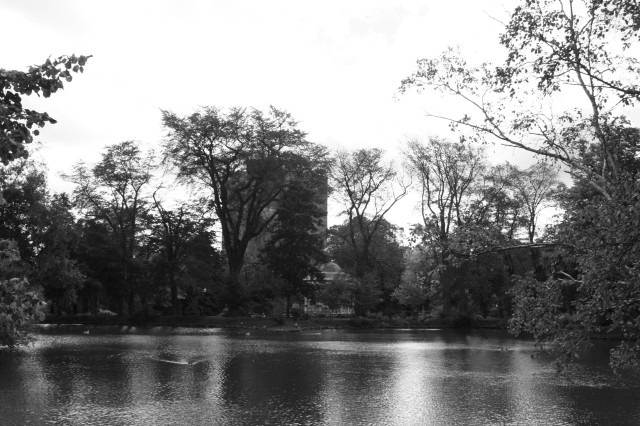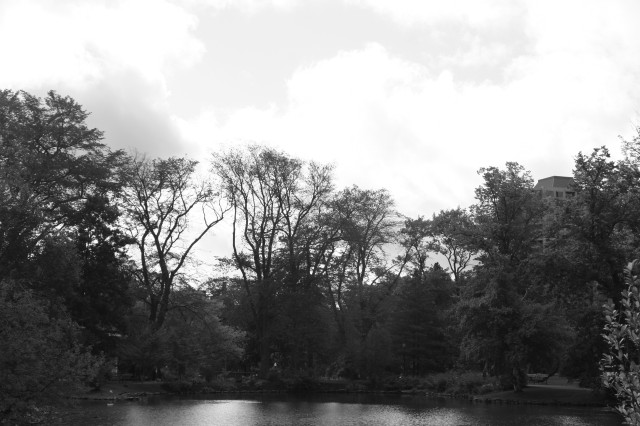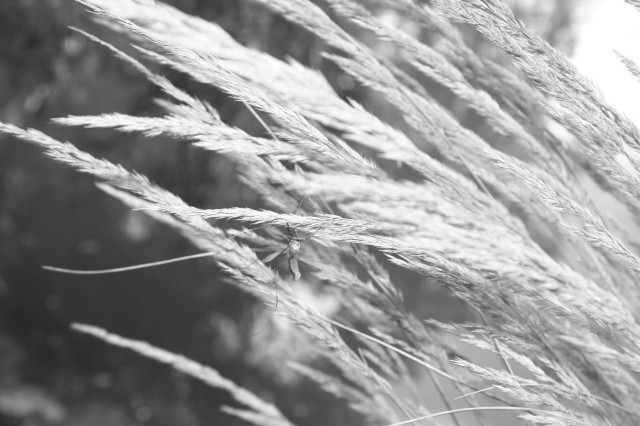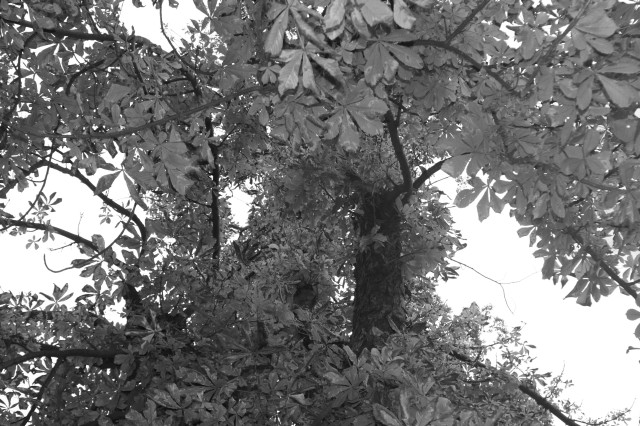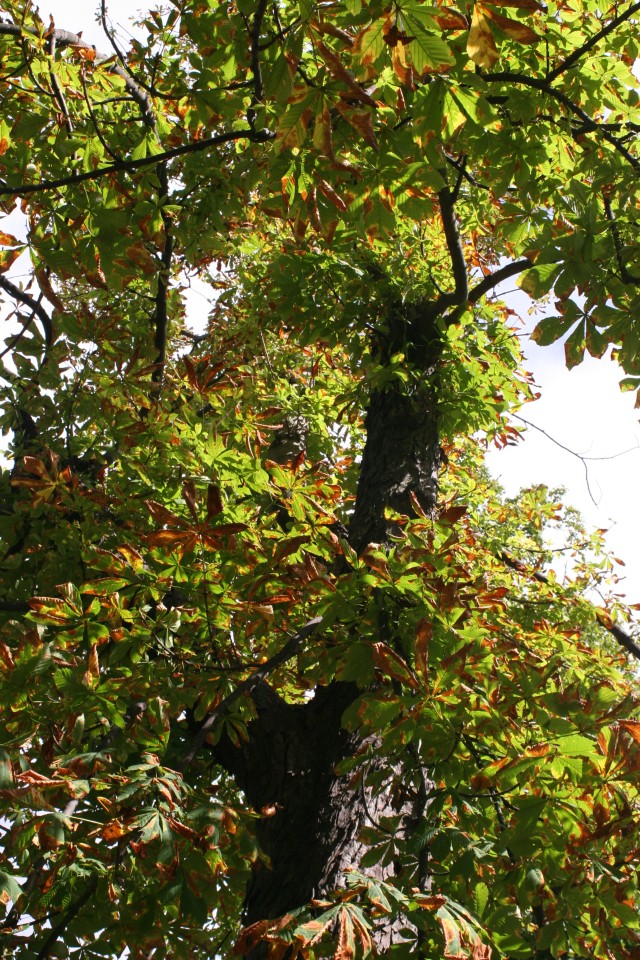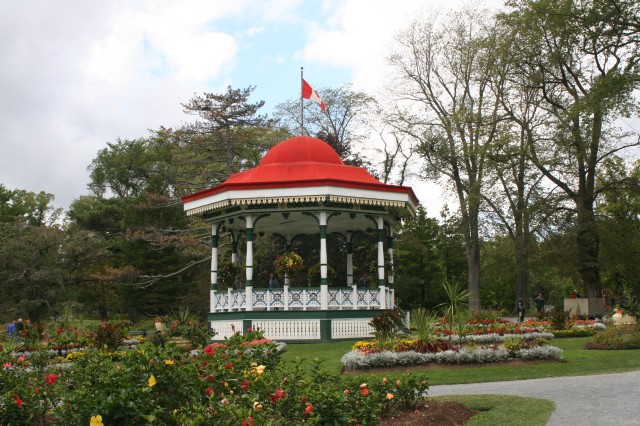 After strolling through there, we realize we need to start back, and lunch time is rapidly approaching. We find this great little place, lots of locals, for a quick lunch, and then back to port, where we board our horse-drawn trolley ride. Note Gary wanted to get one with the horses: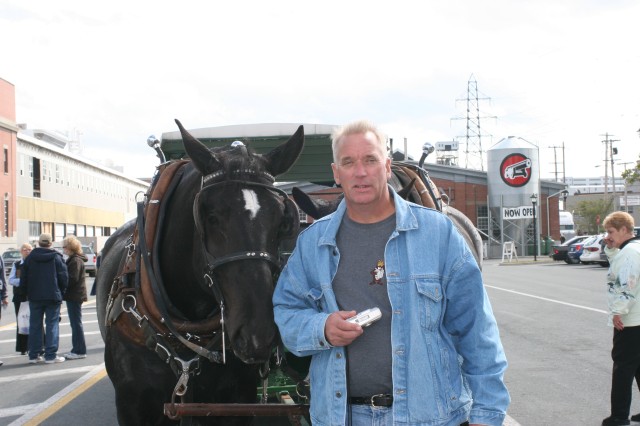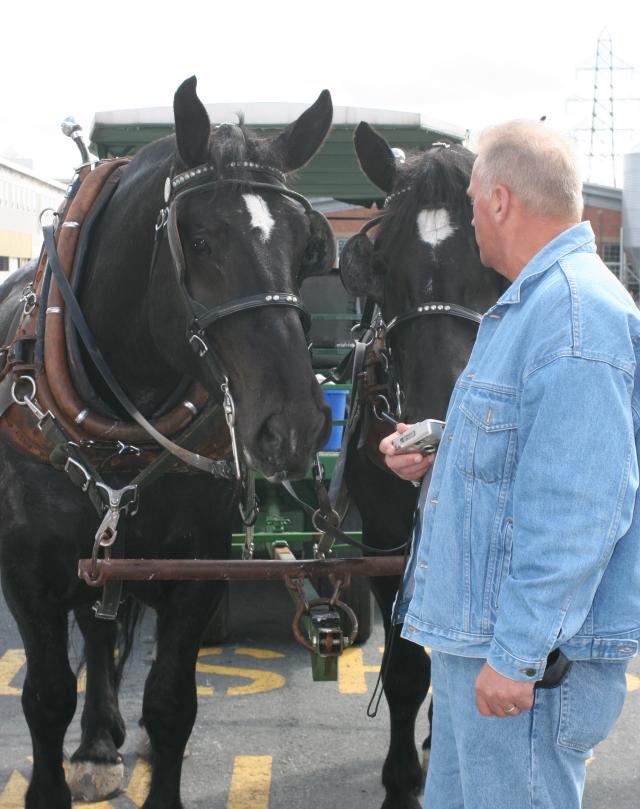 Where does it take us? Almost the exact path we had traveled by foot earlier. Oh well, at least this time we have narration about some of the buildings and now the horses are doing the work. Actually we had a great tour and it did take us to places we hadn't gone to on foot: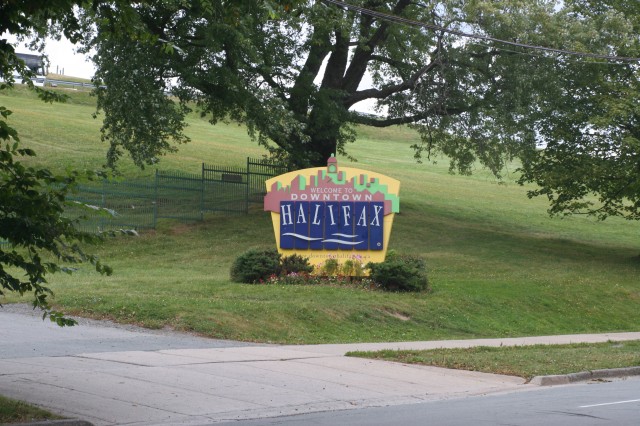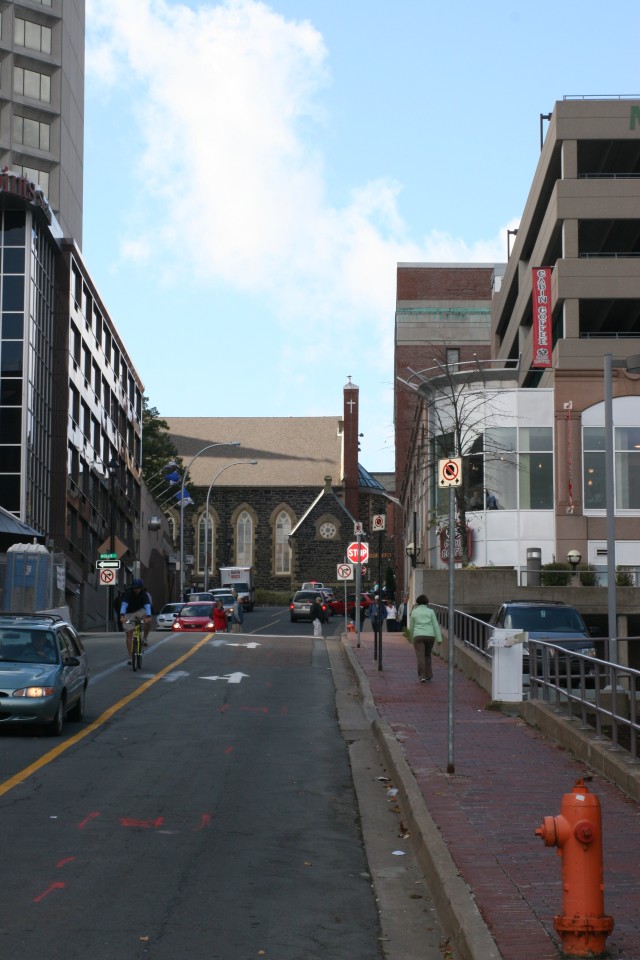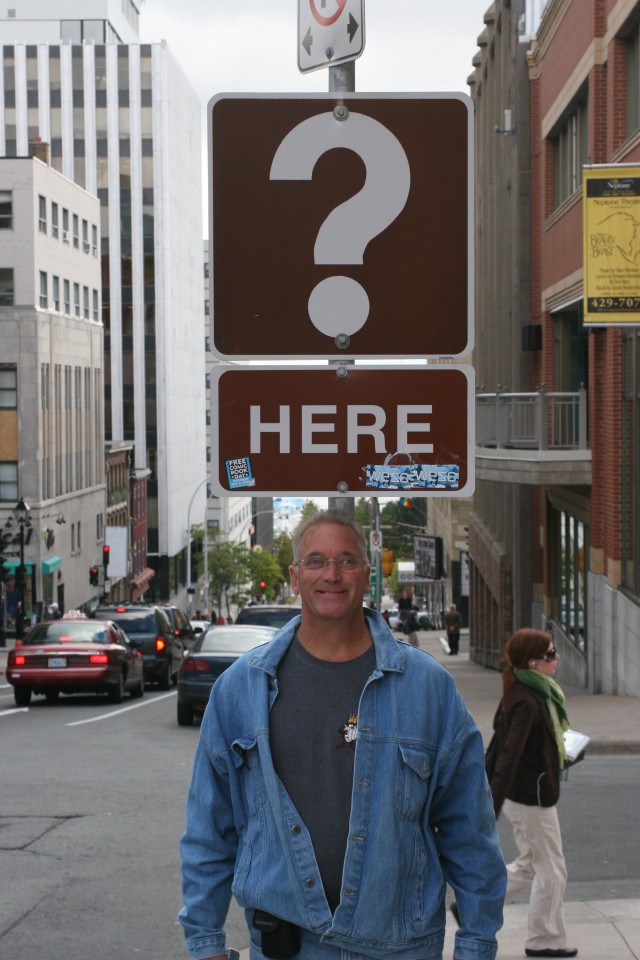 Like the Halifax Citadel National Historic Park. Believe me; we all needed the rest of sitting for a while.

After the tour, the guys went back aboard ship, and the gals went down the waterfront, Deb was on a mission for a gift, but first they went to the Maritime Museum of the Atlantic. They said they found it very interesting. Afterwards they hit the waterfront shops. They even saw Thomas the Tug Boat along the way: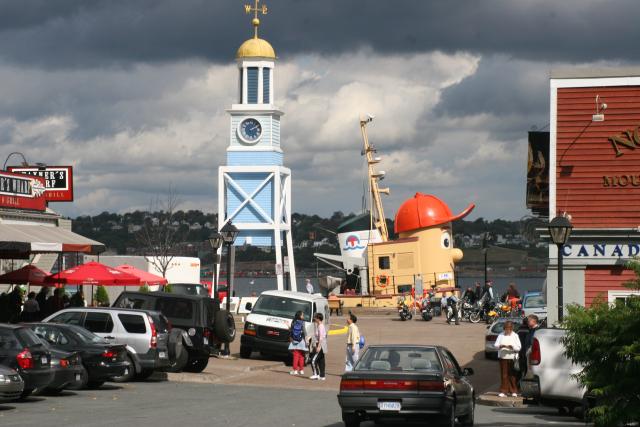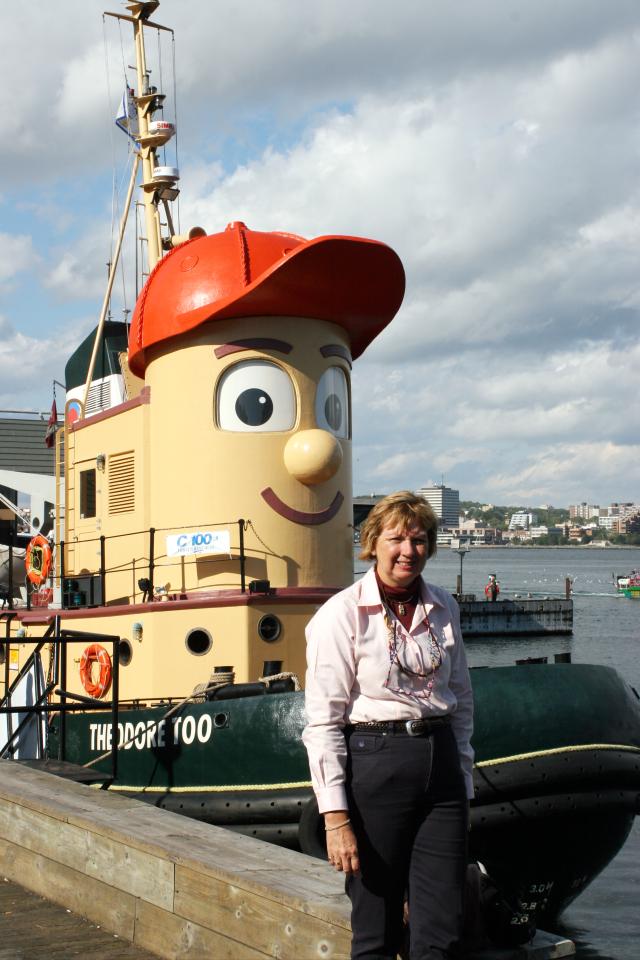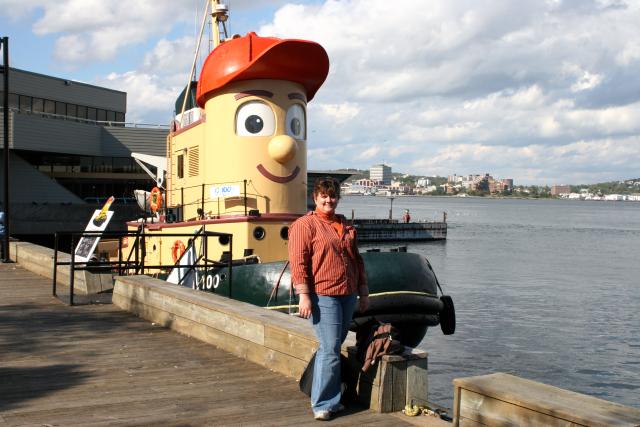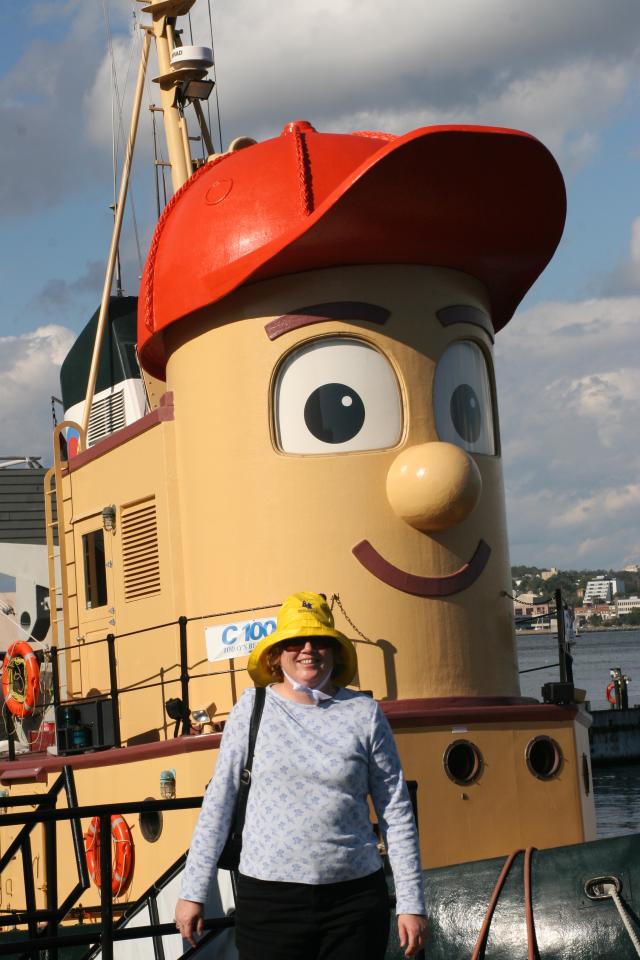 From what I now understand, they went into a cigar store, and had Cigars 101 taught to them by a very nice young man. Jackie gave me a very special Cigar for my birthday. Lucky me!

They returned to the ship and we left for Saint John: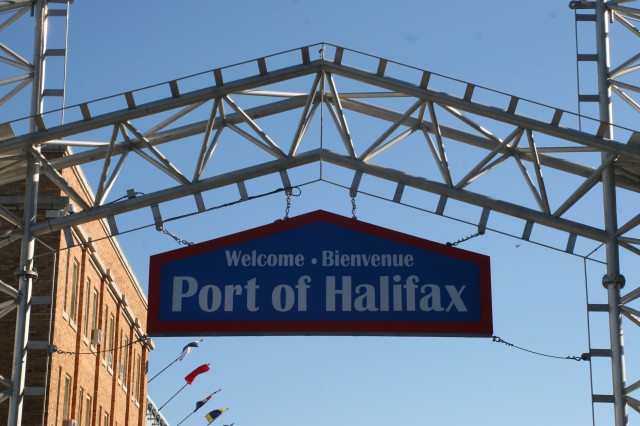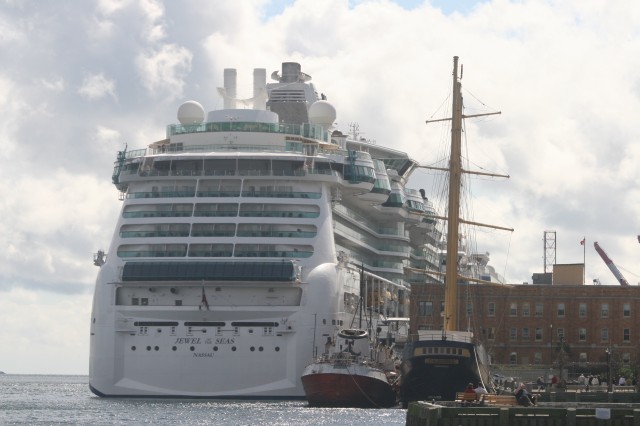 Day 5 - Saint John, New Brunswick

We arrived in Saint John around noon. We were greeted by River Valley Vettes: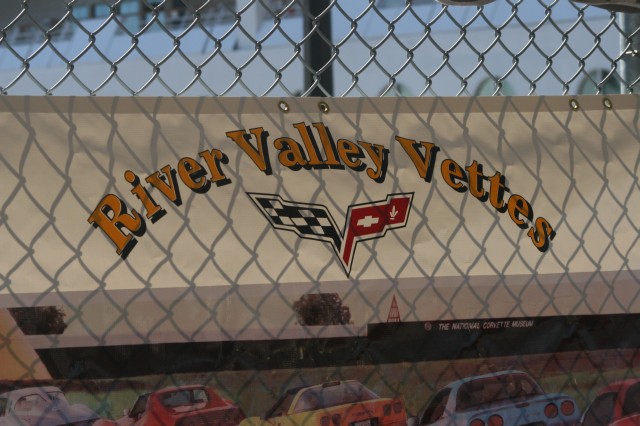 .. and the Corvette Club of Southern New Brunswick: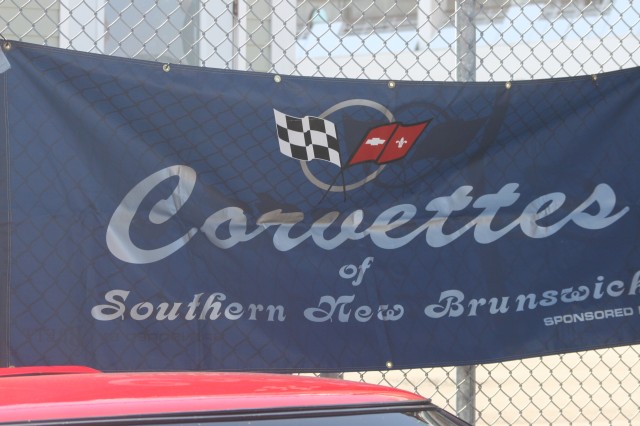 ..with about twenty-five Corvettes and their owners. What a sight to see as we pulled into port!: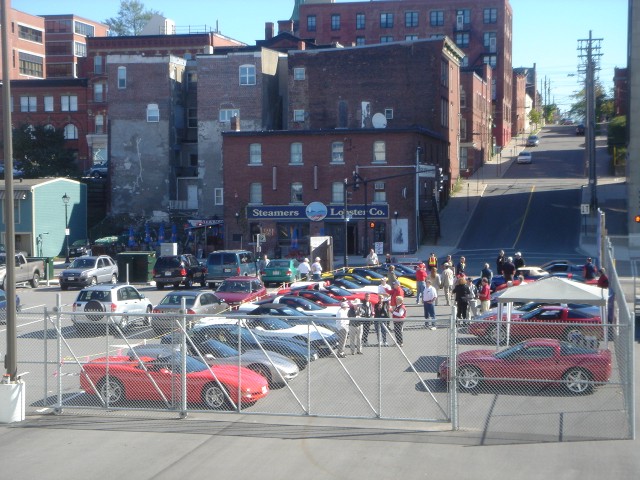 They were very friendly and gave each visitor a gift and as all Corvetters were more than willing to swap stories and Vette tales: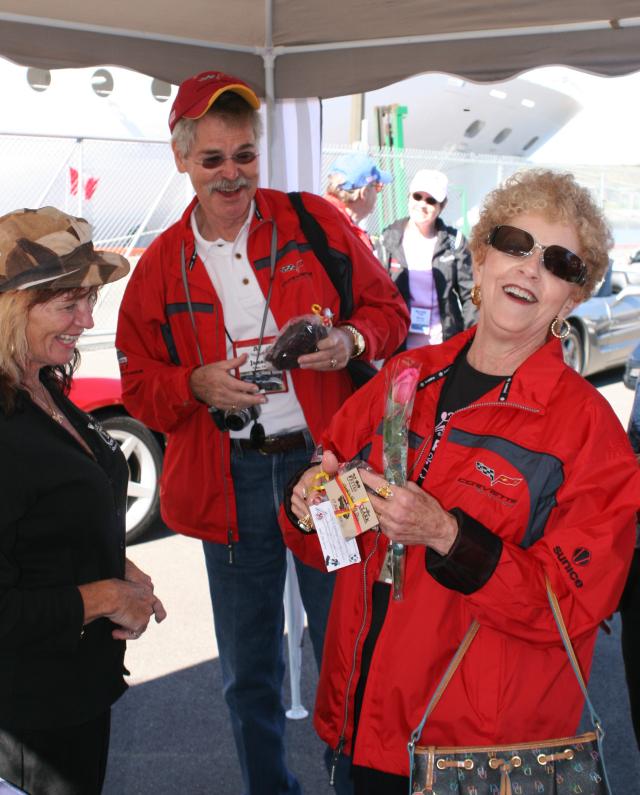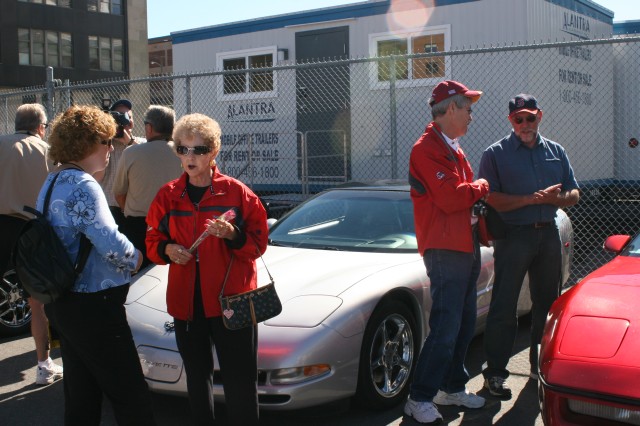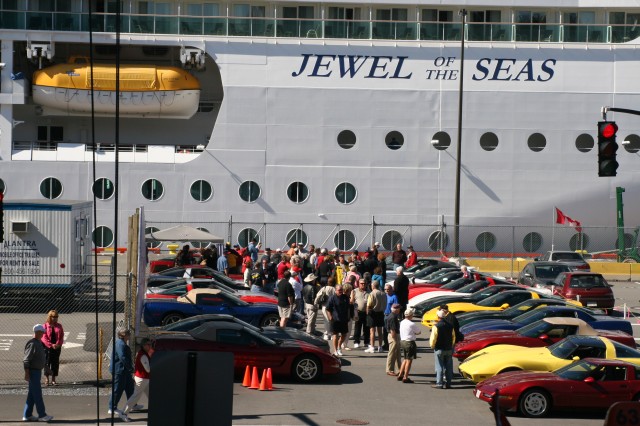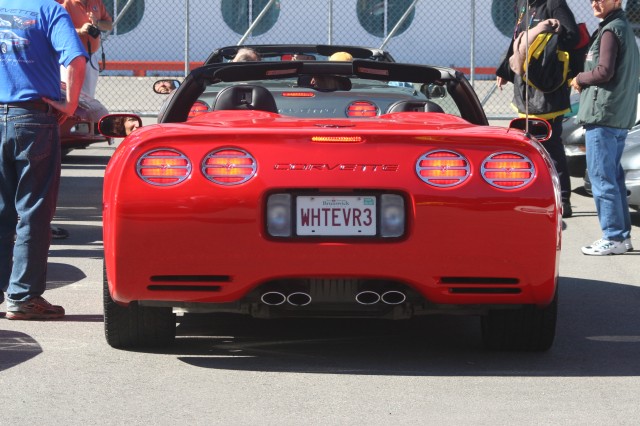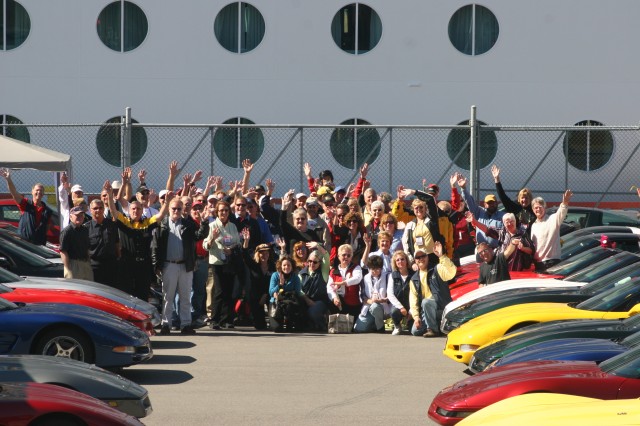 I was lucky enough to go for a ride around town with Bob Cromwell, who was very instrumental in getting all of us together: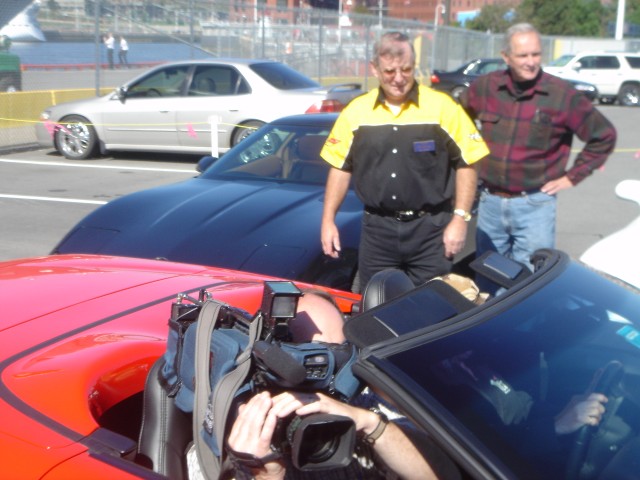 Even the local TV station went along for the ride: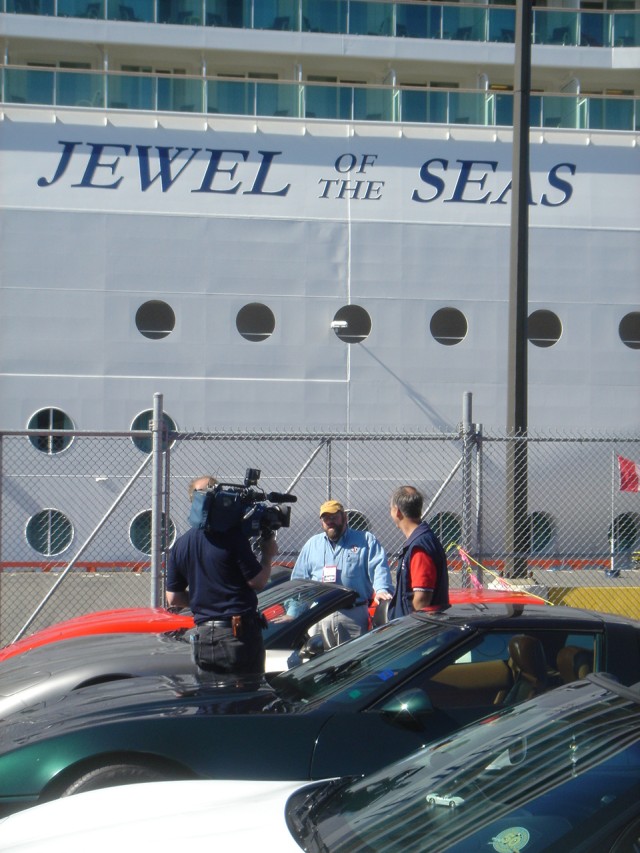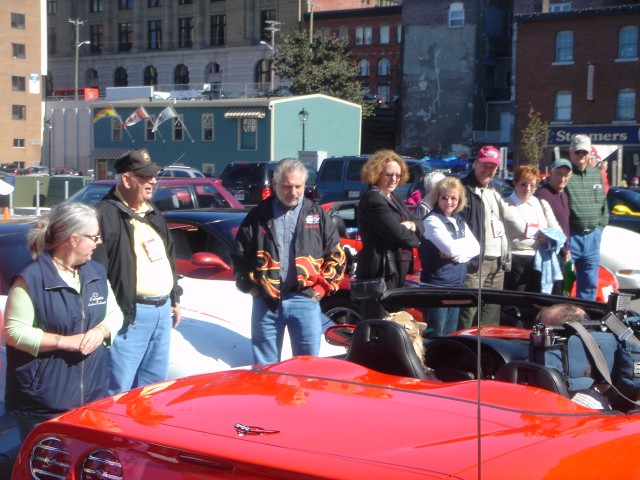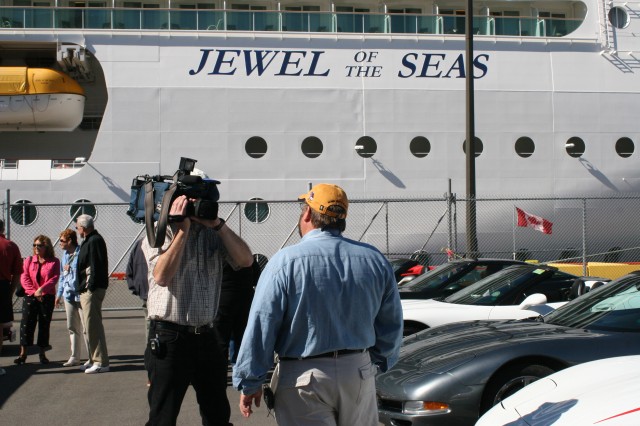 Who can forget Kelly Kelly: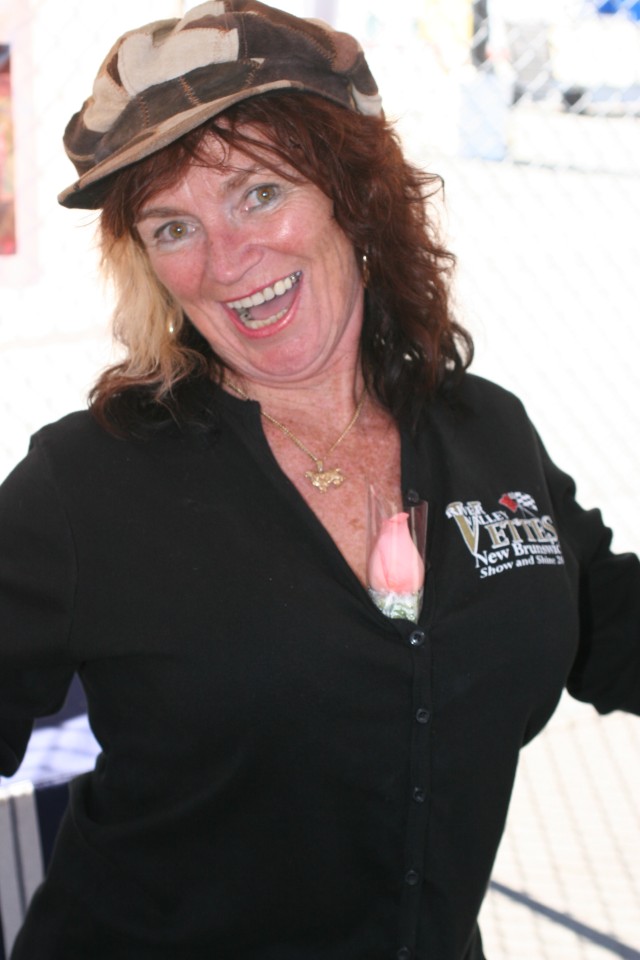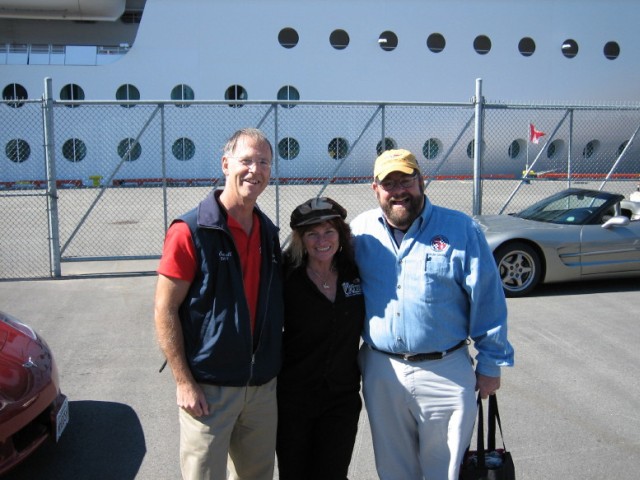 ..who was the spokesperson for the group. After time for talking, we were off to go to the Jet Boat Rides.

We did see a few characters along the way: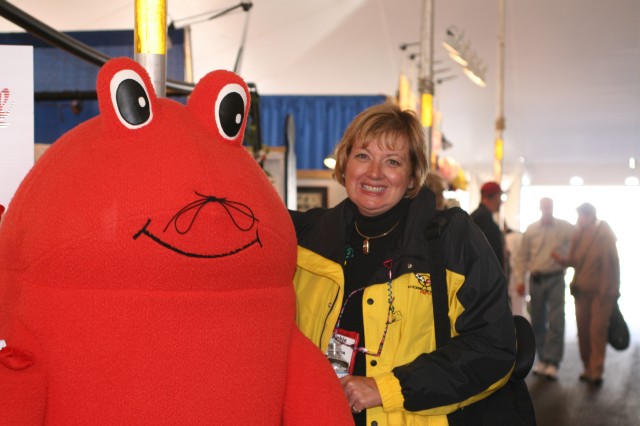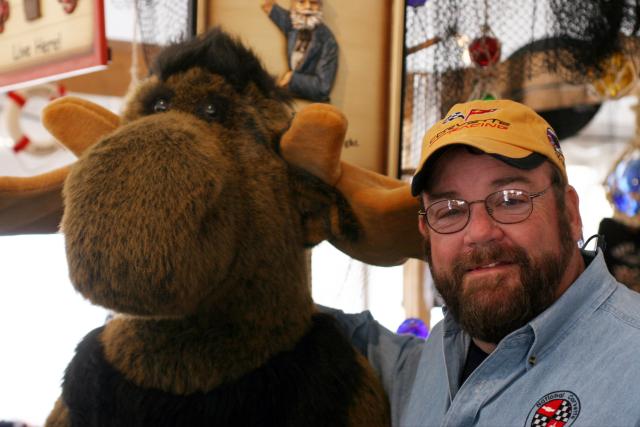 This was a ride we were not sure we wanted to do in the fall, but what a ball! We all slipped into rubber suits, which made us look like the Gorton Fisherman, and piled into the jet boat. The water was cold, but our hearts were warm and off we went. I have been on many a ride over the years on boats, and have to say this was way up on the best of list. The driver knew what to do and since he knew that we were more or less seasoned riders, it was a real blast. This place is where the river meets the lake and the tide rises and fall about twenty feet, so there are very real currents: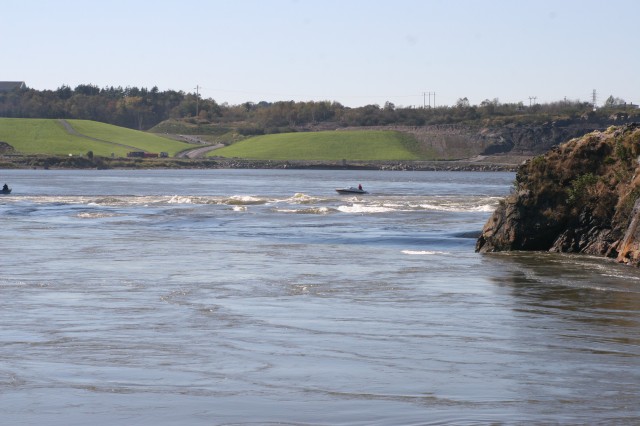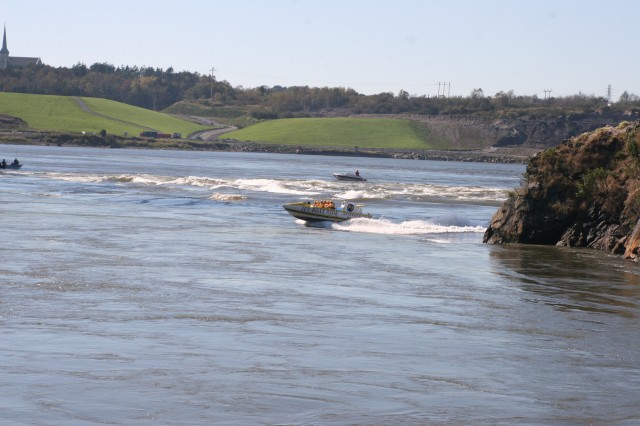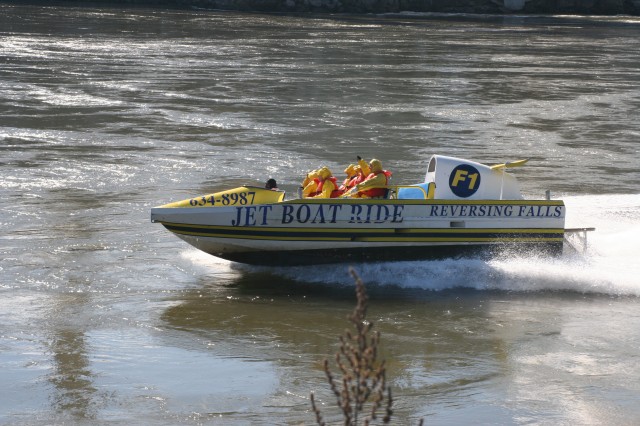 After the ride, we were given hot cocoa and lobster sandwiches to wind down. I would highly recommend this if ever you find yourself in Saint John's. It was then off back to the ship and the trip to Portland, Maine. Thanks again to all the Canadian Corvette people for a great time!

Day 6 - At sea

This was my big day! It was my birthday and part of the reason for the trip. First of all I opened my cigar:

It started off at breakfast with my birthday muffin:

..and went on all day. The next item on the agenda was the NCM Corvette Races in the disco lounge here is the happy NCM group:

Bobby Jo introduced the birthday people for the next few days:

..there was even time to dance a little bit:

All had a great time whether drivers or watchers:

Here are the lucky winners!

After that we went to watch Darrel and Gary conquer "The Wall":

It was then off to our room to get ready for dinner. As we walked along the corridor, we saw our door decorated for the occasion:

Thanks, Jackie.

We decided to eat in the Chops Grill for dinner and had invited a few of the other passengers to join us. The dinner was delightful and over too soon:

Again, I would like to thank all who dined with us and of course most of all, my lovely wife, Jackie. Without her this would have been just another cruise.

We then went to the Safari Club for the first round of the Karaoke Superstar Search. Bobby Jo, Darrel, and Sarah all made the finals:

Alas it was time to end this beautiful day, so off we went to our stateroom.

Day 7 - Portland, Maine

We woke up finding the ship moored in Portland and after the mandatory customs inspection and declaration; it was off to visit the town.

We started off the day by giving my birthday crown to Debbie, since today was her day:

It was then on to breakfast and to tour the local sights. We managed to see a few lighthouses, even though the weather did not cooperate:

You can even see President Bush's home in the fog:

After a great if damp day, it was off to the ship to pack our bags, leave them outside our door and then dinner. Since our table had been at Chops the night before, the Chief Waiter made arraignments to save lobster tails for us to go along with dinner. After dinner, we went to the farewell show.

Day 8 - Back in Boston

We found our wonderful journey coming to an end and this was the time to say "Good-Bye" to our fellow travelers. It was also time for Jackie & me to say "Good-Bye" to our close friends, Gary and Debbie and with a bit of sadness to our daughter, Sarah. It would not have been a birthday without her along and I have to admit that I miss her when she is back at work.

This was a wonderful birthday week for me and I would again like to thank all of my friends who came along. Of course I have to thank Sarah for surprising me by coming along. She always makes whatever we do the much more special. Also, where would many of my pictures come from?

"Love'ya Punks."

Jake, how can I express in words the Love and Thanks I have for you. Not only for the wonderful birthday, all the planning and inviting our friends along, but I have to say all you do each and every day deserves my "THANKS" along with all the love I feel for you each and every day:

"YOU'RE STILL THE ONE!!!!!!!!"

---

Back to our Main Page..