Club Corvette of Connecticut Moroso Show 2007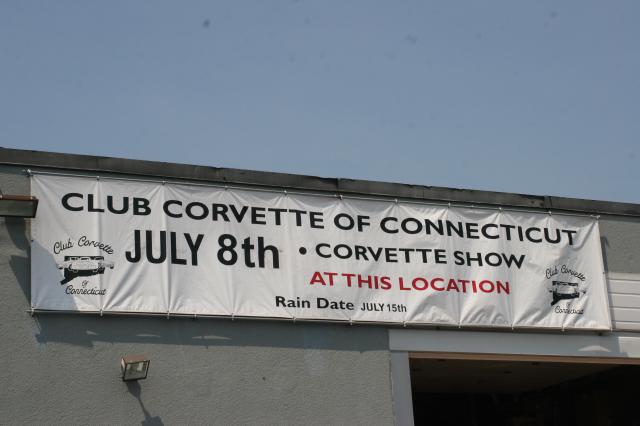 They had asked me to please attend and perhaps help them out. Well, my family and I were treated like royalty and I helped hand out the trophies. As you can see, there were very many trophies to be given out: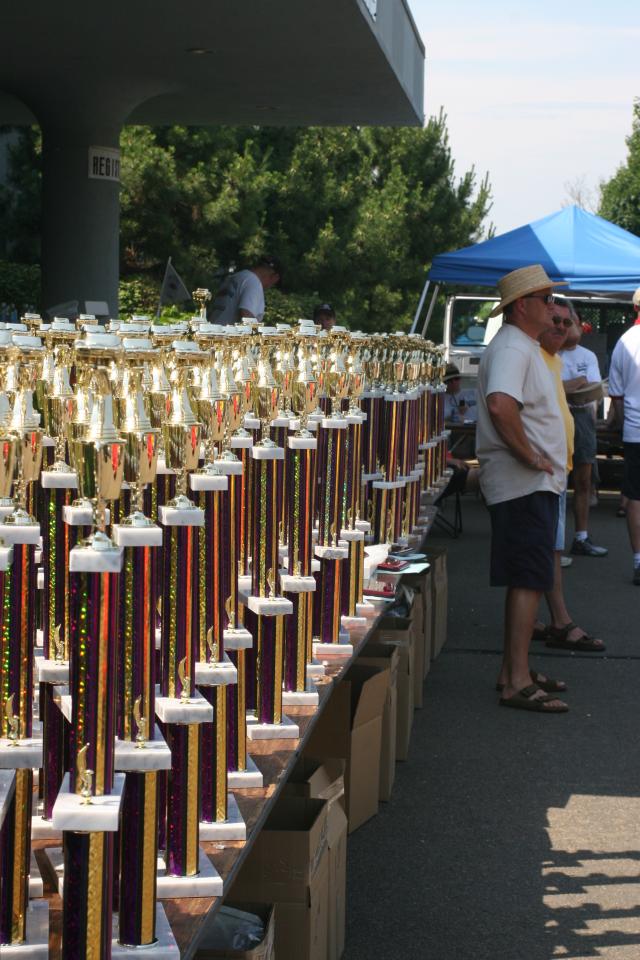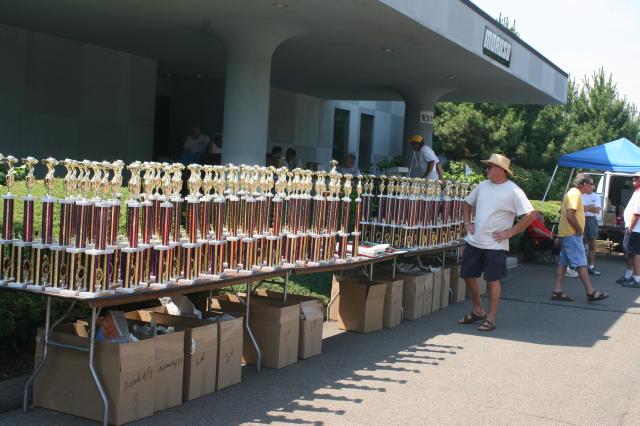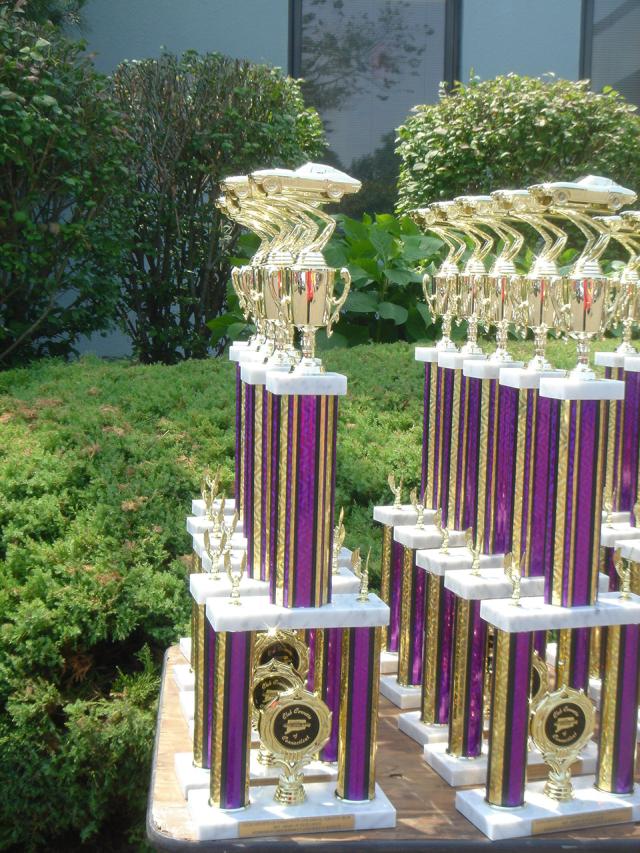 We were given a golf cart to drive and even were asked to stay for a barbeque after the show!

Let me start at the beginning. Callaway Cars had their C6 Supercharged Corvette at the corral the days before and I mentioned that Jackie & I had flown up and were "vette-less" for the show. Well, they graciously offered the car for me to bring and park at the show: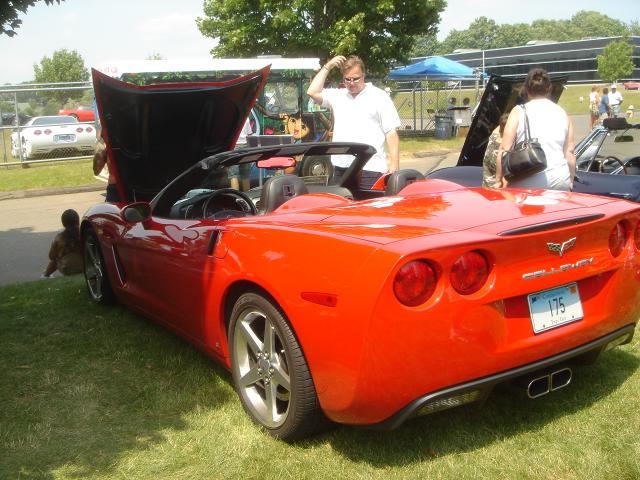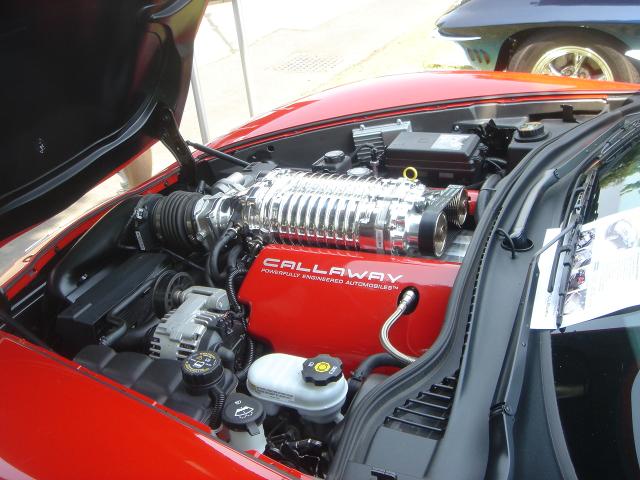 If you really want me to tell you about it, please email and I will let you know. All I can say is "WOW!!! "Thanks again, Mike". I know I had a ball. And I would highly recommend the modifications.

As each car arrived, they were inspected for the class they should participate in and then directed to the proper parking spots: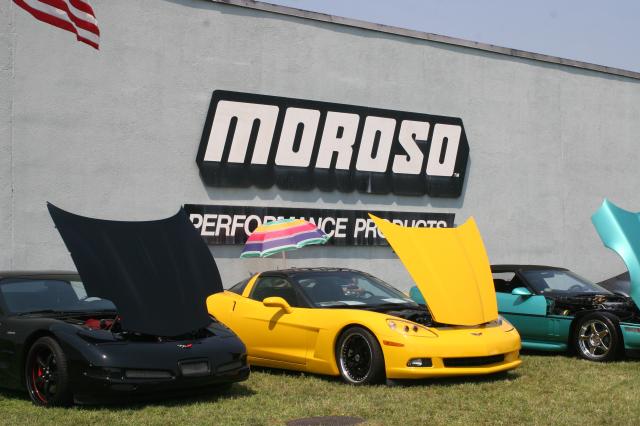 There were vendors around back and a food vendor was very convenient. The food was good and the drinks were very cold.

The club had made arraignments for a plant tour of Moroso and that was very enlightening. The owner and President of the company, Rick Moroso was on hand to answer questions and show off a few of his "Toys":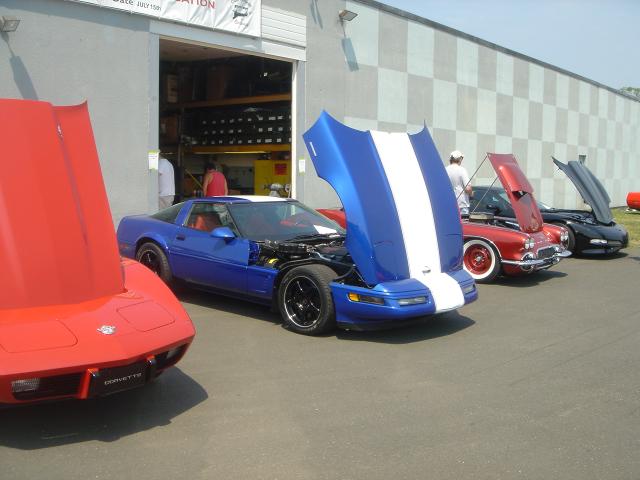 How about that '62 that was his Dad's?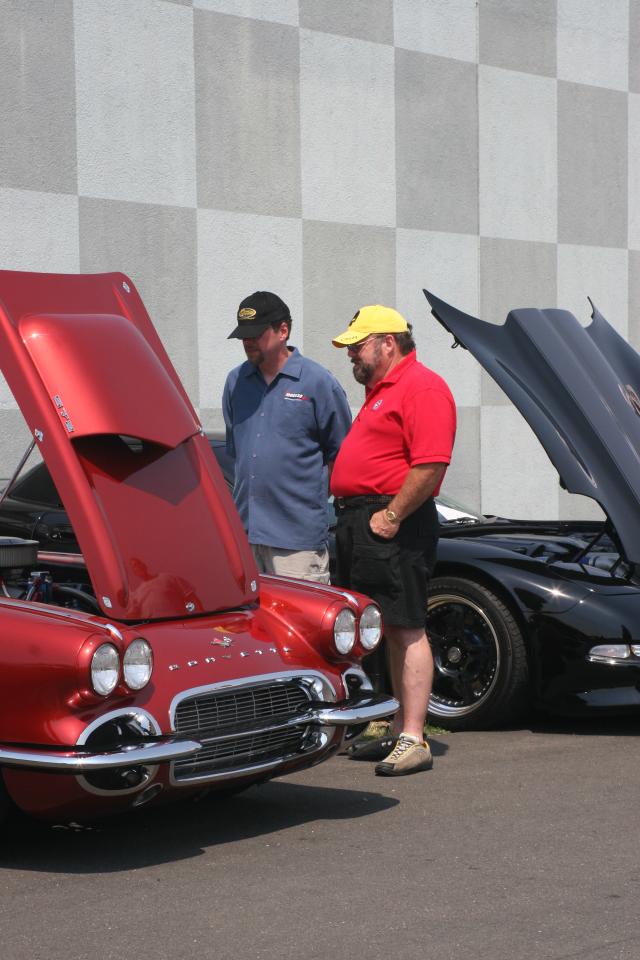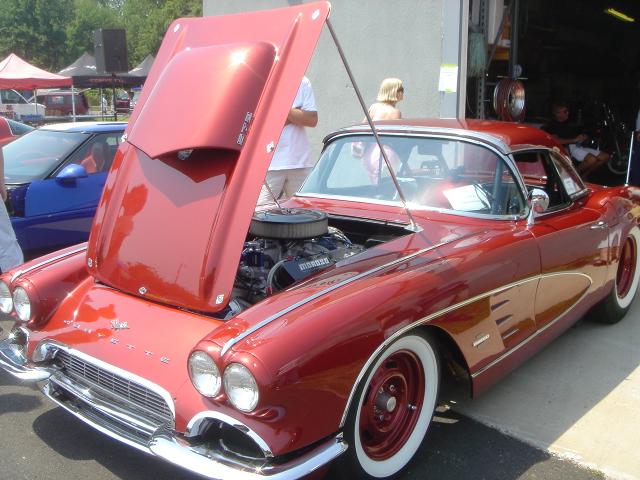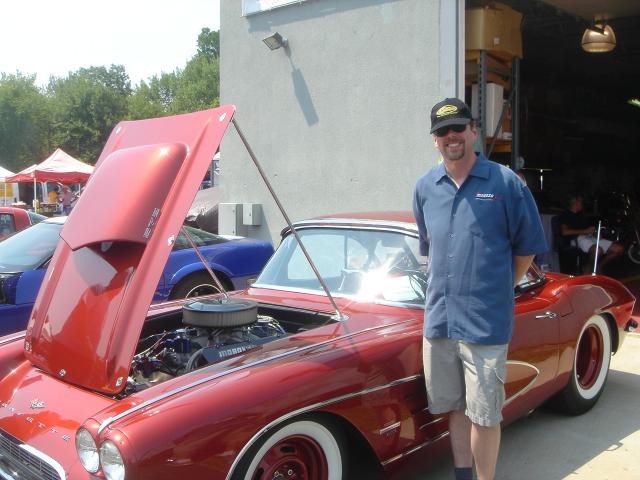 Anyone who has been involved with cars and racing will remember Miss HURST; well here is the car she was photographed on and the end result: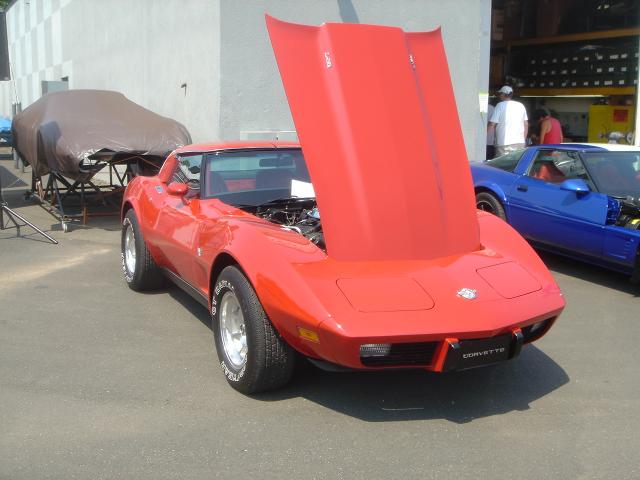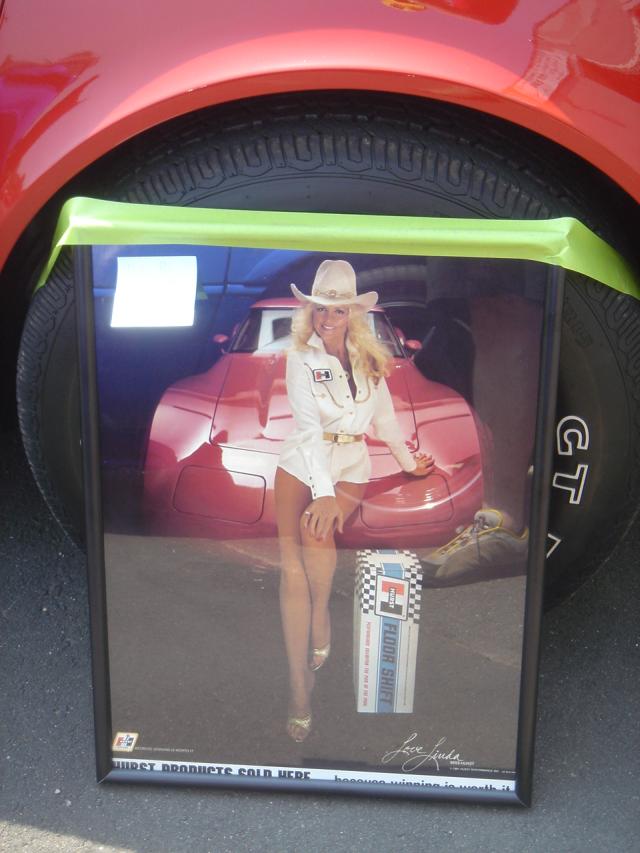 I got to see many great cars and was glad that I did not have to pick any of them. The club uses a very comprehensive system to judge the entrants. I heard that many other shows use their sheets for a basis for judging. I have to say that northeastern Corvettes are very well cared for and in mint shape. I can understand, since they can only be used a few months of the year and the rest of the time it's clean, wax, etc.: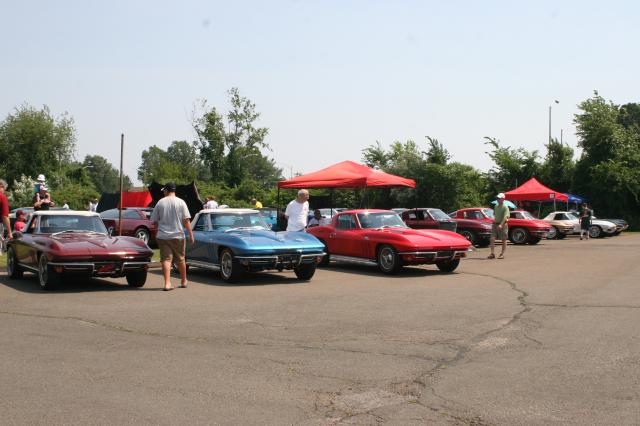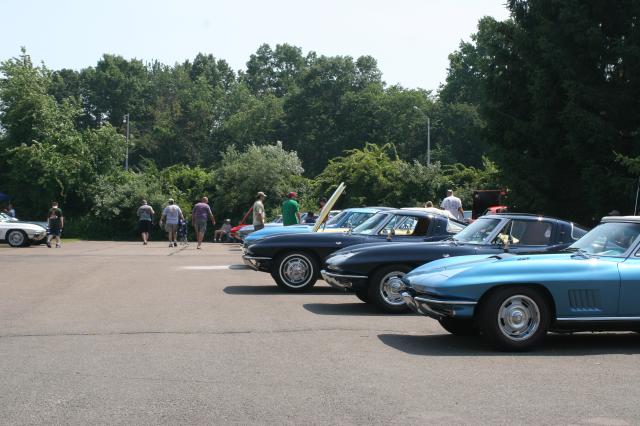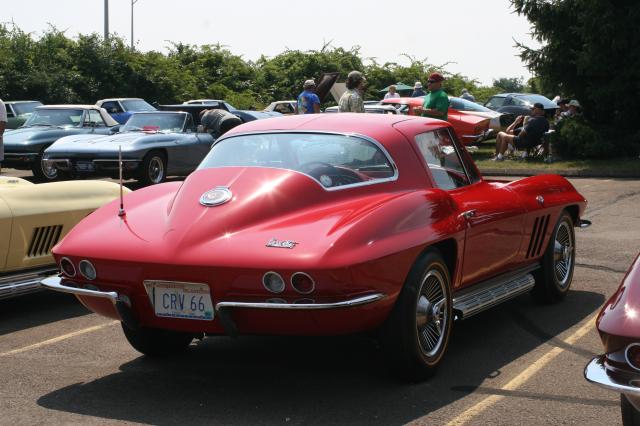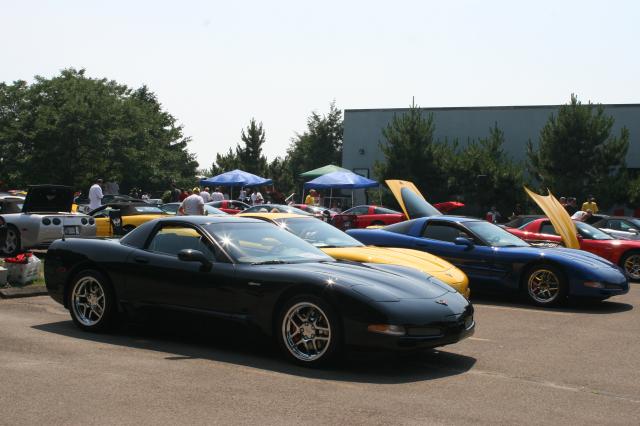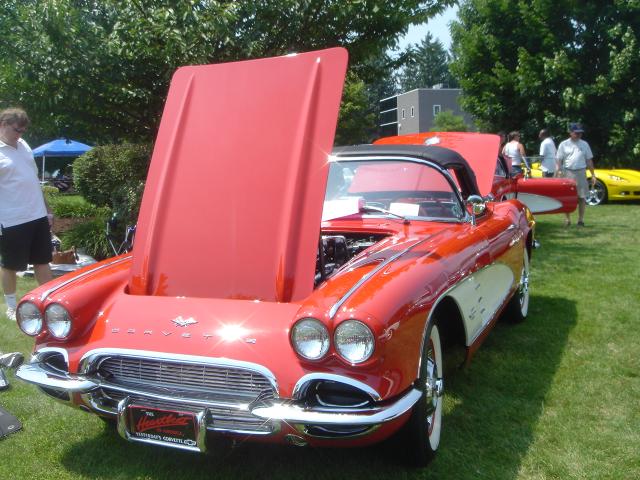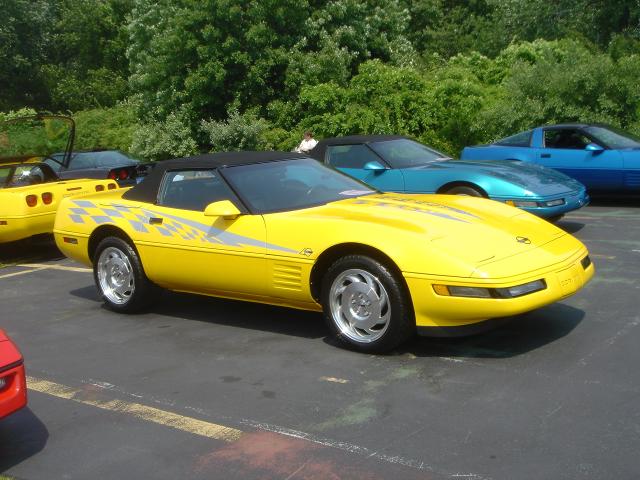 I wonder who else has a 2004 Commemorative Z06?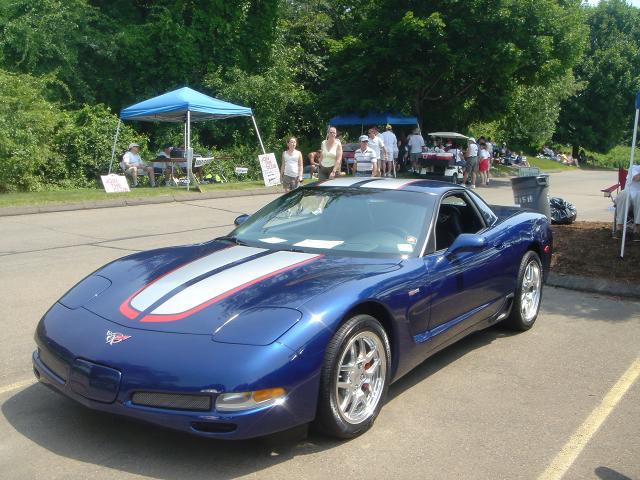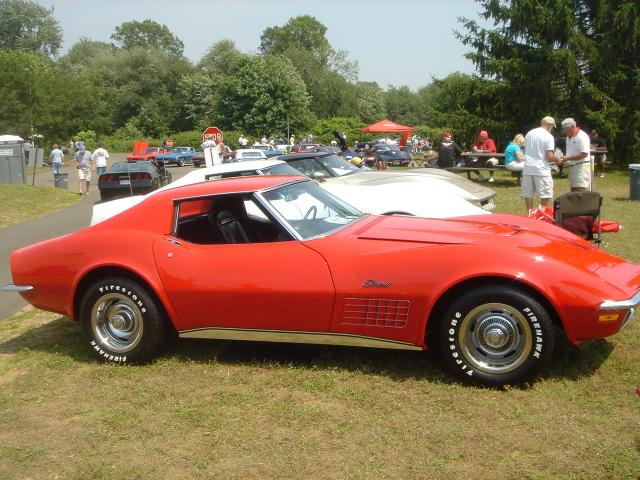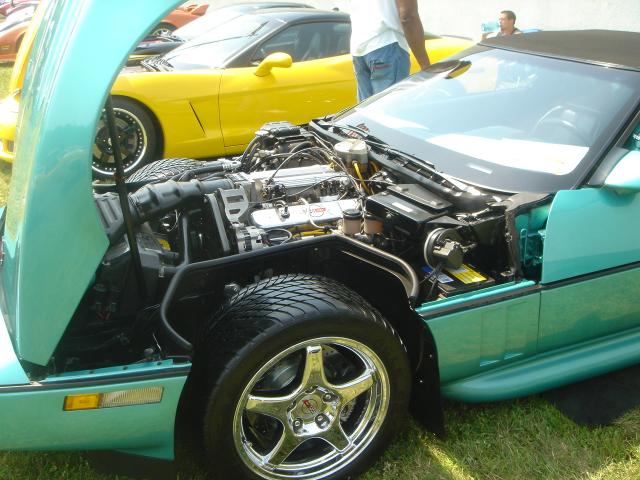 Here is Randy Flock's award winning 1966 Coupe: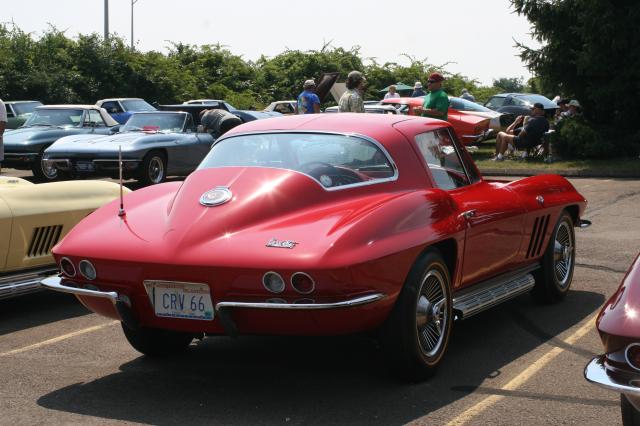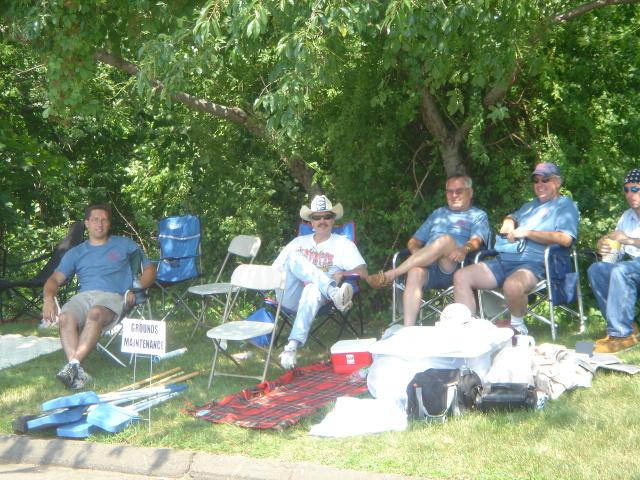 It was quite an honor to take part in this show and I did hand out all the trophies. First of all I received a few instructions from the President of the club, Jack: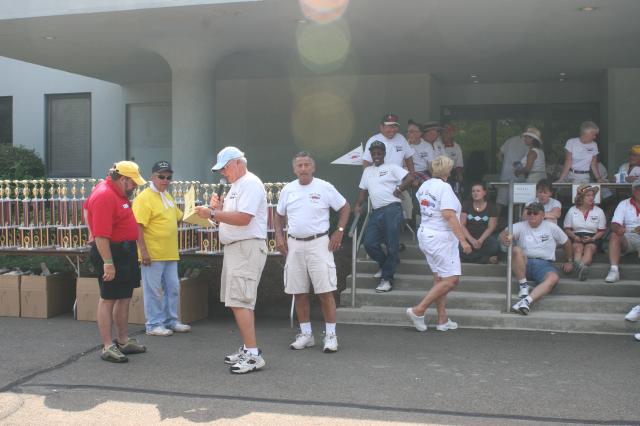 Then, under the watchful eye of my lovely wife, Jackie,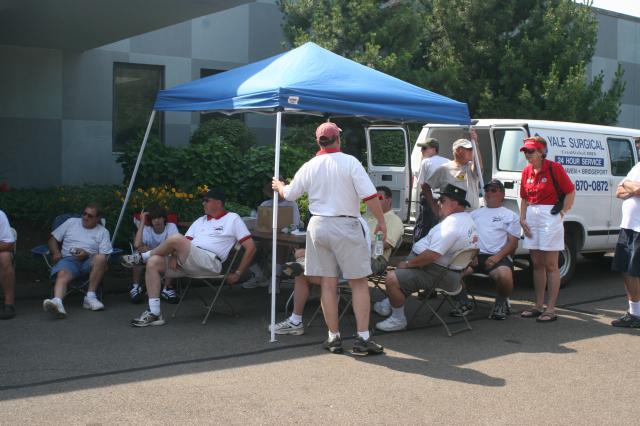 ..I got down to business: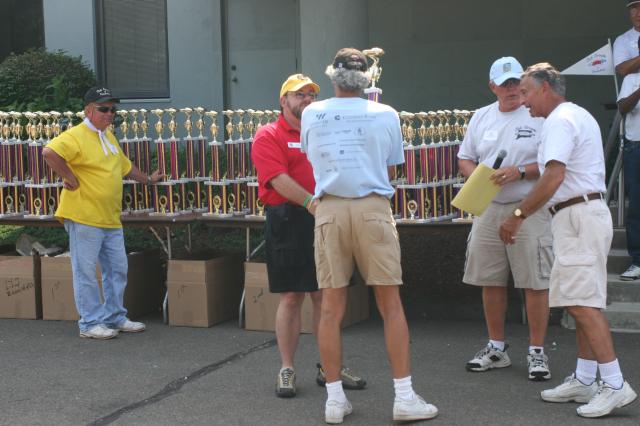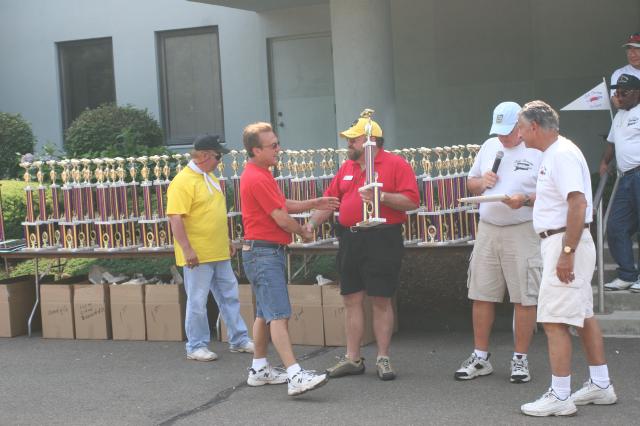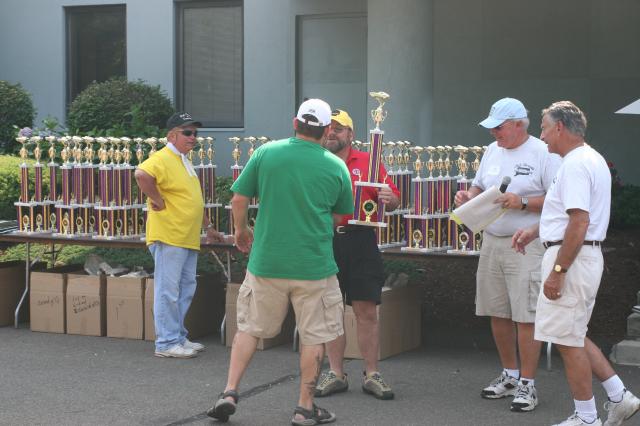 There was even a plaque for the best vanity license plate: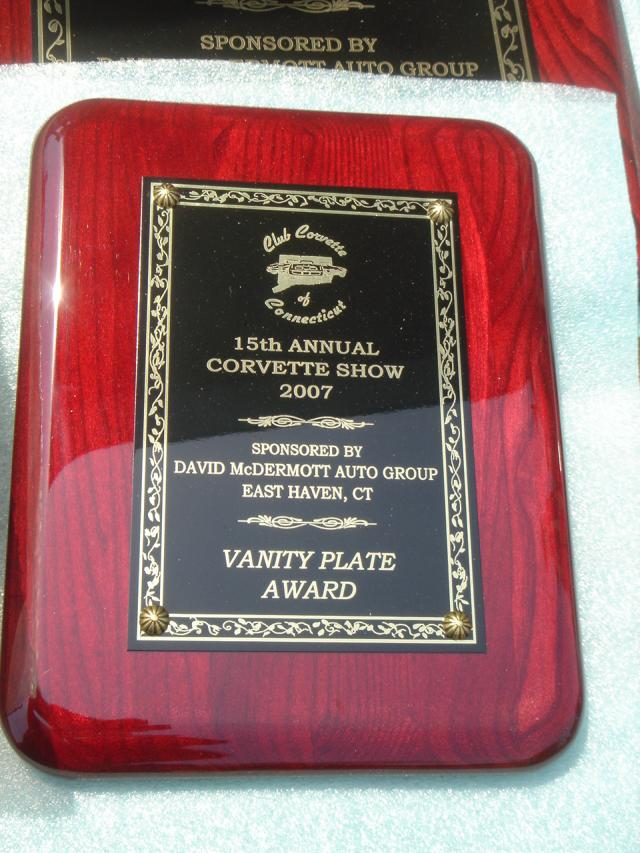 Here are a couple of examples: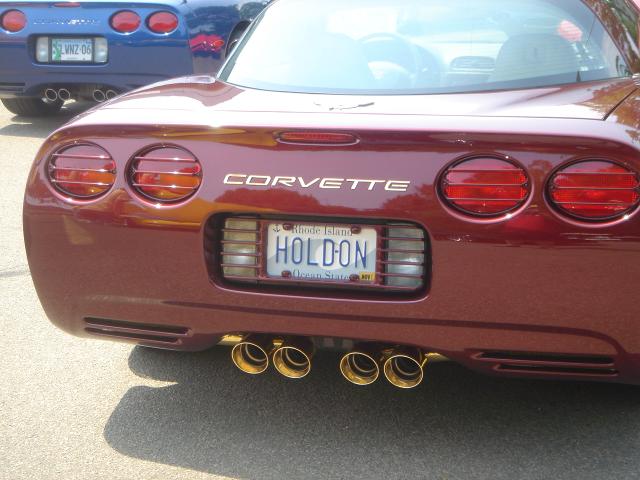 How cool is that?

This "bumper baby" seemed to have some sort of message for the crowd: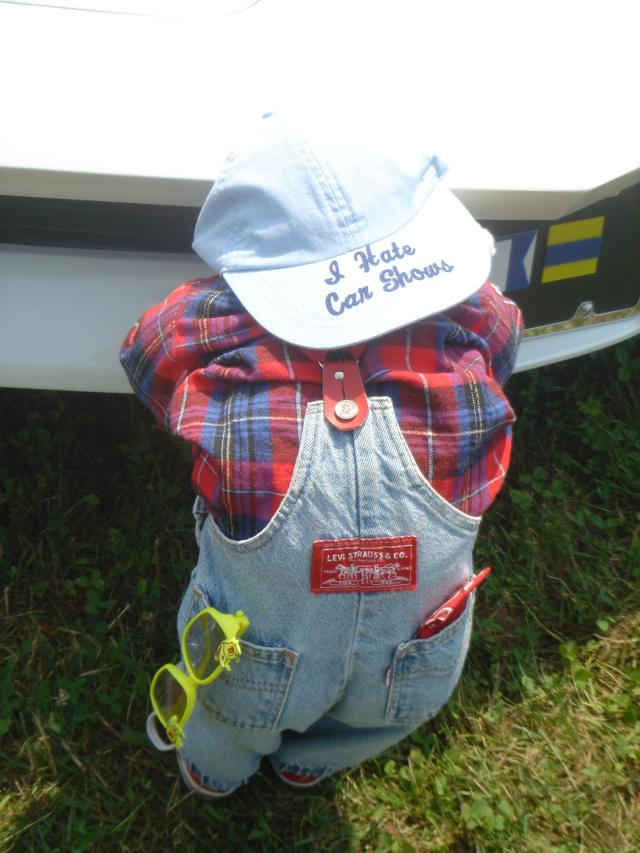 Here is one of my Lime Rock volunteers, member of Club Corvette, a fellow Lot Lizard and friend Georgie aka "Adventure Boy" aka "The Yankee Hoot" with his friend Valerie: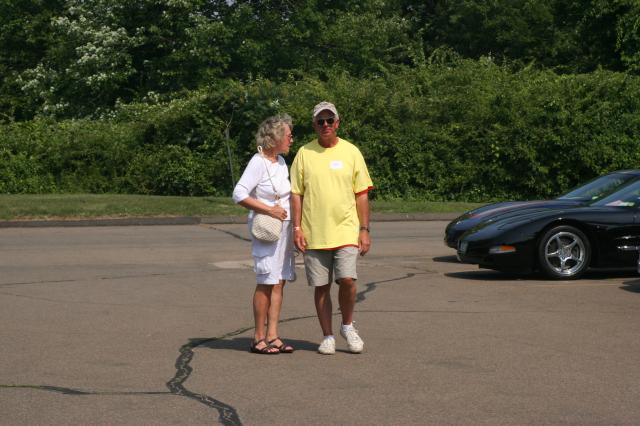 Again "Thank You All" from Club Corvette of Connecticut for a great time. Perhaps we will see you again next year.
---
Back to our Main Page..