Audra's Graduation
On Saturday, May, 5, 2007 Jackie's niece, Audra graduated from Stetson University with a Bachelor of Business Administration degree at 9:00a: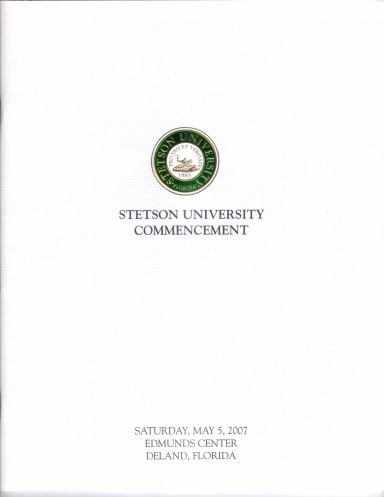 That meant that the visitors had to rise and shine early to get a place to sit and watch the ceremony. Normally that would not have been a problem, but all of us arrived the day before and went out for dinner and a few: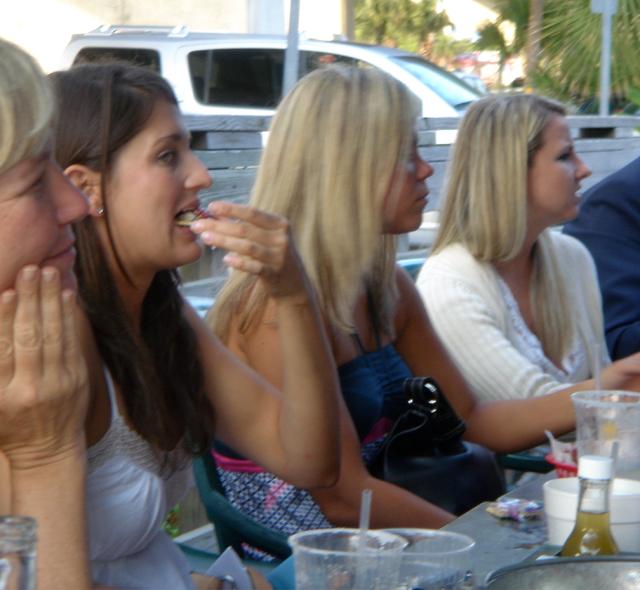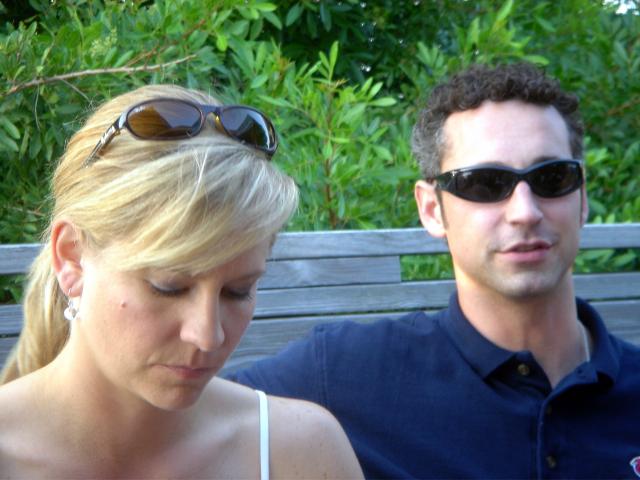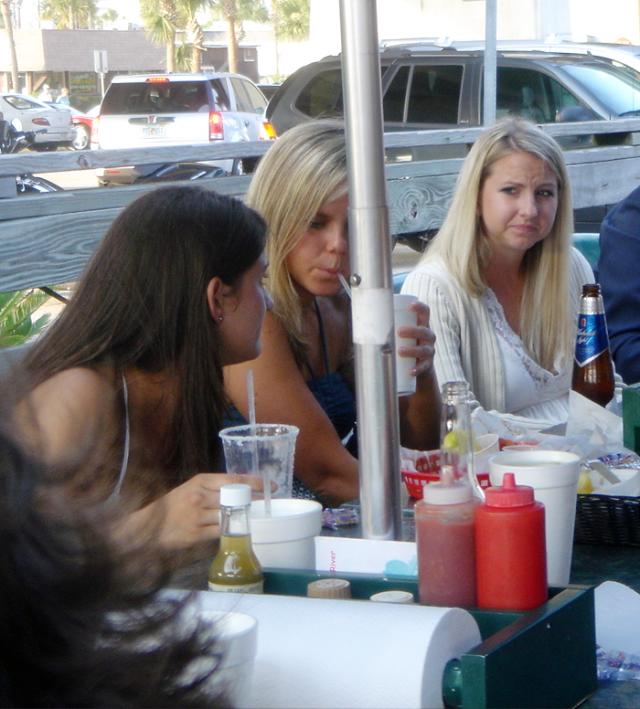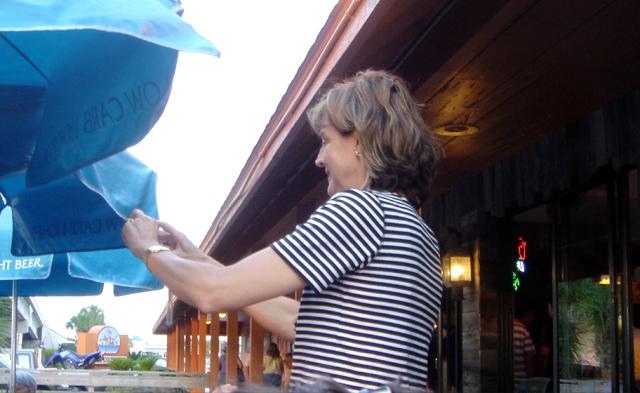 Notice Lauren getting her own memories. The graduate and her friends left in a limo for a little fun before the graduation: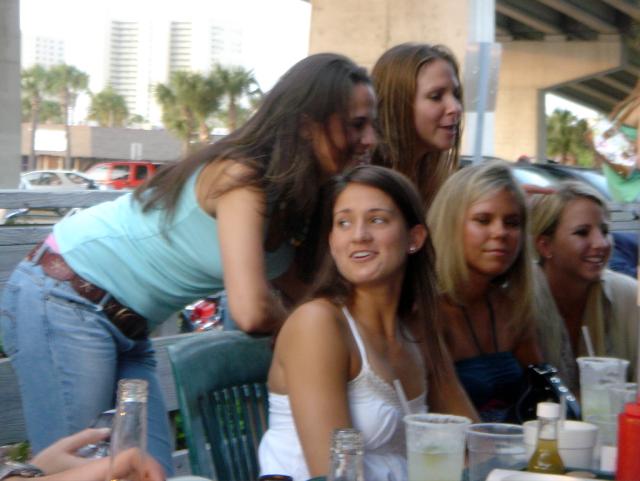 It would be OK since the girls would save us seats since they were close to the Edmunds Center. Well, that sounded good, but in reality we were lucky that we got up early and found our own place: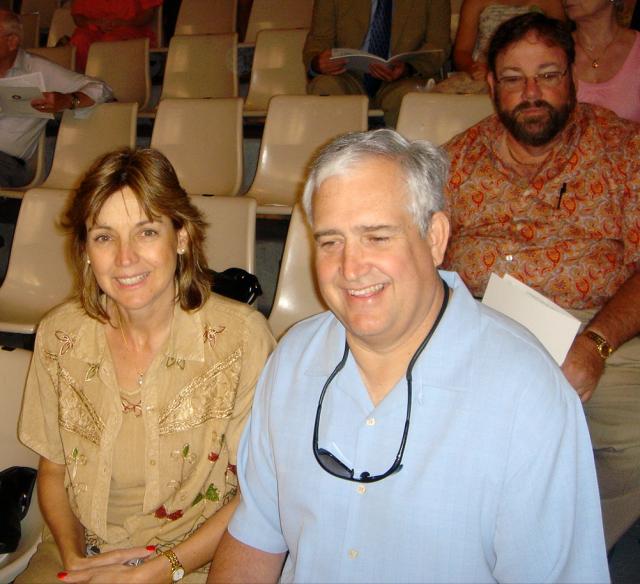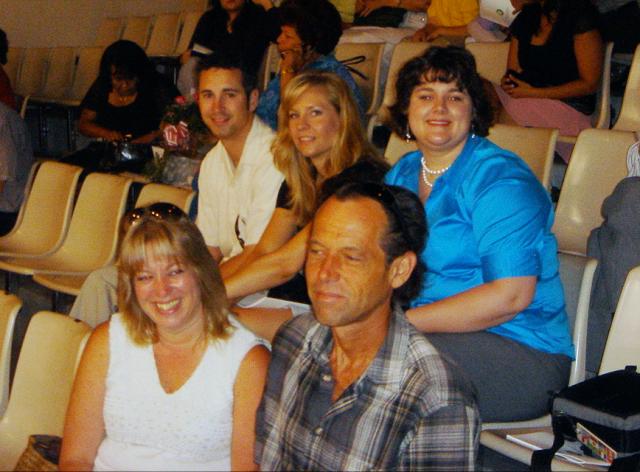 As you can see the girls were a little late and really tired: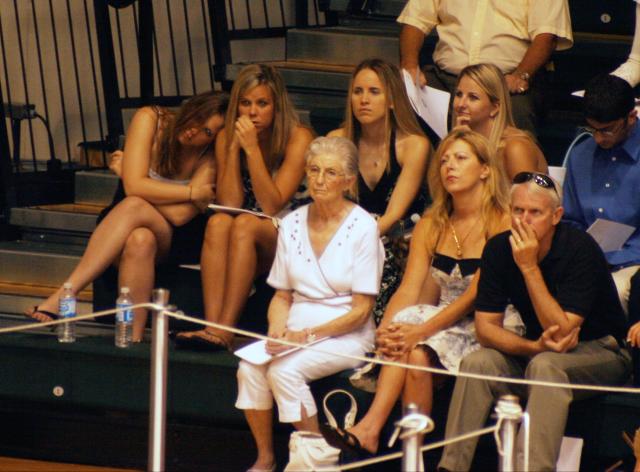 The older people went to the bar in the hotel and even Sarah and Johnny did a little Karaoke together: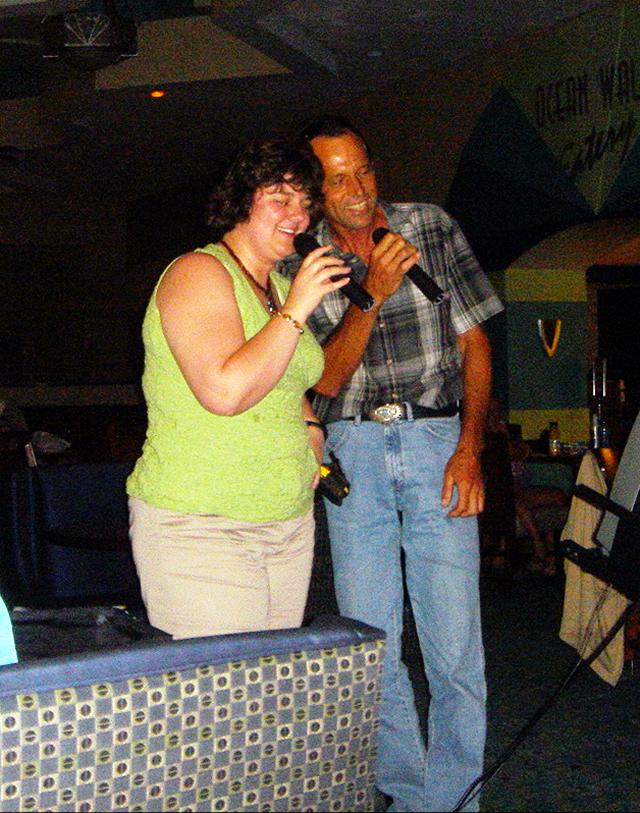 The next day started off with this beautiful sunrise: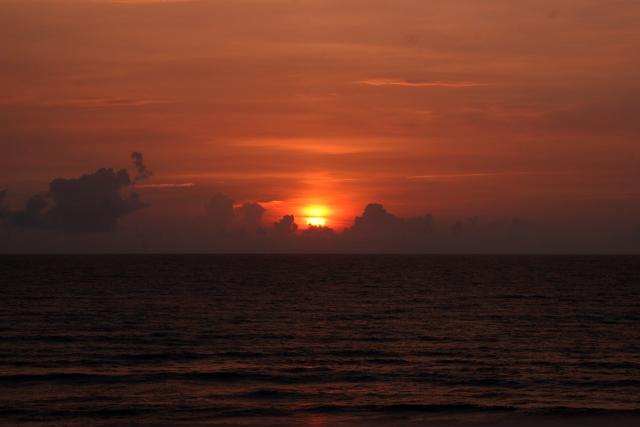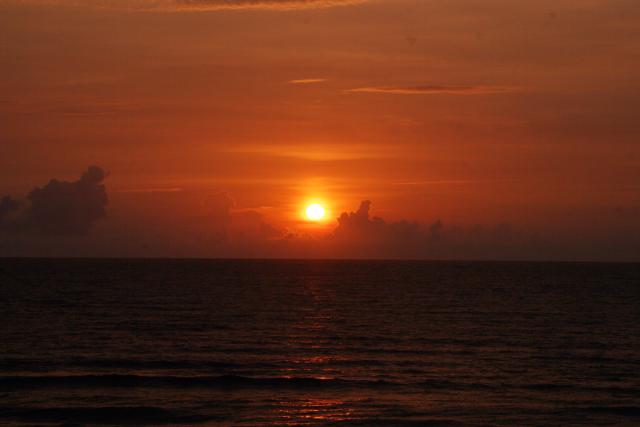 .. and foretold the events to come.

The festivities started on time and were really impressive. As you can see, Audra had her own style of mortar board hat: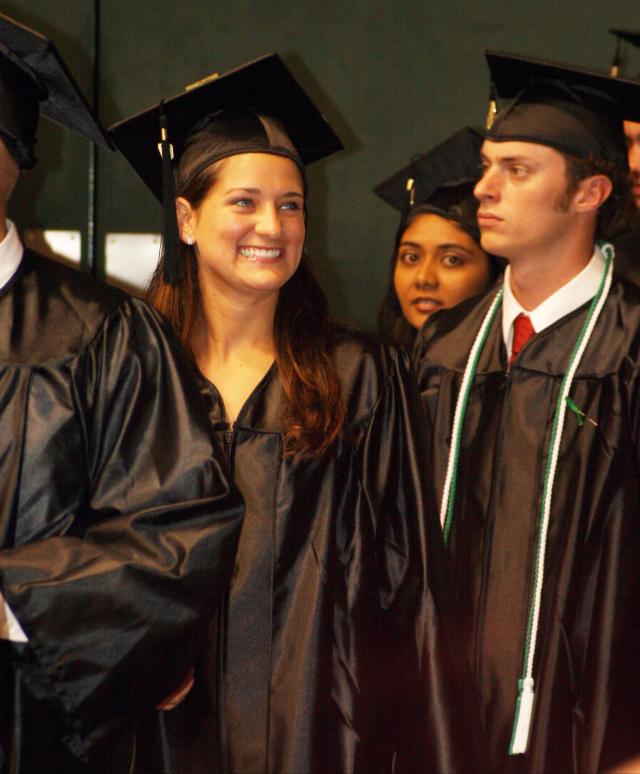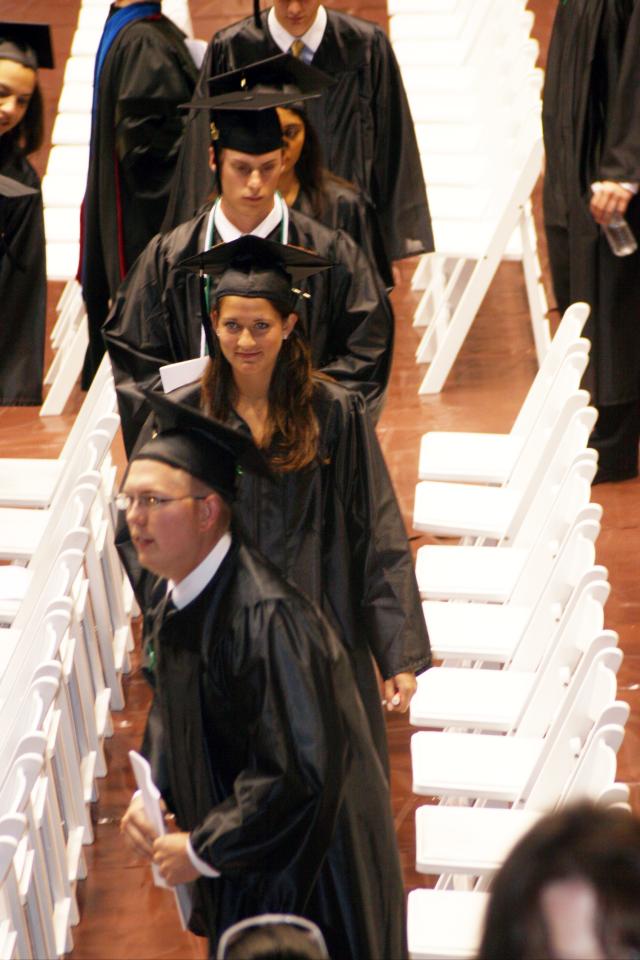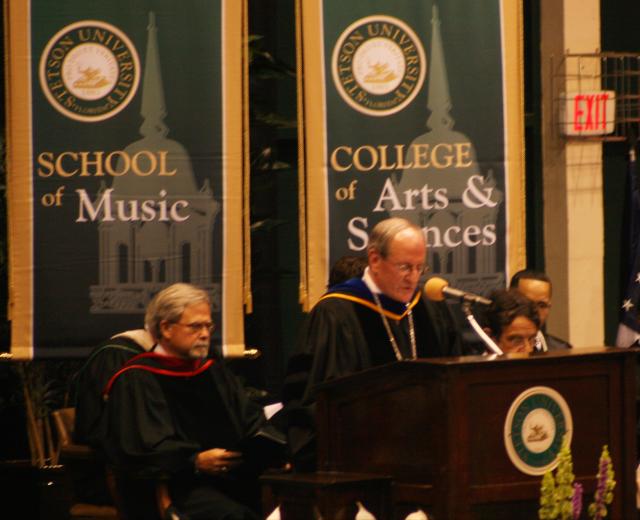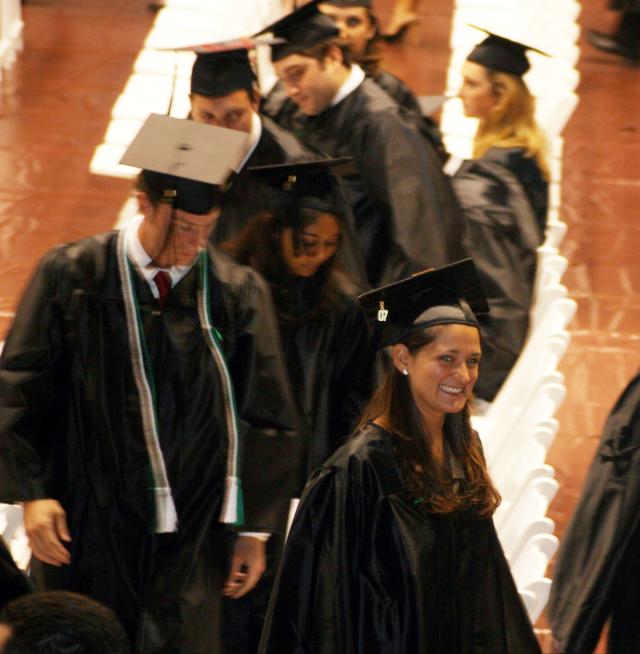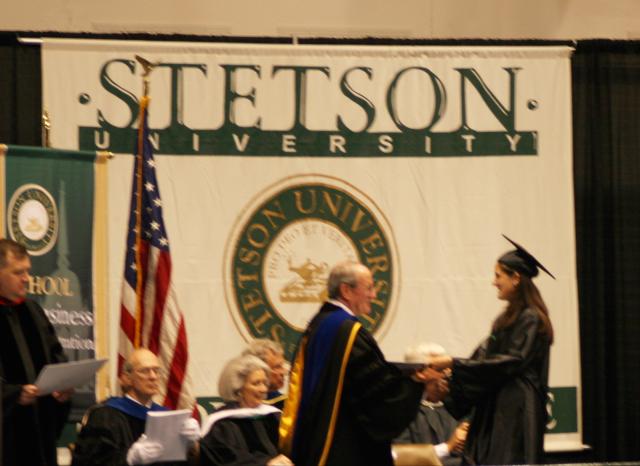 The number 16 was her soccer number and the arrow was for her sorority. All of the family was very proud of her and as you can see, Dad was almost brought to tears: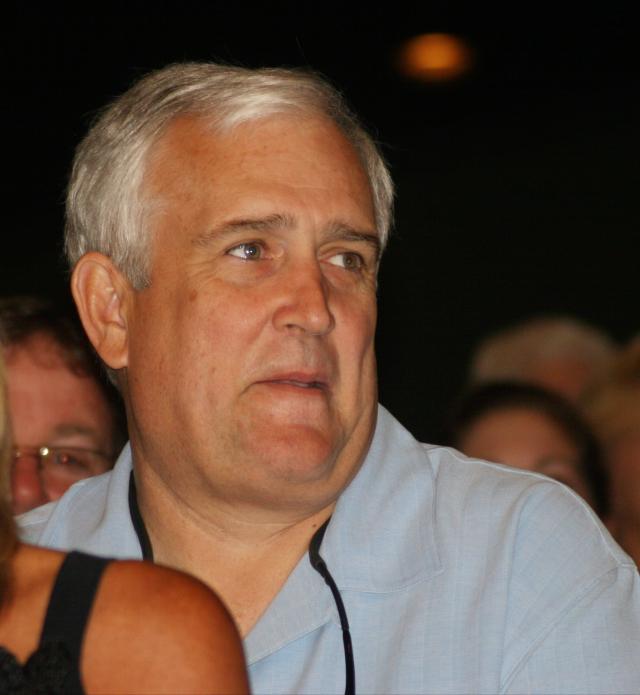 It was fun to have three of the Burney family together and all had fun: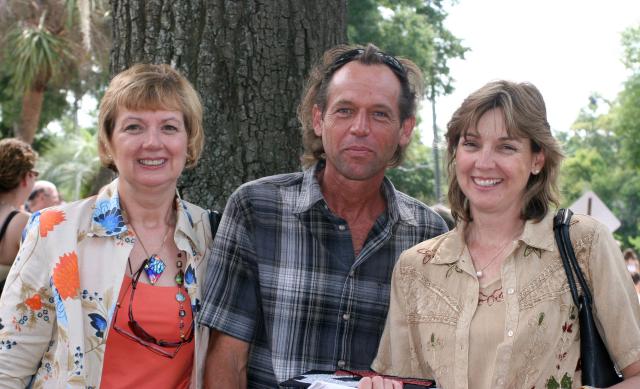 We also had Ryan and Becky, Jackie's older sister's daughter along with us: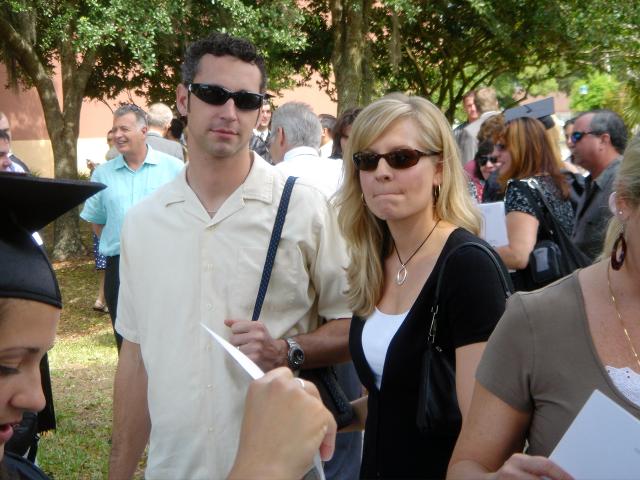 Outside we all got a chance to congratulate the grad: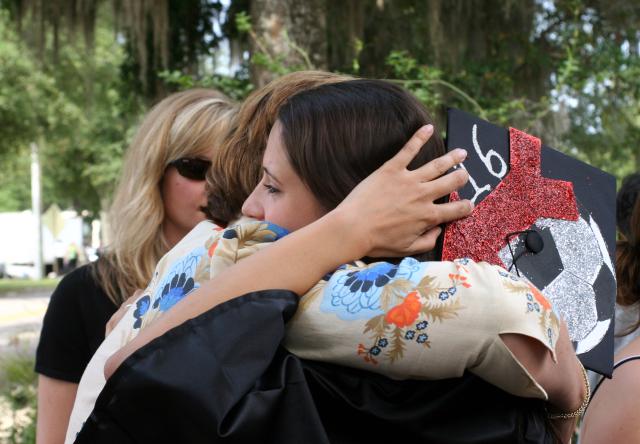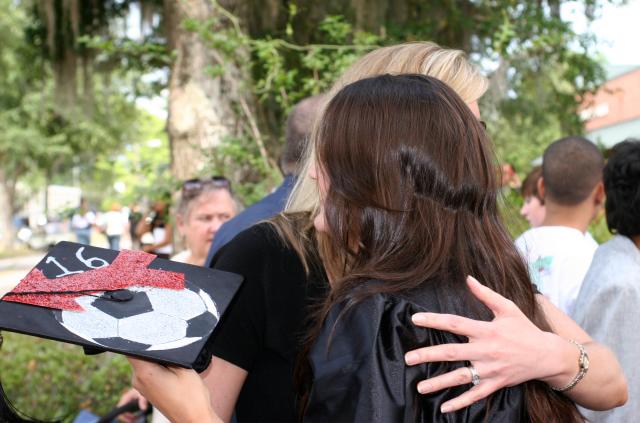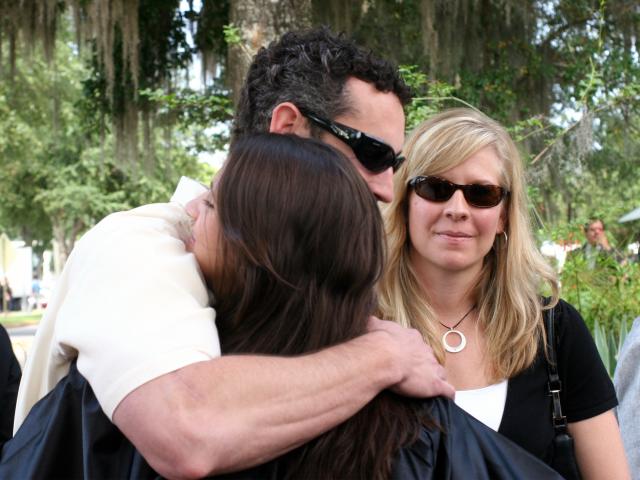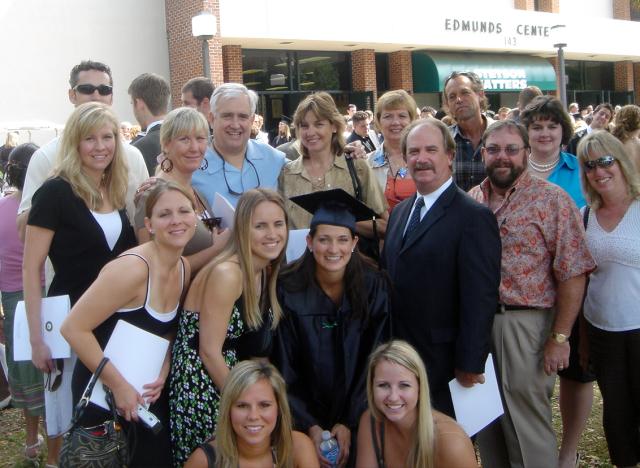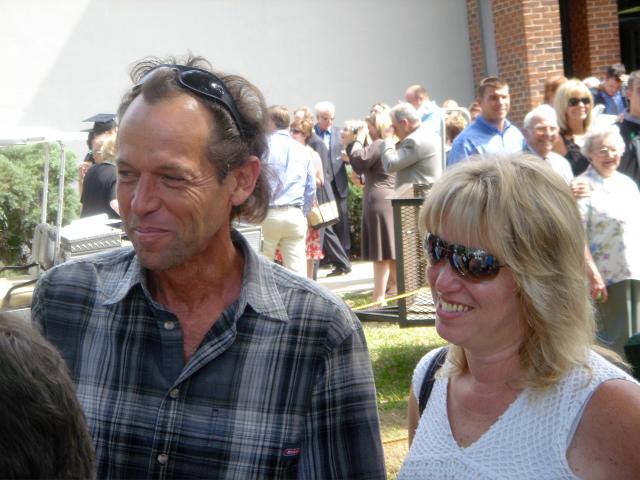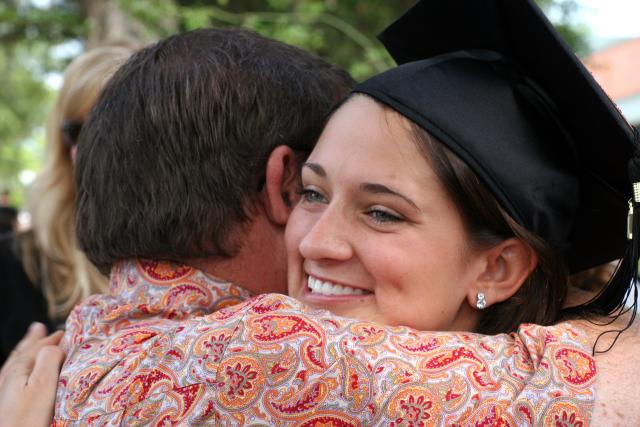 Mom and Dad were as proud as could be: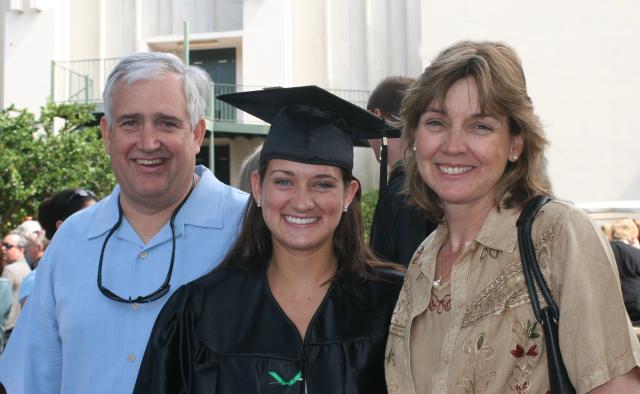 The girls even looked like they woke up a bit: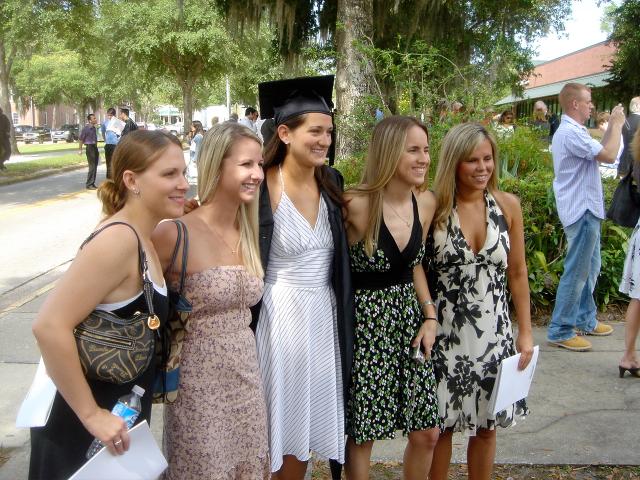 Notice how Audra wanted to prove to all that "She did it!":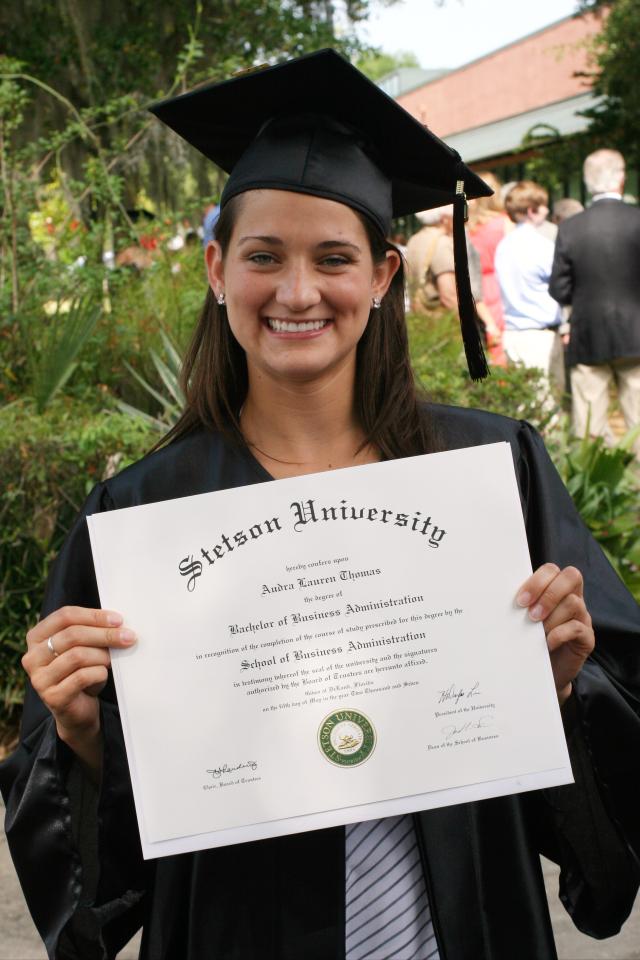 All of us then went to Audra's house for an afternoon of food and drink. I mean check out the cake: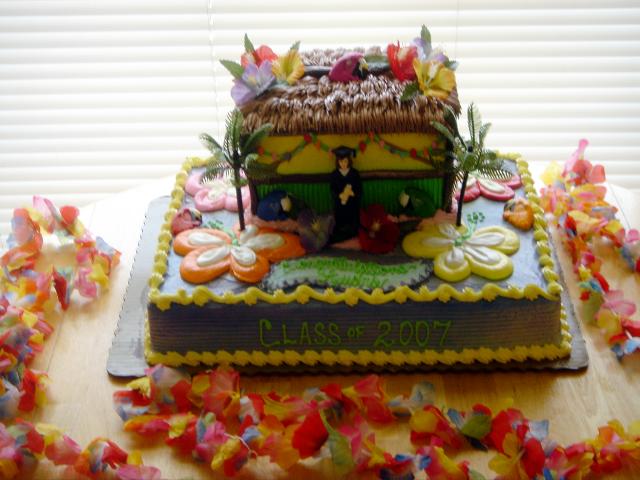 .. and the crowd of people: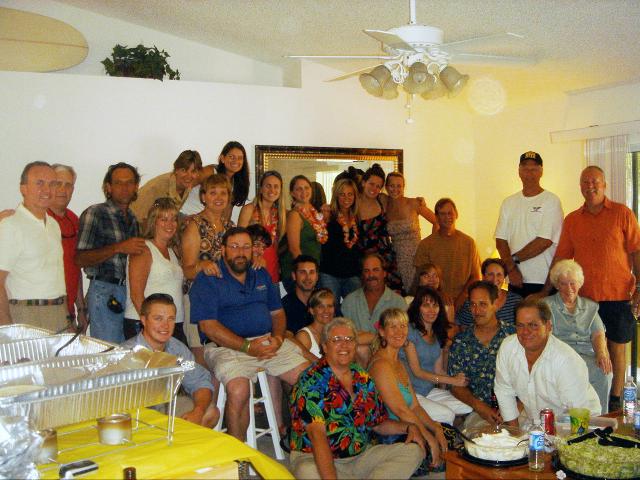 .. many of whom represented the Thomas side of the family.

It was a great time for all to get together and renew old friendships and make new acquaintances. I would like to thank Jim & Laurie for taking such good care of everyone over the weekend. We wish Audra good luck in her quest to become a lawyer at University of Miami School of Law. And soon we will know who to call when we get in trouble or just need advice.
---
Back to our Main Page..