The Buick Blackhawk
---
---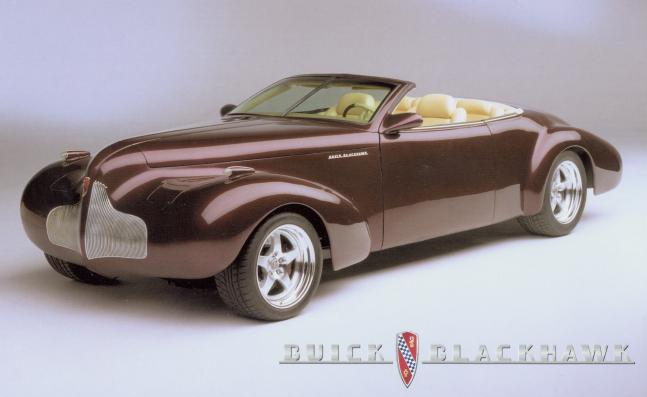 The Buick Blackhawk is a custom show car designed to emphasize Buick's heritage of distinctive design and outstanding power. It was created in the summer of 2000 primarily for the specialized audiences that attend custom and hot rod shows.
Blackhawk is a 2-plus-2 convertible with a retractable hard top and a steel body that looks like came out of the late 1930s and 1940s -- because it did. Its face is a classic 1939 Buick grille, and its design is a combination of the sleek bodies of 1941 and 1948 Buick Roadmasters. All except the grille have been modified. For example, the headlamps are hidden and the doors have no exterior handles (they must be opened with a remote keyless entry). The interior was created with design cues from a 1996 Riviera.
The logo device in the middle of the trunk lid incorporates turn signals -- a reminder that this particular Buick feature was the industry's first production lighted turn signal.
Blackhawk's engine is a 1970-vintage 455-cubic-inch Buick GS Stage III V-8, heavily detailed and mated to the latest electronically controlled four-speed automatic transmission. The naturally aspirated, overhead valve, fuel-injected engine generates 463 horsepower and 510 lb-ft of torque. Blackhawk's performance goal is 0-60 miles per hour in under 5 seconds.
Blackhawk was created under the direction of Michael E. Doble, Buick special vehicles manager, and incorporates a design by Steven D. Pasteiner, owner of Advanced Automotive Technologies of Rochester Hills, Michigan, who formerly designed Buick production and concept cars. There are no specific plans for production.
| | |
| --- | --- |
| Wheels: | 18-inch five-spoke alloy |
| Wheelbase: | 129 in. |
| Length: | 204 in. |
| Width: | 78.2 in. |
| Height: | 54.9 in. |
| Curb Weight: | 3600 lb (estimated) |
A personal note
I saw the Blackhawk at the Sloan Museum in Flint, MI in June of 2002. We were there as part of the Historic Motorama and the car just came cruising by. Awesome. I didn't know at the time that the Blackhawk was built by Steve Pasteiner's Advanced Automotive Technologies company.

(You may click any image for a larger one)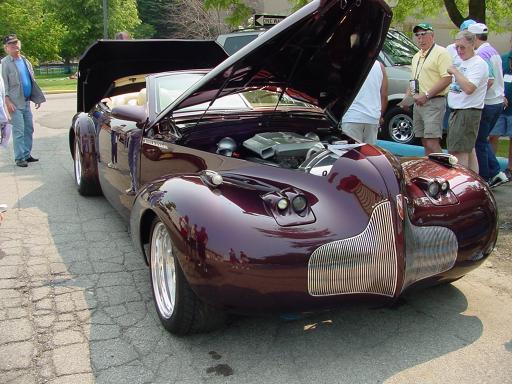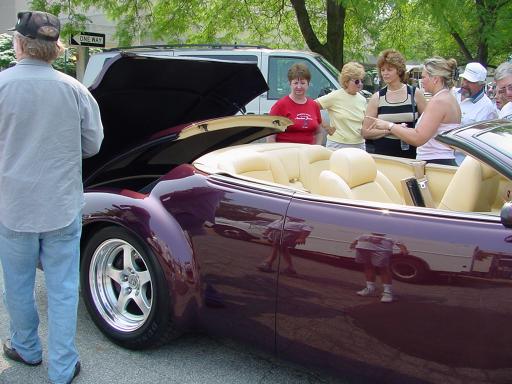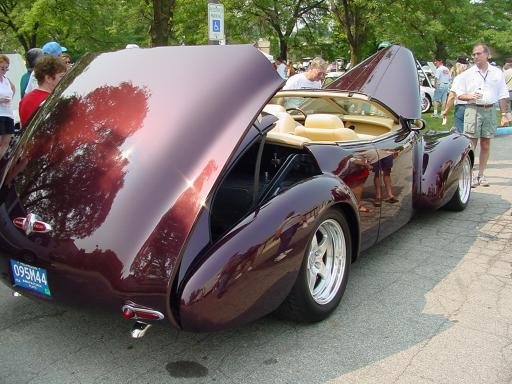 You can click HERE to see more pictures of Blackhawk.
Click HERE to return to the 50th Commemorative page..
---
Site designed by www.t-rexsoftware.net