Our 1953-2003 Commemorative Edition Corvette Story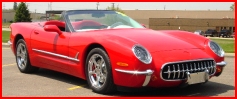 #109
Chris & Jim Estoch, Temecula, CA
---
---
Here is my story about how I became a new owner of the retro #109:

It all started a few years ago(1999) when our daughter got married and left home. My wife was feeling the empty nest syndrome. So, to cheer her up we went shopping for her new car that she waited for a 2000 model. We went on a long search for a new 2000 model.

In November of 1999 when we finally settle on a beautiful 2000 Navy Blue metallic convertible corvette. A couple of years later we joined our first corvette club, Corvettes of Temecula Valley. We took our first real big run to go on the 50th caravan from California to Bowling Green with some of the members from our club. It was when we were lined up to start the caravan that I met Leonard Nagle (53CE#33) who had the brand new retro that he drove on the caravan to Bowling Green. I think that was when I fell in love with this beautiful machine. The whole trip we bumped into him and talked about that retro. It was such a beauty! At the time we were happy with our 2000, for then.

In our club we have a lot of members with older vettes so I decided to buy an older vette. In January of 2004 I purchased a 1965 with a 396/425 horsepower. It was fun and I made a few changes to it. But, because of my limitations mechanically it became a burden to keep it maintained constantly. So I had it for a year and then changed a few things on it. But, it just wasn't the color combination I wanted, so, I sold it. The whole time I kept thinking about how beautiful the retros are. I said the heck with it and made up my mind, I wanted a retro!

So, I begin my search looking for a beauty to turn into a retro. I finally found a red 2000 that had also gone on the 50th caravan with us. It was fully loaded and it was heading for Kentucky where it was moving to and going to be sold as they were buying a new C6. Now, as luck would have it his brother lived right down the street from AAT. So, the seller delivered my car right to AAT.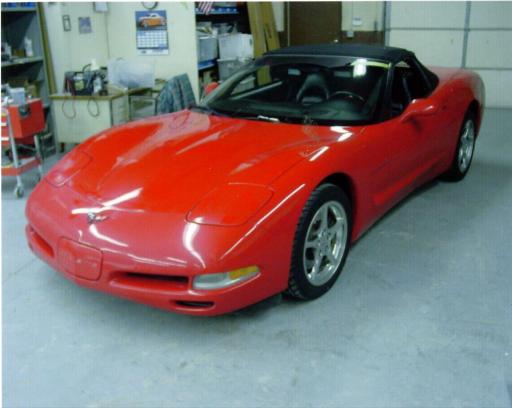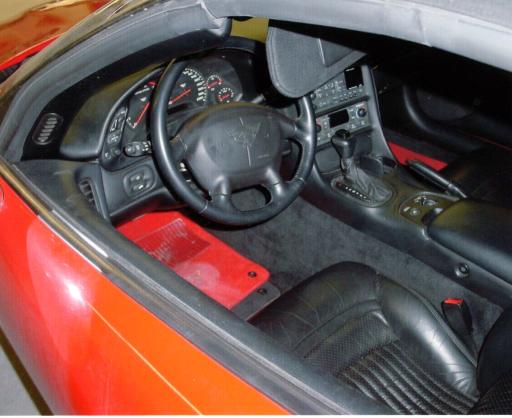 Here are some work-in-progress pix that Steve sent me: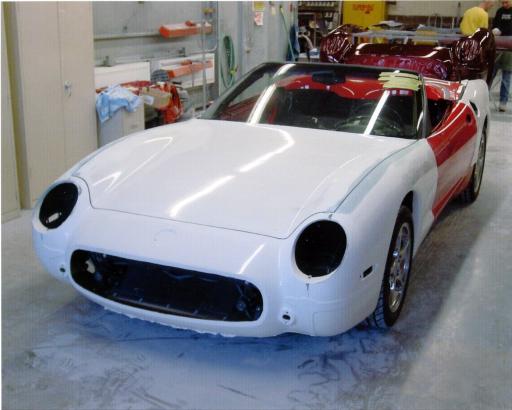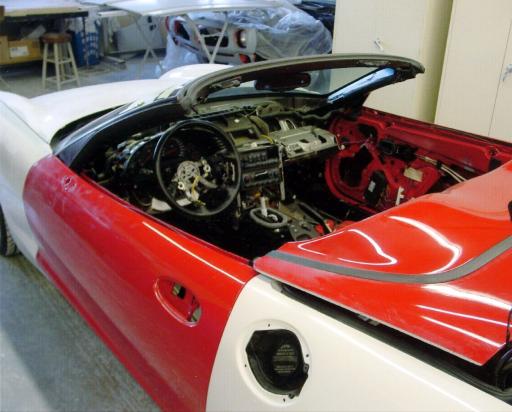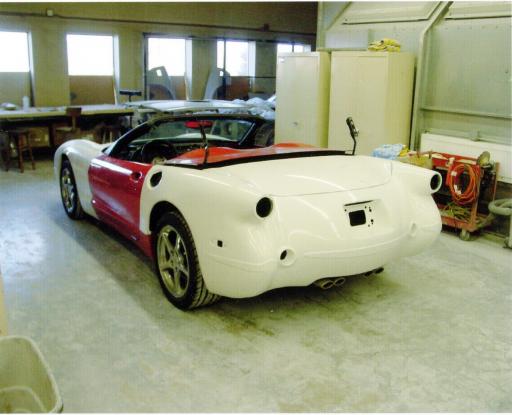 As of today, June 1, 2005 the beauty is in Steve's hands and almost ready to ship. I expect it any day now. The only change I did was to switch the colors to be red outside and white inside. Steve tells me that I have the only retro with a white interior. In all the pictures I have gotten it looks great. I've always wanted a white interior. I think I am up for the challenge of owning a white interior. Any suggestions for the best products to keep it clean?

As of right now, all I can say is Steve and his team are great and really do a beautiful job on the machines. The proof is in the pictures. UNBELIEVABLE! God Bless everyone because I'm in heaven!

P.S. I'd like to thank my wonderful wife for not saying a word and letting me have my dream. Now we will both be dreaming and driving our dream machines together. Her 2000 Corvy and my 2000 Cerise the pictures say it all.

..and look what we put under the hood:

---

Site designed and hosted by