Our 1953 Commemorative Edition Corvette Story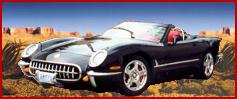 #108
Stu and Jo Lynn Cannold - Palmdale, CA
---
---
Last summer, with the Antelope Valley (California) Corvette Club, we drove to the San Diego Plastic Fantastic Corvette Show, where I saw (up close and personal) my first two 1953 Commemorative Vettes. Wow and a half!


(Editors note: One of those was my #11 - on the right)

I didn't need a crystal ball to see into my future.

Recently, I spoke with Steve Junior and then Steve Senior of AAT. Two weeks ago, I sent my deposit to Michigan, where, incidently, I taught my first year of school in 1968. Car number 108, which is my Reserve Police Officer badge number, will, in time, be gracing the streets of Palmdale, California. What a dream!

I am excited beyond words! Steve's vehicle is awesome; and Steve and Steve are tremendous individuals who obviously take great pride in their talent. They both spent a great deal of time on the phone with me answering questions and discussing my Corvette desires.

Hopefully, come early summer, my 1953 will grace our home.

---

Here are some shots of Stu and Jo Lynn's CE under construction:
Update: 02/21/2005

She should be ready in two to three weeks; she's being painted.

Update: 02/25/2005

Here are new pix of the work-in-progress: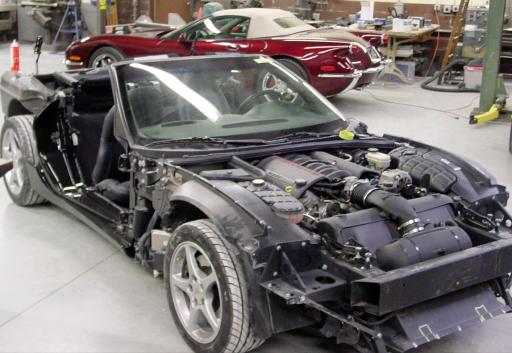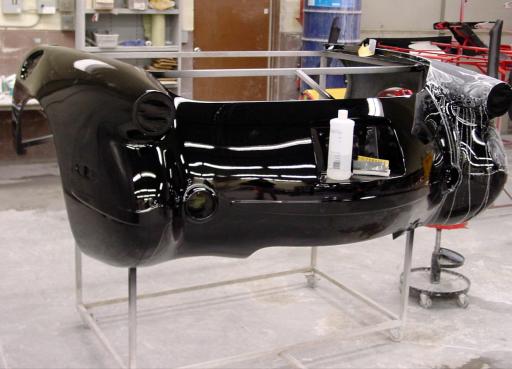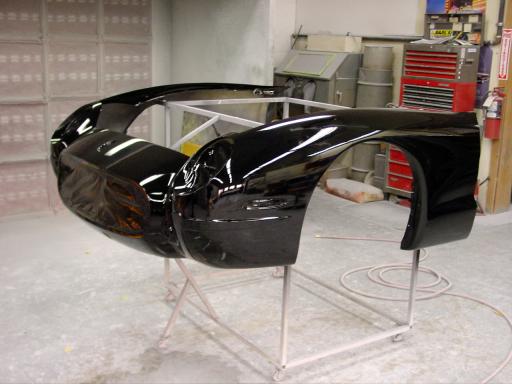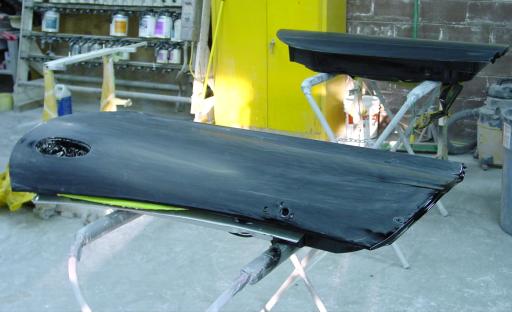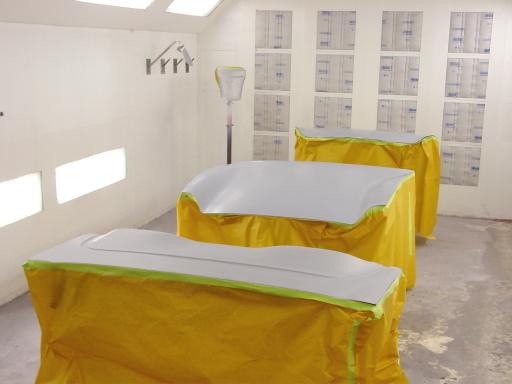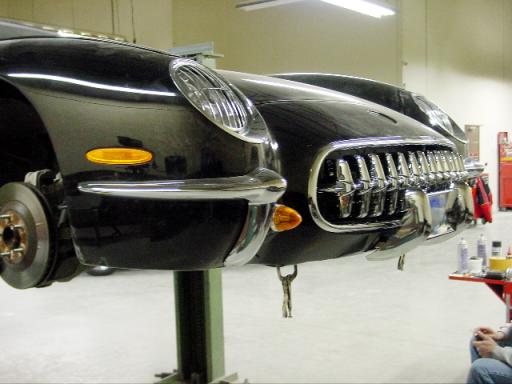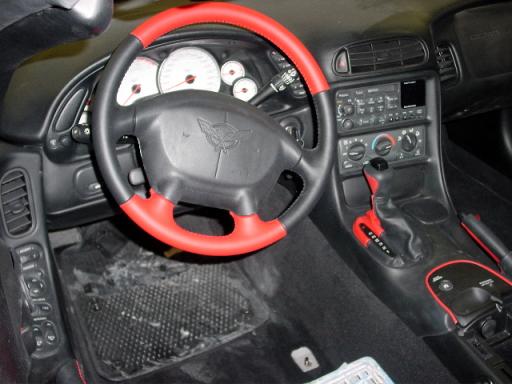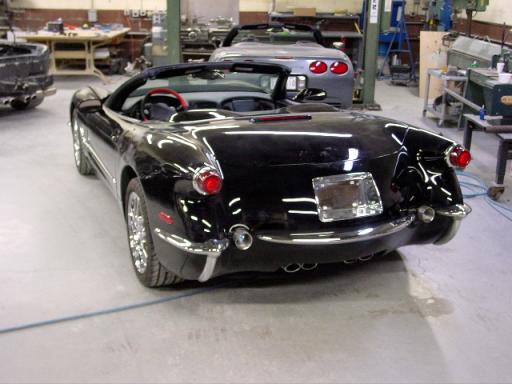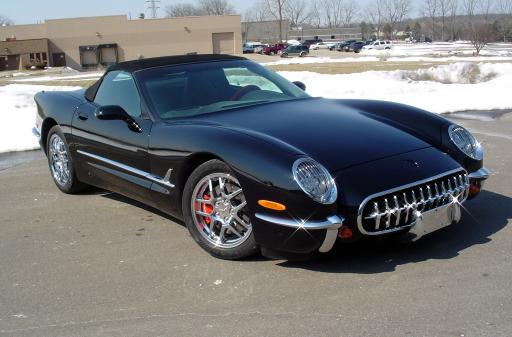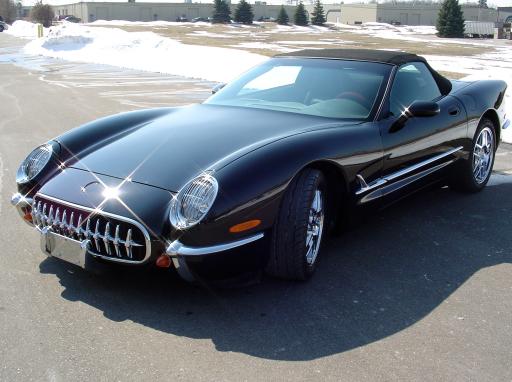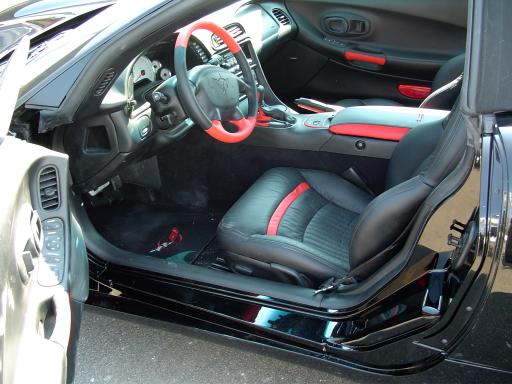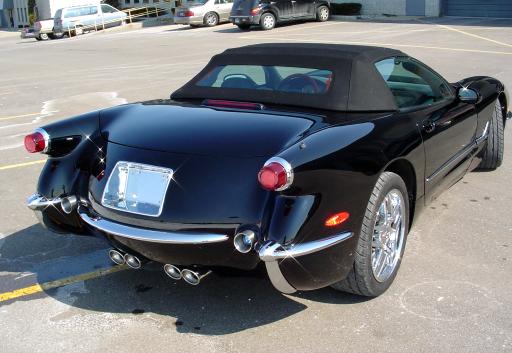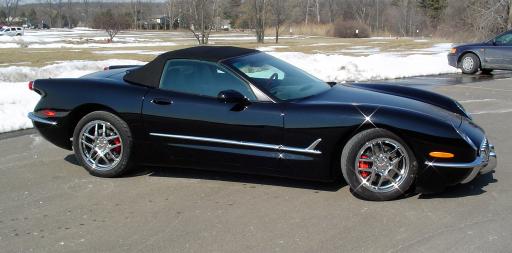 Update: 03/17/2005

Dateline: Rochester Hills, Michigan

Received word at 4:48 p.m. today, California time, that the triple-black CE left the hospital in an enclosed "ambulance." She will reach her permanent home sometime Monday or Tuesday.

The former patient is recuperating. The expectant driver is trying to control his breathing.

What started as a dream when this proud Pop saw Chaz' CE, is about to become reality!

Update: Wednesday, March 23, 2005

She's here! It's a rainy day and I was so excited I didn't take a single picture of the unloading.

Because the weather was overcast and about to rain, and because Jo Lynn was away on business, (Jo Lynn and I should take the first drive) I put her in the garage, spent an hour drooling over her, covered her up then put her to bed. About an hour later, I woke her from her nap so I could check her out again.

Update: Thursday, March 24, 2005

Thursday, when I arrived home from work (in the rain) I immediately unlocked the single-car garage which is fitted with brand new deadbolt. I took the "blanket" off the baby. I wasn't dreaming; she was still in my garage, smiling at her new Dad with those big, beautiful, shining teeth.

Update: Saturday, March 26, 2005

Saturday was our first really nice day. Temperature in the high 60s, sunny and clear. It was also cruise and car show day -- so we took the CE to her first show. There weren't many 'Vettes entered in the show but there were over a hundred gorgeous cars of every description entered. The CE got plenty of attention, (and I just hate attention). As Chaz says, "If you don't like talking about it, you better not get one!"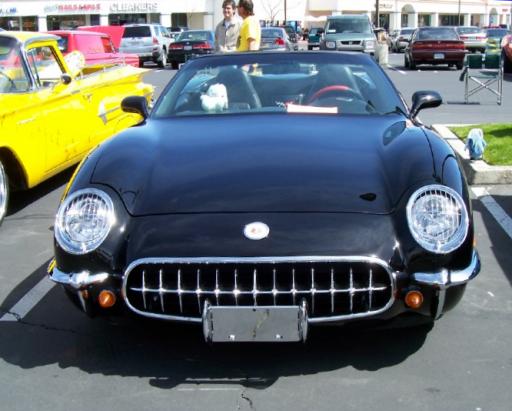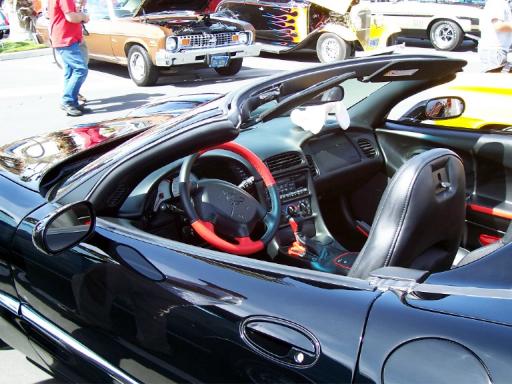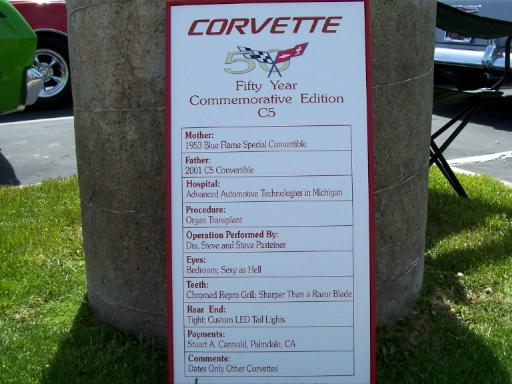 I expected the CE to win a plaque and was disappointed that it didn't win an award.

She won two! She won Best 'Vette, which I had half-expected, but she also won Best Car in Show. One car is selected at each monthly show as the best; the last show of the season, our CE will return to compete against the other monthly winners and compete for Best of the Best. Not bad considering the competition and considering among all the other awards my small collection has won over the years, I never took home best car at the show. CE changed that!

..and now the bad news..

I was dusting her and apparently latched the hood on the driver's side by mistake leaving the passenger side free. I was walking around the car, continuing to clean her, when a woman wanted a picture of the engine compartment. Not realizing the hood was latched on one side, I pulled her up. I must have "tweaked" the hood. The hood came forward on the latched side -- and caught under the headlight, splitting the fiberglass.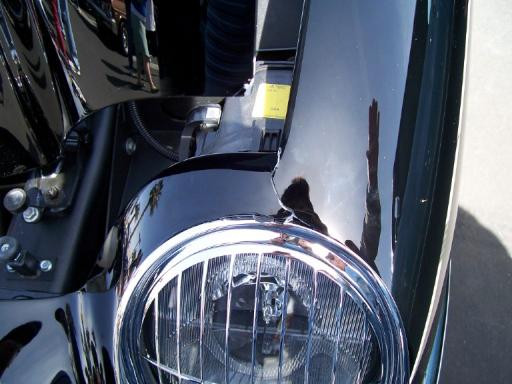 I've got a guy who said he'll repair it so it won't be noticeable for about $1,500. I've got to get the paint code from Steve tomorrow; a great outing, spoiled (for sure).

I am so impressed with this car that as soon as I pay off my ex, I would love to buy another. I love the '54 but she's out of my league price wise.

The CE is nothing but fun -- so long as you don't open the hood when one side is latched!

I want everyone to know that I've never had a better buying experience; 'way beyond my expectations; the Pasteiners build beautiful cars but, beyond that, they are the greatest folks to deal with!
Watch this space!
---
Site designed and hosted by