Our 1953 Commemorative Edition Corvette Story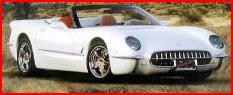 #117
Larry Baker - Bloomfield Hills, MI
---
---
My 50th Commemorative Edition Corvette is something I have wanted for a long time. First, a little history. When I was eleven or twelve years old, a neighbor of my Mom and Dad (in Canton, Ohio) came home in a Polo white Corvette and immediately took me for a ride. I loved that car, which was probably a 1954 model. I dreamed about owning a Corvette from that time on. I also had a dream of becoming a car designer and at one time in high school did an art project on the Corvette which I still have and showed to Steve Pasteiner. My dream of being a car designer did not materialize because of only having marginal talent and the dream of owning a Corvette got put on hold for 50 years due to a 38 year career in the automotive sales and marketing area (virtually all of it with the Chrysler Group of DaimlerChrysler).

I first saw the 50th Commemorative Edition (the prototype) at the Meadowbrook Concours several years ago and "flipped" out. Then I read the Autoweek story on the car. I was interested, and in the Michigan winter doldrums two years ago, started to check out the car even more. AAT is only 15 minutes from my house and I went over and Steve, Jr. gave me a first class tour. I called a number of dealer friends looking for the right donor car and even went to the GM auction in Flint with a dealer looking for the right car. My quest got put on hold for various reasons and then a friend called with a lead on another car I had been looking for. I bought that car which was a 1965 Plymouth Sport Fury convertible (same as my first new car) and one of the Indianapolis 500 pace cars.

My quest for a Corvette (and especially the 50th Commemorative) was reignited before Christmas 2005 due to two things. One, the Plymouth which had had some work and was a great cruiser, was showing signs of quarter panel rust (but the car looked great from 20 feet). The trip to the shop has turned into a major ground up restoration and may not be done by Spring 2006. Two, I ran into Steve, Sr. at his AutoZone shop in nearby Birmingham, MI. (great little store selling car books/memorabilia/magazines/etc.) I was telling him of my interest in his car two years ago and he mentioned he might be selling his personal "demo" (car #117). I got all involved with various Christmas activities and called him in early January to see if he had sold the car. He told me he was going to advertise it the next week and that I should come over a see it. I went over on a Thursday and back over on Friday morning to write the check. I picked the car up on a very nice 50 degree Michigan day on January 27, 2006. The car is registered on a Michigan American flag license plate that says "proud to be American" and carries the registration number "53 C5"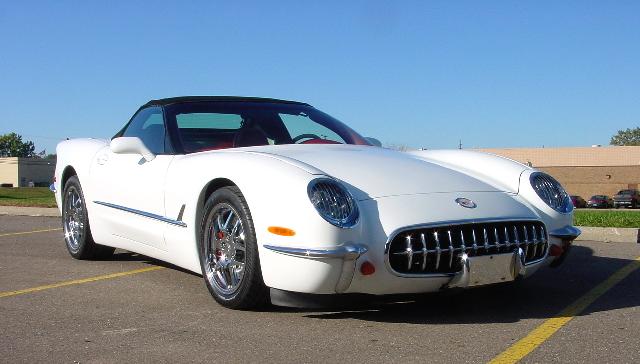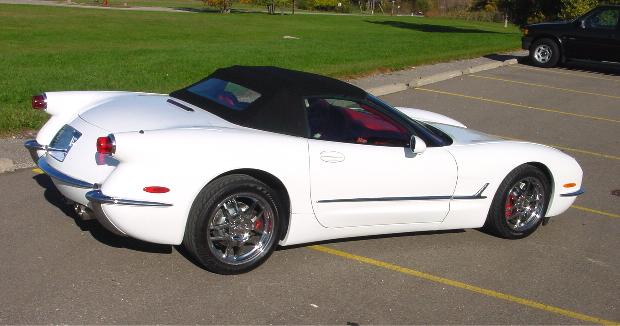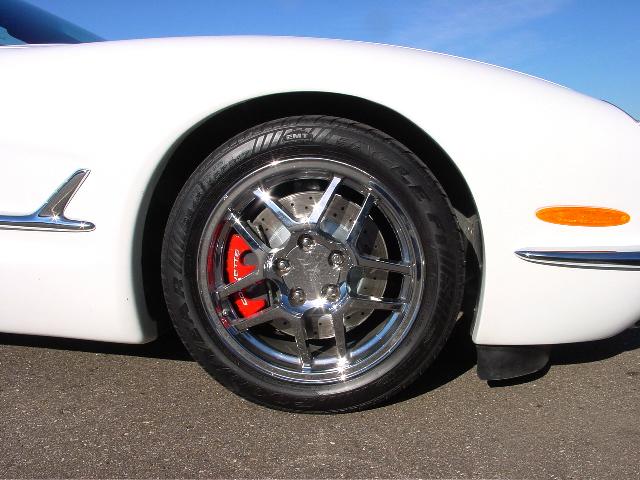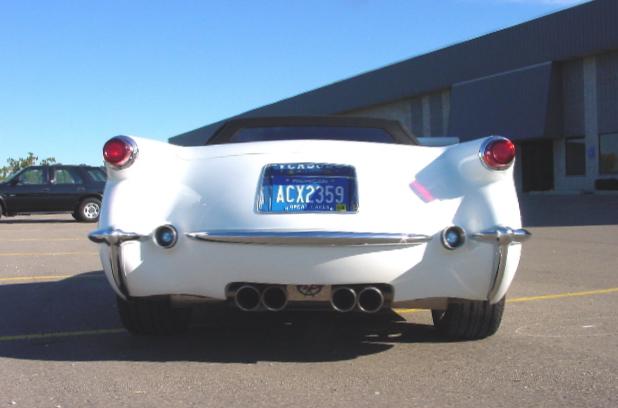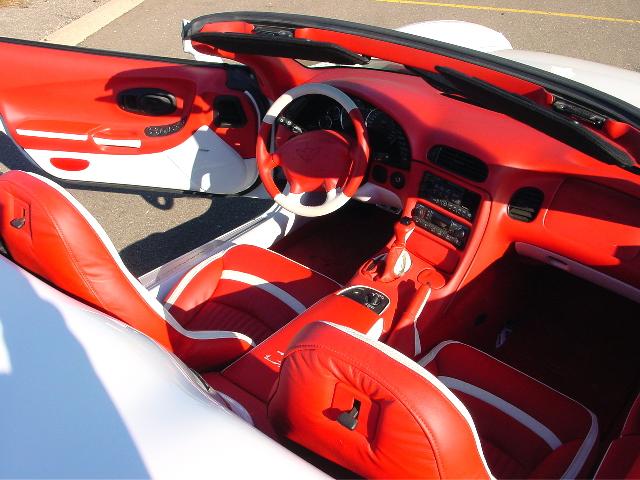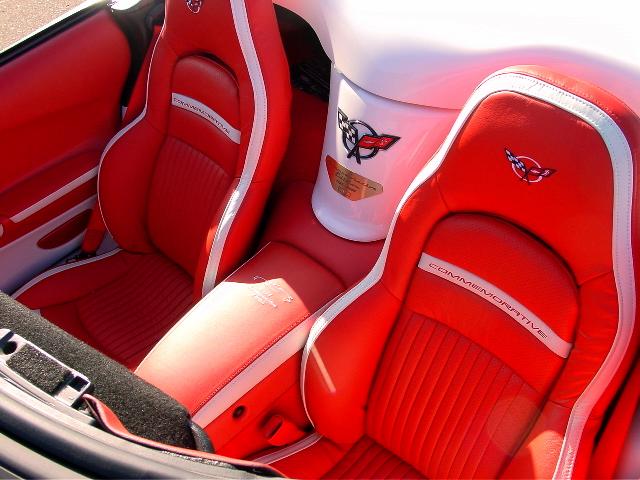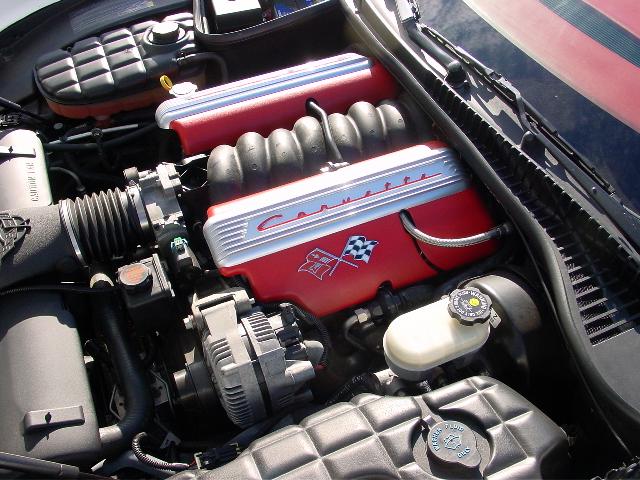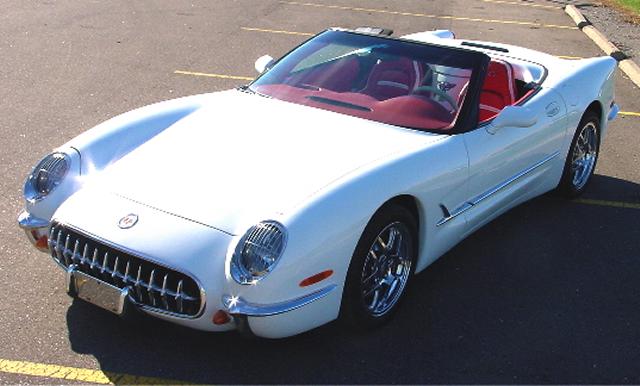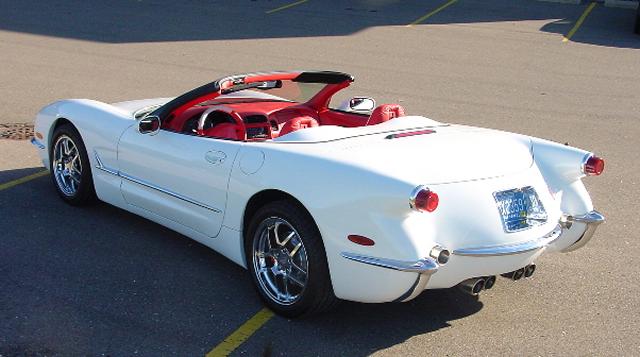 Here is what Steve wrote about this car (his former demo):

This car is equipped with most of our options: Chrome Z06 wheels, KVR drilled rotors, Borla Exhaust, Red and White interior inlcuding: Custom Seats, center console, door pulls, door arm rests, steering wheel, shift and brake boots, shift knob and brake handle, Aluminum gage bezels, CE logo floor mats, and red and silver AAT engine covers with cross flags.

Watch this space!

---

Site designed and hosted by